If you love to game, then you probably know about the convenience that a prebuilt gaming PC holds. Not having to dive in and build your gaming device, means you get to spend more time enjoying the actual game.
Out of the box, gaming is very appealing but can come with a hefty price tag. This is often why many gamers choose to build their machines. Plug and play PC gaming devices have become affordable with the advancements in technology. If you do not have a ton of time to spend on scouting out parts and assembling, then a pre-fab unit is perfect for you.

Some would argue, as they find the build as much fun as the game. However, we are not all wired to build a gaming PC. This is the beauty of investing in a PC that is prebuilt for gaming.
Let's take a look at some of the models offered in the prebuilt gaming industry.
iBuyPower RDY ELIBG207 – $2,649 – The best gaming PC
The ELIBG207 is the best gaming PC because of its incredible performance ability. At its core are the 2080TI and i9-9900K, which make this beast run like no other on the market. It can consistently run the triple-A titles at 4K Ultra while approaching a smooth 60 FPS. This machine rings in $200 less than it would cost to put the PC together yourself.
It has easy toolless access to the interior portion of the case, as well as a three-year warranty. The ELIBG207 contains 8 USB ports, allowing for a large number of peripherals that you can attach.
Specs
CPU:

Intel Core i9-9900K

GPU:

Nvidia GeForce RTX 2080 Ti

RAM:

16GB DDR4-3200

Storage:

1TB SATA SSD
CyberpowerPC Gamer Xtreme – $799.99 – The best gaming PC for the budget-conscious
You get the most bang for your buck with the Cyberpower Gamer Xtreme. It contains an Intel Core i5-9400F and Nvidia's Turing-in-Pascal-clothing GTX 1600. Perfect PC for those wanting to play modern games but spend less than $1,000. It also has the ability to upgrade, which allows you to add power to this bargain buy.
Easy VR plays and the ability for upgrades means you can modify the PC to suit your headset and hardware demands. The ideal PC when wanting to bridge the gap between a PS4 and Xbox. The Gamer Xtreme is modular and upgradable enough to allow you the chance to adapt to the next generation of gaming.
Specs:
CPU:

Intel Core i5-9400F

GPU:

GTX 1660 6GB

RAM:

8GB DDR4

Storage:

1TB HDD 7200RPM + 128GB SSD
Corsair Vengeance 5185 – $2,499.99 – The best gaming PC for RGB spectacle and high performance
The Vengeance 5185 has tempered glass along the front, top and sides. This creates a very elegant and modern look. An amazing way to show what the 5185 is made of. This bad boy has a dual-chambered case, which separates the power supply from the GPU, RAM, and motherboard. All the RGB components are located front and center, and the less flashy parts are tucked away.

It is a very stylish system and reasonably priced when comparing the price of components separately. You will pay about the same as building it yourself, so why not go for a prebuilt unit. Contains a robust CPU and RTX 2080, this PC is ready to take on games at 1440p and even dip into 4K at respectable frame rates.
Specs:
CPU:

Intel Core i7-9700K

GPU:

Nvidia GeForce RTX 2080

RAM:

16GB DDR4-2666

Storage:

480GB M.2 SSD + 2TB HDD
HP Omen Obelisk – $1,999.99 – The best gaming PC for amazing power under $2,000
Hewlett Packard has been around for a long time and has a history of making amazing designs. The Omen Obelisk is customizable but starts at a GTX 1060 and Ryzen 5 2500X. You will be ahead of the next level of gaming with this PC. It is built for the future.
One of the most impressive parts of this PC is the price tag. It contains a high-end RTX card and a rock-solid CPU for the price. This is because HP has trimmed out all the non-essential frills, which tends to make the price tag unreasonable.
Specs:
CPU:

Intel Core i7-8700

GPU:

Nvidia GeForce RTX 2080

RAM:

16GB DDR4-2666

Storage:

256GB M.2 SSD, 2TB HDD
Corsair One i160 – $9,429.04 – The best gaming PC with a compact form factor
The Corsair is one of the highest-rated prebuilt gaming systems. It is known to be compact and has been on the gaming market for a while. The updated hardware and a revamp of the internal layout makes it a top contender for hardcore gamers.
The CPU and GPU use independent liquid cooling solutions. The hot air produced is pumped out with the use of a single 140mm maglev fan. It is a sleek little machine, and specifically designed for those who are low on space. It is powerful, and you will not have to worry about listening to it whine every time the game gets a little intense
Specs:
CPU:

Intel Core i7-9700K – i9-9920X

GPU:

Nvidia GeForce RTX 2080 – RTX 2080 Ti

RAM:

32GB DDR4-2666

Storage:

up to 960GB NVMe M.2 SSD, 2TB HDD
What Do You Do with Your Old Gaming Machine?
Unwanted, faulty, or otherwise unusable equipment must be disposed of properly. The digital world can be a scary place if the wrong information slips into the hands of a hacker. Data protection is a necessary step in ensuring your machine is properly disposed of. If you are ready to get rid of your old gaming computer but are not sure what to do with it, click here.
Proper disposal is a part of being a responsible gamer. General trash ends up in landfills. There are tons of people who like to go treasure hunting in trash dumps. Unfortunately, if you have not cleared your computer of sensitive material then they may still be able to have access to it.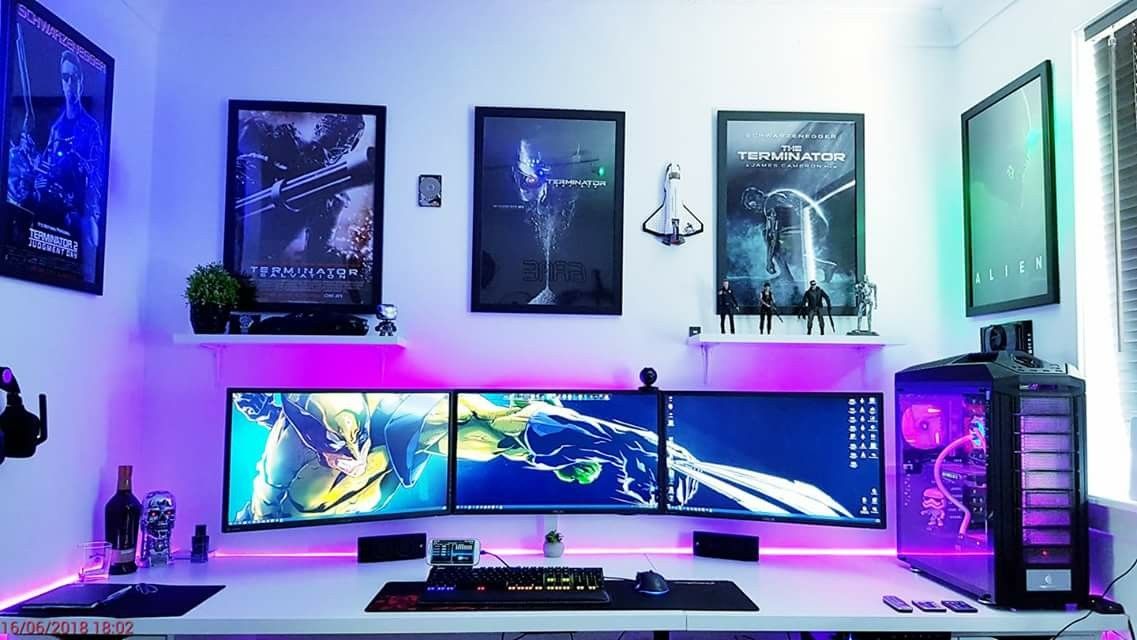 There are many options available to you when wanting to get rid of your old gaming computer. Make sure you take the time to understand how to properly destroy the data on your old computer, and recycle your unit. This will keep it out of a landfill, and save you from sharing sensitive information with a treasure hunter. 
Tell Us What You Think
Are you ready to buy a new gaming PC? Have you considered any of these on our list? Comment below and let us know what you think