If you are a true player you must have heard your parents saying you were "losing all your precious time playing those stupid games". It was quite irritating, wasn't it? But what if I tell you that you can take them down a peg and actually earn valuable awards by playing games?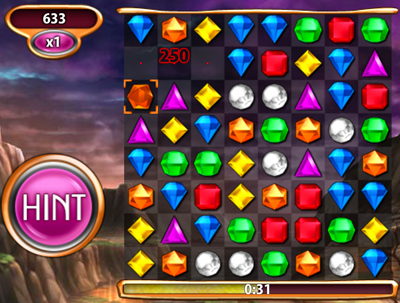 Frankly speaking you can start doing it right here right now –  thanks to the online browser games portals that have not become all the rage yet, but soon they will. If you haven't heard of them before let me initiate you. Once you decide to start and choose the most appealing games for you with a little help of checkedgames.com you will be able to benefit notably. But let's start with basics and clarify…
What Are Those Browser Games? 
The browser games are traditional games you already know or ones highly similar to classics ((like for example League of Angels or Call of War – I think you already know the drill ;)) you can play on intended for that portals. The difference is you don't have to download anything and all you need to do is to set up an account and let be caught up in playing.
A good thing about them is also that the pool of games is extremely diversified and everyone is able to find the most suitable and attracting game for themselves. There are both more advanced games for experienced players and super easy ones for beginners or even children who have just started playing.
What Types Of Browser Games Are Available?
As mentioned the range of types of games is enormous and you can play time consuming but highly engaging RPG, strategy, racing, shooting or adventure games. It is also possible to play games where you choose costumes for celebrities or take care of a farm. 

The possibilities are almost endless. You are always able to select what you like and switch to another game without any limitations. If you are indecisive or looking for something high quality and fresh you can always check what's in these days at https://findgameonline.com/ and make a final decision. The choice is up to you. And now let's move to the most important question which is… 
How To Win Prizes By Playing Games Online? 
Once you choose a game and start playing you also do another thing – you start collecting precious points. And those points is virtual currency you can later exchange for valuable awards such as games free subscriptions, free skins, keys for games, gift cards, virtual currencies, mobile phones or even PlayStation. You decide when is the moment you want to purchase something and can choose whatever you can afford with the number of points collected. The range of prizes expands on regular basis so it is good to keep up with it. 
You are able also to speed up the process of points collecting by doing some additional activities. Good thing about the browser games portals is the fact that even logging in  provides you with a few so it's always a decent start! 

However, apart from the most pleasant way to earn point, which is of course simple playing, you can earn more points by watching videos on the portals, commenting and engaging in discussions, creating helpful content for other (like for example guides or manuals) or inviting your friends to log in. The more points you have the more you can earn and the more precious prizes you can get 😉