Scrum and agile project management methodologies are being extensively embraced by organizations worldwide. Iterative and incremental principles are touted as expedients for delivering functional products successfully and frequently. But, without a CSPO (Certified Scrum Product Owner®) at the helm of affairs, the Scrum team is like a rudderless boat.
A Product Owner (PO) is inevitable for driving any development cycle. In the context of the Scrum framework, PO's role assumes added significance because s/he empowers, motivates, guides, directs, and mobilizes the functional team in alignment with product deliverables and clients' specifications. With Certified Scrum Product Owner Certification training, your managerial capabilities get enriched and endorsed from the perspective of the Scrum framework. This helps you scale newer heights in your career and stay relevant in a competitive employment landscape.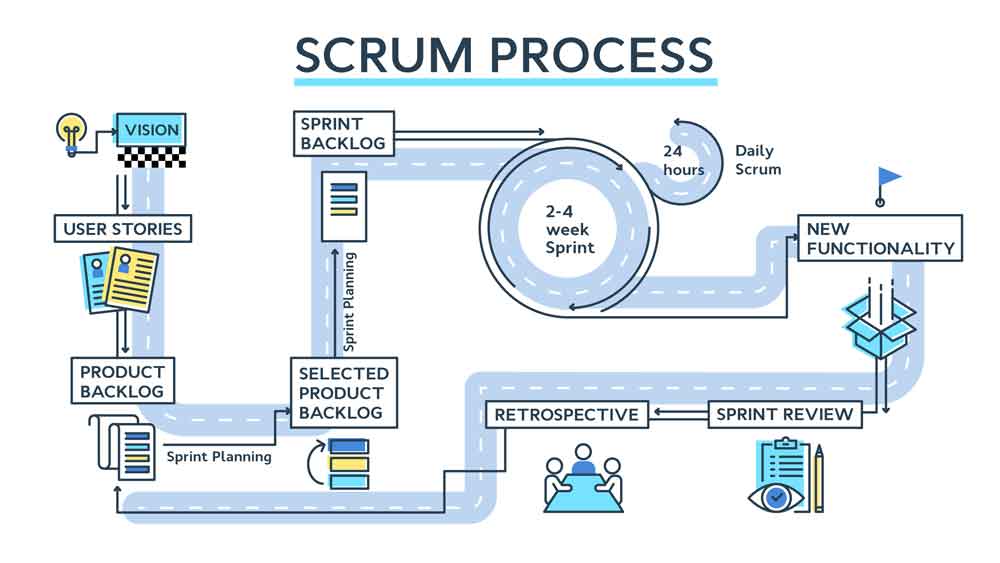 Importance of CSPO in an Organization
After you have become a CSPO, you would be entrusted with key responsibilities aimed at expediting the product development lifecycle in a flawless manner. The role of CSPO in an organizational context becomes more value-added as you would be devising proactive and risk mitigation strategies that would ensure success. Learn more at https://www.youtube.com/watch?v=4s5_GSsqaFs
CSPO is an important part of any Scrum team as you actuate the product development with your qualified interventions, as discussed below.
1) Make Team Members Aware of Scrum Framework's Requirements
As a CSPO, you will:
     

Introduce new team members to the principles of Scrum.

     

Develop confidence of clients and stakeholders in Scrum Management.

     

Explain the value of Scrum principles with the intent of driving success.

     

Galvanize team members to align their professional priorities with scrum values.
2) Define the Sprint Cycle's Scope
Your role as CSPO would require you to:
     

Convince higher management to deviate away from the waterfall approach.

     

Design short cycles for developing a defined application which is not a part of a larger process.

     

Review and close each sprint after evolving a defined phase of the product.
3) Responsible for Managing the Backlog
In the capacity of CSPO, you will
     

Define the work requests that would find a place in the backlog.

     

Triage, add, edit and prioritize each backlog item.

     

Resolve conflicts in the backlog to render the information transparent and understandable.
4) Develop User Stories
Acting as a CSPO, you would
     

Describe the features of the product from the user's perspective for adding more clarity.

     

Briefly define key product functionalities in a few sentences.

     

Prepare quick 'user stories' as and when the team would need them during the development process.

     

Review the feedback on stories and make necessary adjustments to the backlog.
5) You Will Be Reviewing Project Status
Your role as a CSPO entails keeping track of the project so that all resources are available to team and deadlines are adhered to.
You will
     

Attend stand-ups daily and briefly discuss project status.

     

Provide necessary updates to the team.

     

Plan Release in a comprehensive manner by streamlining communications.

     

Decide realistic timelines for product development milestones.

     

Interact with the development team to gain insights into bottlenecks.

     

Discuss strategies to identify potential impediments and resolve existing ones.
6) You Will Be Offering Fair Representation to Customers' Expectations
As a CSPO, you will articulate the needs of customers to your team. This is important for
     

Ensuring minimum loss of information when sharing user stories with the team.

     

Identifying the inherent challenges in the user stories.

     

Promoting out of the box approaches in expediting product development.

     

Fostering collaboration between customers and team.

     

Keeping communication channels open and feedback cycles moving.

     

Ensuring that the KPIs of product development are accurately achieved.
7) You Will Ensure Optimum ROI from The Project For Your Organization
Since you would be responsible for managing and mobilizing resources for product development, you will
     

Have to make a rational and coherent financial decision for the project.

     

Need to define project roadmap that will yield maximum return on investment.

     

Prioritize backlog tasks from the perspective of cost optimization.
8) You Will Be the Final Authority For the Project
As Certified Scrum Product Owner®), you will
     

Enjoy the authority to approve the product or suggest further changes.

     

Decide if the customer specifications have been fully met.

     

Accept or reject changes to the user stories.

     

Facilitate Acceptance Test-Driven Development (ATDD) on approved user stories.

     

Steer team's efforts in a different direction within sprint's scope to accommodate new needs.

     

Take necessary action to accommodate changes based on feedback.

     

Collaborate with enablers/ system architects for mapping business needs.

     

Ensure that organizational infrastructure would support the new product being developed.
Attend a CSPO Certification Workshop Now
By now, you must have gained a fair understanding of the fact that a CSPO need not be technically very sound. Instead, s/he needs to be versatile, proficient, agile and adaptive to the requirements of the Scrum project so as that the course of the project can be steered in alignment with business objectives. CSPO course would bestow you with the needful skills and foresight required to become a competent CSPO. You can understand more about it here: https://www.youtube.com/watch?v=_hK2rVOH0TA
On the remuneration front, your salaries would compare with the best in the industry. As your experience grows, your CTC would increase exponentially. The chart below would serve to motivate you for enrolling in CSPO training. 

Source: PayScale