Ever heard of DrakeMall? If not, it is not too late for you. With the frequent rise in the number of e-commerce platforms the world has seen, more interactive, adventurous sites have been created in order to be more appealing and enticing as compared to the old-fashioned pick-buy ones.

DrakeMall with their mystery box system is one of these sites which have taken customer experience to a whole new level. It has the best prices for products, actually even more than half the normal prices. If you were told you can win a PS4 Pro for almost free you would not believe it. Actually, no one believed about it either until they gave it a first-hand try.
How to get started?
There is a bit of a twist in DrakeMall's experience as it employs some sort of gambling for one to get nice prizes at a low price. Going to their website, you will find a very easy to use site which will not be as complicated as some other e-commerce websites. To get started, all you have is to click on the 'sign up' button by entering your e-mail and new password. Should you not want to go through that, you can just register with your social media accounts; Facebook, Twitter or even Google+.

After registration, the next step is to add funds into your Drakemall Wallet. This you do by buying credits from them which you will in turn use to open the virtual mystery boxes.Here you can even open a case just for 1 dollar and stand to win a cool prize which may be way more expensive from other places. Buying the credits is done through common mobile payment methods – you can use your Visa or MasterCard, PayPal or even by the use of gift cards.
How does DrakeMall.com works?
Depending on the size of your credit balance, you can open the various mystery boxes on DrakeMall which are displayed to you on the website. These boxes display a potential prize you stand to win should you choose to use it.

The mystery box also contains a list of other related products which you may win by the spinning the wheel of fortune. Let us say the mystery box had a picture of iPhone Xs Max, when you open to see other products you may win, you will find products such as the MacBook Pro, iMac, Apple TV 4K, iPad 9.7, Apple Air Pods amongst many other related items which you can win almost for free. In short, when you take a spin, a prize is randomly selected for you and you can get to win real prizes from the Apple Case. There is no chance of spinning and not winning a thing.
Can I try it for free?
The site also allows you to make a free test spin of the mystery box severally before you are actually ready to do so. This lets you see how the whole process goes about and it is actually a way some people kill the anxiety they may get when doing the real spin. Who can really not get nervous knowing they can win a product they usually get for over $1,000 elsewhere and get the same at DrakeMall almost for free? Just imagine getting an iPhone Xs Max for only $40! It's just simply amazing.
What happens when you don't want to keep the product you won?
Winning a prize at DrakeMall is all guaranteed. Winning your desired prize is, however, not guaranteed. It is all based on sheer luck. DrakeMall has enabled clients to sell back their won prizes back to the company, hence receiving back their money through credits which will be transferred to their accounts. These credits can be used to open other mystery boxes at the DrakeMall site.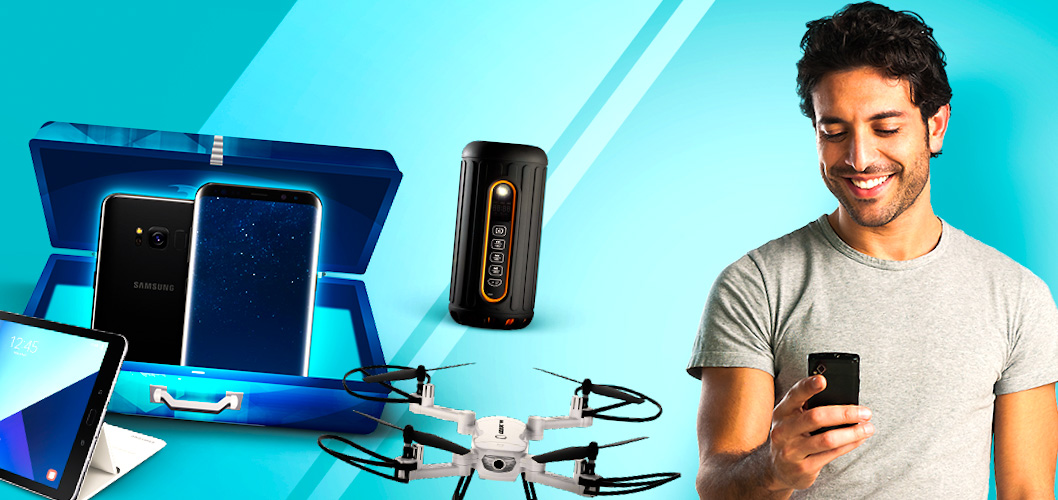 The disadvantage to this is that you cannot withdraw your credits and change them to hard currency because as of now, you can only use the credits to open mystery boxes and requesting deliveries.
What is the delivery process?
The process of delivery is a simple one; when you request for delivery, you will be prompted to fill in some more information regarding your address. Delivery is done worldwide and usually takes a few weeks to get to you. Delivery charges are very low as the company only charges between 5 to 10 credits depending on the product's size, cost and weight. This is done to try preventing the possible spamming of delivery with cheap items.
Paying for the delivery fee is easy as it is just debited from your DrakeMall Wallet. If the DrakeMall Wallet balance is not enough, you will be asked to add them to make them sufficient enough for the delivery. Overseas deliveries, however, may be subject to customs charges of which you may be subjected to pay.
DrakeMall delivers only using trusted shipping companies which guarantee the safety of the products until they reach their new owners. Should your product take longer to arrive, you can track the delivery status of the product in your profile. If at all you experience any problems or damage to the item, you can contact the support team which will look into the matter. Should the damage be caused during the transportation of the product or any other problems not caused by you, the company will get you a refund of all you spent.
Is DrakeMall safe?
It is understandable if you still need to double check on the truth about DrakeMall due to most scammers out there. Unlike other websites, DrakeMall is actually legal and very safe to use. It has a valid license of practice from the Government of Curacao which regulates the company. Now that you know a bit of DrakeMall, what are you waiting for? Head on there now and enjoy some awesome wins. You should also note that following their social media platforms will be advantageous as you can even take advantage of their regular free giveaways on Facebook.