I began to ask the doctors that were using benaGene (oxaloacetate) if they had also noticed any improvements in the mood of women taking it during their premenstrual cycle. A few doctors responded positively. One doctor sent me the following email:
"One of my patients had emotional PMS since she was 13. For the last 20 years, she would hide from her colleagues for a few days each month. She could not be around people. I had her try the benaGene product for a non-related issue, and her response was sheer delight, as her Emotional PMS, which she had every month, seemed to disappear."
This girl's life has changed for the better. Yes, you might recognize this as Megan's story at the start of this article series.
Upon hearing this, I agreed to send some free benaGene to this doctor, to sample out as he saw appropriate. I was hoping to get more feedback on other women with mild PMS issues. The doctor did even more than I expected. He replied:
"Alan…I am up to almost 30 women treated for moody PMS…I have only had one failure for moody PMS. Every other woman who has given me feedback (the majority of the 28-30 patients) has said that it substantially…resolves the mild PMS symptoms, in a short time from taking the supplement…You really have the answer to emotional PMS…"

The same doctor followed up with us on another patient case. An excerpt from his email is below:
"Alan…I just saw a patient today, an ICU nurse who is 28 and very put together—except for one day a month, right before her period, where she sinks into a state of gloom and irritability. She told me she took [oxaloacetate] last month when the bad day started happening (and only on that day), and her words were "it was like magic." She said it didn't take all the mild sadness and symptoms away, but she was so grateful that it brought down the whole situation into the manageable stage, where she could control it with her mind.
This story is typical, that [oxaloacetate] really relieves [minor] PMS problems reliably and promptly. I certainly encourage you to develop [oxaloacetate] in that direction. Hopefully, it can pay off well for you, as it certainly will be a big benefit to countless women and their families."
Testimonials are great, but they are hardly "scientific", and you certainly should not rely on them…because you are an individual, and your results probably will be different from everyone else's. The best testimonial is your own!
Following up with Customers
I began to ask our customer base if any of them had experienced an improvement in mild emotional PMS symptoms. Below is a testimonial from Angela, one of our successful customers: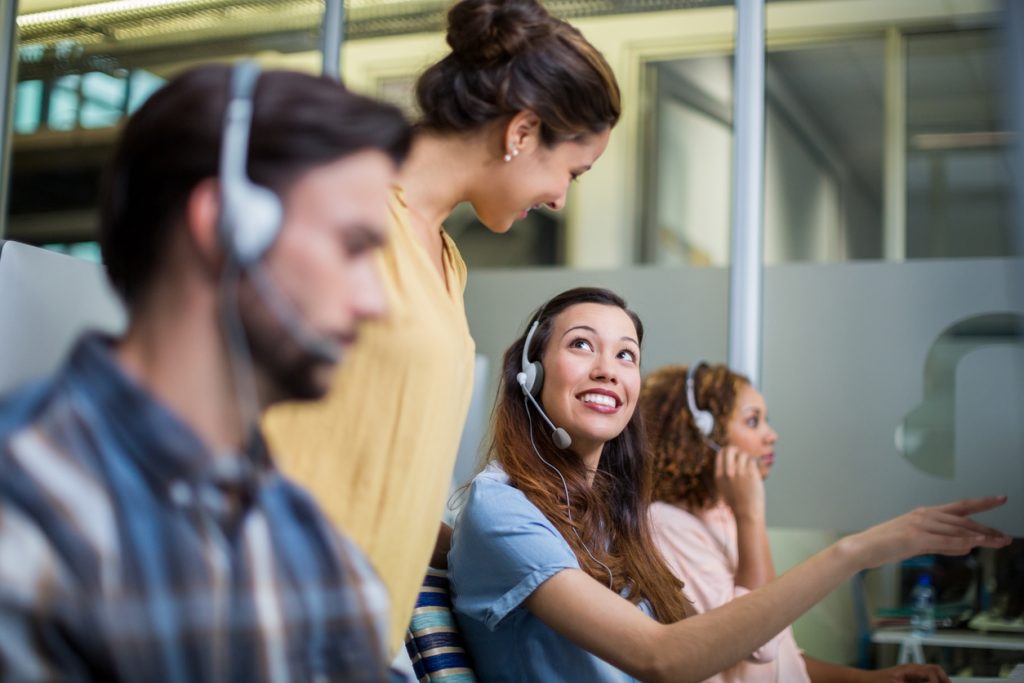 Angela's Story
Angela let us know about her experience with oxaloacetate and emotional PMS. Below are excerpts from Angela's emails when taking the supplement for 30 days, 90 days and 120 days.
Angela after 30 days—
"I am just beyond words…I have taken supplements that worked, but NOTHING has worked this well. These
eliminated my [mild] mood swings…Simply put, I feel like a demon has taken over my body…I have found my solution, and I am beyond happy. It is like a 1000 pound weight taken off my shoulders. THANK YOU THANK
YOU THANK YOU!!!" 
Angela after 90 days—
"Could not work any better 🙂 …These have completely changed my life. I am no longer a "crazy" person every month. And I know it is the supplements because this will be the 3rd month ……that is NOT a coincidence…"
Angela after 120 days—
"I am great… I actually was short this month so I am ordering more…But this has been many months now and those symptoms are in check…"
Angela' first email to us was very long and indicated that PMS-related mood changes were an unwanted part of her life. After a few months, her emails were concise and showed tremendous progress. Of course, Angela's results may not be typical, but they are encouraging.
After seeing results with my daughters, patients of our doctors, and customers, I decided to invest in a formal clinical trial for the treatment of mild PMS symptoms. And so Jubilance, the dietary supplement, was born for emotional PMS.
A recent double-blinded, placebo-controlled, randomized crossover designed clinical trial using the bioidentical human metabolite "Oxaloacetate" combined with Vitamin C
(JubilanceTM) has yielded some hopeful preliminary results in reducing the mild emotional issues central to women with PMS. Over 80% of the women responded favorably. Gloomy mood and anxiety were reduced by about 50%, and overall perceived stress was reduced by 34%. Even irritation was reduced by 16%.
Because any mild mood issue is subject to the "placebo effect", the dietary ingredients of JubilanceTM were compared to placebo capsules of rice flour. The participants and the lead investigator did not know if the capsules used in the study contained the active mix of JubilanceTM or the placebo of rice flour. The results showed that the active JubilanceTM far surpassed the placebo effect. The higher the bar, the higher the reduction in issues from the "baseline" surveys taken at the very beginning of the test. The stars above some of the graph lines indicate the possibility of "statistical significance", a mathematical test to judge how likely this test represents what other people in the same group will experience. 
** indicates a highly likely probability, where no star means that the data may be random.
The tests were surveys that participants completed. Those surveys have been validated in research previously for bad mood, stress, anxiety and irritability.
It should be noted that the data shown is an average of all the data from the study. Some women had a nearly perfect response, eliminating the mild symptoms, whereas a few
had a very small or no improvement. Over 80% of the women had an improvement in mildly gloomy mood of 20% or greater. Also, please note that women who were diagnosed with clinical depression (e.g., major depression disorder) were excluded from this test, and women with Premenstrual Dysphoric Disorder (PMDD) were purposely not tested. The tests were conducted under the authority of an Institutional Review Board (IRB) as required in human testing.
Not satisfied with a single trial, we again put oxaloacetate to the test. In this second trial, we purposely gave the placebo compound out first, and then the oxaloacetate. We did this
because it was noted that when oxaloacetate was given first in the prior trial, there seemed to be a better placebo response the following month. Oxaloacetate's positive effects lasted a bit longer than expected.

This result should not have surprised me, as we saw positive gene expression changes with oxaloacetate supplementation in animals. So to overcome this interference, we purposely introduced oxaloacetate second in the subsequent study.
The results of the second clinical trial were even more impressive than the first trial. 90% of the women taking oxaloacetate saw a 25% or greater decrease in negative mood with an average reduction of 56%. With regard to anxiety, over 80% of the women saw an improvement over
20%, with an average improvement of 52%. 86% of the women improved over 20% concerning perceived stress, with an average improvement of 37%. Irritation was reduced by 20% on average. All improvements were highly statistically significant, and also substantial over placebo.
Thus, while no one can know exactly what your response will be to JubilanceTM nutritional supplement, these studies are certainly encouraging and may be worth your time to try. But what are the most important results? YOURS. Regardless of how everyone else does, the most important results are YOUR results, and your results may not be the same as shown above. This is Jubilance provides a "before" quiz and an "after" quiz to test your individual response to Jubilance for free here: https://jubilance.com/emotional-pms-quiz/emotional-pms-score-anytime/
Remember to talk to your doctor before beginning any nutritional supplement routine.
Imagine living your life without the monthly mood swings that have caused you to be stressed, anxious, irritated and to have a low mood. Imagine the improvement in your personal
relationships if a nutritional supplement can allow you to be the happy and caring you, as opposed to that "other you."