The new generation of iPhones has had a huge welcoming party in 2018, and with the party came the presents. Apple's latest iPhones have impressed the world with their powerful hardware, but the iPhone experience has been dramatically enhanced by the software as well, that you can install on your iPhone now.
Through the App Store, you can dig out the hidden app gems that can bring great utility, entertainment, and other features to improve your iOS experience. However, to save your precious time, and money, we have already gone through the App Store and have comprised a list of the best iOS apps of 2018 that you've missed. So, if you want to freshen up your older iPhone model, or you want to test the features of your new iPhone, we are sure these apps will have your full attention.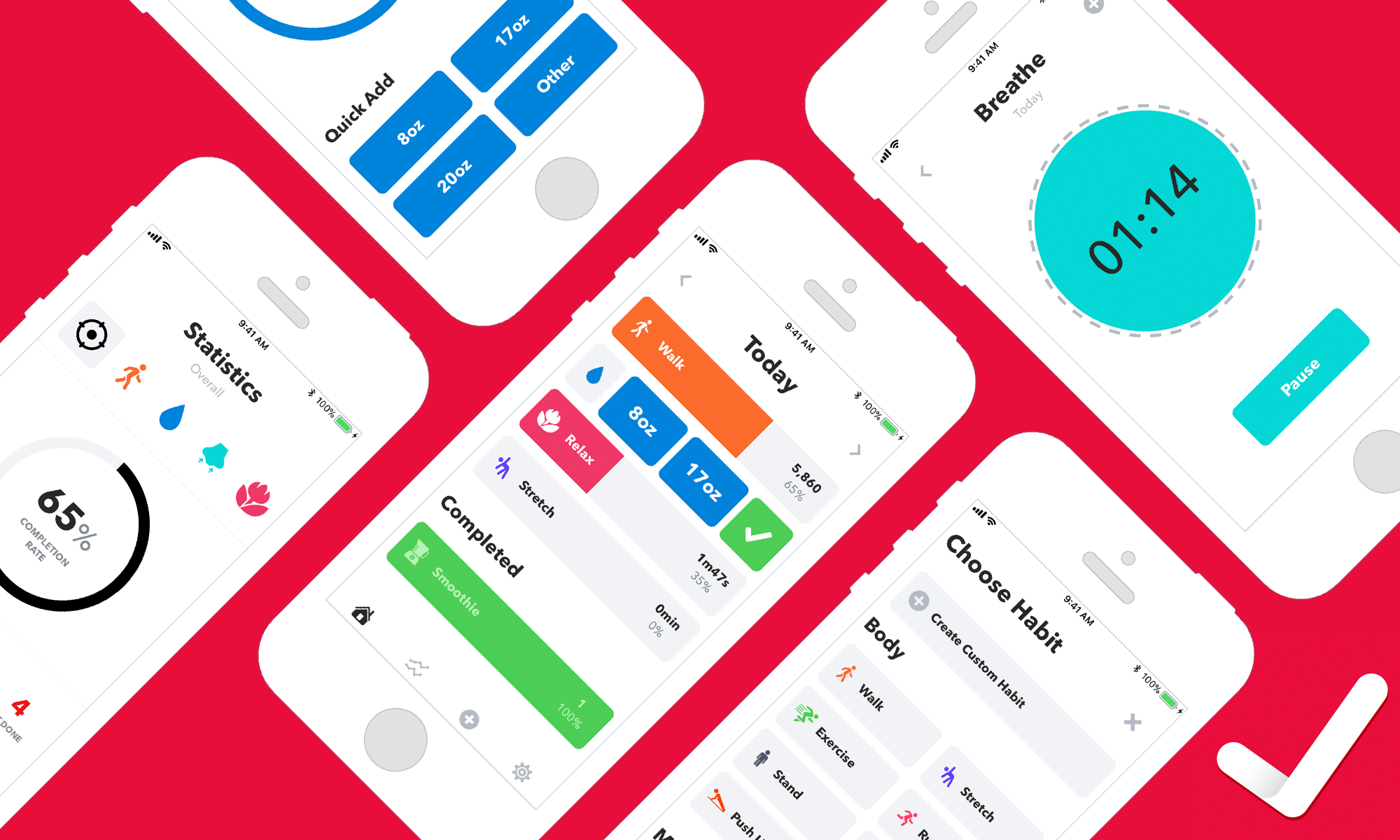 HabitMinder
If you're keen on keeping track of your daily habits or you want to start living a healthier, more accountable life in 2019, then HabitMinder is the right app for you. It has been proven in several studies that self-monitoring is one of the most efficient ways to support your own behavioral changes, that include changes in activity or eating. Self-monitoring, which HabitMinder enables for every of its users, increases self-awareness and helps you provide proof of your training schedule and activity to your personal trainer.
The key features of this app include tracking progress on screen by simply swiping left, customization for each individual habit (goal, color, icon, reminder), and it also supports your Apple Watch. For each habit, HabitMinder has enabled a custom-built sessions screen, as well as detailed statistics that check your daily performance. The app is extremely easy to use, it is interactive, intuitive, and free to download and use.

Agenda
Agenda is a data-focused note-taking app that you can use for planning and documenting your projects. This is a great productivity app specially created for business professionals, technical users, and freelancers, as well as students and artists. Agenda provides well organized and easily trackable notes that will help you stay organized, focused and on track with every new project.
Agenda allows its users not only to take notes, but also date individual notes, link them to events in a calendar, or put them 'On the Agenda,' which gives notes a special status. These notes can be searched for easily, as they appear in a special group in the sidebar. Agenda also allows you to create beautifully styled notes, with included tags, links, and lists. It also provides a styled-text editor with additional headings and pre-formatted text, ability to add files and website links, to share notes, and even projects and keep them synced across each of your Macs, iPhone, and iPads. It is also free to download in your App Store.
However, if you don't feel like writing, or taking notes for a project or an essay, you can always hop over to essay writing services for excellent online writing services and tips on persuasive writing techniques for all the students.

Prisma
According to Design Beep, if you want to be successful on social media, like Instagram or Facebook, it is essential to pay attention to mobile photography editing. Luckily, there are hundreds of photo editing apps that can help you create unique and recognizable photos for your online audience, and Prisma is one of the best out there.
Prisma is a photo-editing app that creates spectacular effects and allows you to turn your photos into works of art. It has been declared by App Store as the App of the Year in 2018 and by Google Play as the Best App of 2016, and for a reason. Prisma uses artificial neural networks that enable users to edit their photos in such a way to appear as if Picasso, Munch or Salvador Dali painted them. You can choose among dozens of free effects, and access extra features with Premium Subscription, which further offers a library of 250+ styles, unlimited HD processing, and an ad-free experience. The Prisma app is created by Prisma Labs, a technology company that specializes in products based on machine learning, so by using Prisma, you can be sure it will take your photography to the next level.

1Blocker
If you're anything like other millions of people who hate seeing ads popping up over their entire screens or leading them to some sketchy sites, then you need 1Blocker. This app is specially designed to block annoying ads, while simultaneously protecting your online behavior from viruses and malware. It takes advantage of iOS's content blocking features to provide the most powerful and highly configurable blocking, according to Tom's Guide. 1Blocker comes preloaded with numerous ad-blocking presets while allowing users to create their own content blocking rules.
1Blocker is also excellent if you want to improve your productivity, since it keeps you safe from all the distracting online elements, like subscription boxes and 'You Might Also Like' pop-ups. Not to mention that the app saves battery, data and time, as it cuts data loaded by sites on average by over 50%. 1Blocker was previously a paid app but now is available for free, with free users being able to block one kind of content. There is also a Premium upgrade which provides unlimited content blocking.

iTranslate Converse
iTranslate Converse is an app that will let you transform your phone into a two-way translation device. This app is the Apple Design Award Winner for 2018, and it is a revolutionary speech translation app. For only $4.99 a month, with a free 7-day trial, this app will enable natural conversations in 38 languages. It will also automatically detect and correct translation between two languages for an even faster and more accurate translation. iTranslate Converse is completely easy to use as it has a simple interface, works well in noisy environments, and also provides full transcriptions for every voice conversation.
If you're someone who travels a lot or likes to meet new people from across the world, then iTranslate Converse is the app for you. With the automatic language detection and accurate translations for 38 languages, this app is simply a must-have for your iOS device.