There is nothing quite as fun as killing time, playing games on your device while lying on the couch with whatever your favorite drink is. It's so easy to find great games online of any genre at all.
Whatever your fantasies are, you can always find free online games that tickle your fancy.
The only setback with playing games, after downloading and installing them is finding out that you need to burn more data on buying characters, coins, challenging other players online and loads of other internet based bonuses.
Even though this is how developer make their money, it is often quite a bother having to go through these processes and pay extra to enjoy a great game.
Not to mention the many times where the games keep buffering because the network is a mess and you would have to take a pause from your hyped enthusiasm to allow the games to load properly.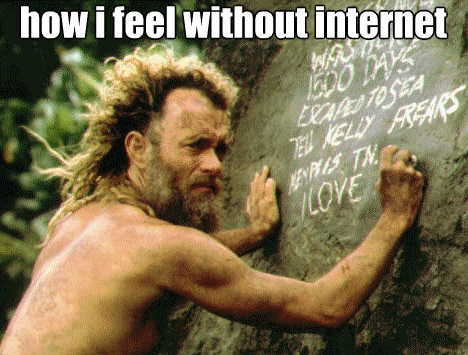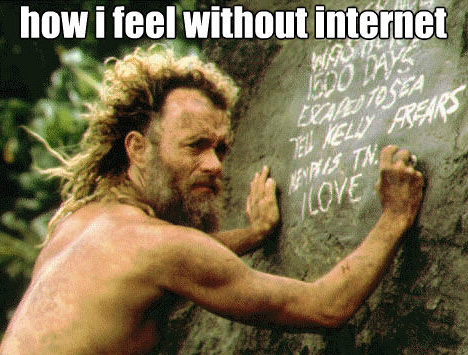 Home strength training: we tested Freeletic 5000 iu vial how to take care of your joints? – fitness bodybuilding nutrition.
How then do you boycott these processes to enjoy your game at your leisure time?
Simply download a No wifi game! Oh… for those of you who clearly live under a rock, No Wifi games are games that don't need wifi, as the name implies.
These offline games can be downloaded to any device and played offline- this means without internet connectivity stooge. The obvious advantages of Offline games are; you get to save precious data, you skip the "bad internet" drama and you can play and replay anytime you want. T
here are literally thousands of these games to choose from and we are going to show you a few "hot and trendy ones"
Also check out : Huge list of gaming routers on connectioncafe.com
Here are some of the greatest No Wifi games for 2023
OFFLINE RACING GAMES IN 2023
TRAFFIC RIDER
Experience the motorbike racing action at its finest with very detailed sequences, and awesome graphics. This game features up to 26 motorbike upgrades to choose from, 70 missions, real life motor sounds and a first person point-of-view. Go faster than you have ever done before and work your way around traffic.
BIKE RACE FREE MOTORCYCLE GAME
https://www.youtube.com/watch?v=qGNDB4Uz70g
Race against millions of hardcore bikers in hard-hitting tournaments; this game features a lineup of amazing bike upgrades, challenging tracks, breath-taking stunts and lots more. Train and become a master of the tracks by surviving all levels and game modes. Awesome graphics and sound effect.
CSR RACING 2
Drag racing has never looked so cool! This best seller series takes you to a whole new level with the best luxury cars and upgrades, stunning graphics, numerous city scenes and a tough load of professional drivers to beat. Take on the challenge and win all rounds. Customize your car with your earnings.
ASPHALT 8 AIRBORNE
Race to perfect scores with real-time multiple players; the fast-paced car racing app leads the IOS stage with a wide variety of fast cars, spectacular track graphics, real-time exclusive contests, track mastery challenges, and bountiful rewards on wins.
Create custom vehicles to your taste and challenge friends across numerous gravity defying tracks. Dare to race?
EARN TO DIE 2
Live through a zombie apocalypse from behind your wheels. It's a time race as a ship is waiting to evacuate all survivors at the other side of the country. Drive to survive; make your way through the carnage of zombies and live through a spectacular heart stopping sequence.
HILL CLIMB RACING 2
The creators of the action packed "Original Hill Climb Racing" bring you an upgraded killer racing game.
This version features cars and bikes in a tournament for superiority. Race uphill, unlock sophisticated vehicles, upgrade vehicle parts, customize your characters, take on street challenges and become the number one racer in every league.
ASPHALT NITRO
https://www.youtube.com/watch?v=7bxE6nE7dtU
Boost your adrenaline with vehicular velocity and stop time with breaking speed on this action packed racing game. Asphalt features the slickest luxury race cars and awesome unpredictable race tracks.
Get your stunt game on, burn that rubber and boost that nitro up the finish line. One of the best racing games without wifi.
RACING MOTO
Speed has never looked so good. This is a fast paced dare devil racing game.
Take control of your Moto and tear through traffic in the most exotic city view. Enjoy the magnificent scenery of sea, forests, deserts, and City Bridge. Simply tilt your device to control your vehicle and tap to accelerate
OFFLINE RPG GAMES In 2023
PLANESCAPE: TORMENT ENHANCED EDITION
From the dark and mystic crept comes a sinister plane which will take you on a journey into the pits of hell. The search for answers will lead you to find companionship with the most unusual characters that also have an untold story.
You will fight beside the "Nameless" and other companions and explore worlds in order to fulfill your destiny.
STAR WARS: KOTOR
Star Wars Knights of the old republic depicts a period over four thousand years before the era of the Galactic Empire. A massive number of Jedi knights have fallen in battle against a war monger sith.
You are all that the Jedi order has left. It is up to you to master the force of the Jedi order and save the republic… if you are able to resist falling into the dark side.
SORCERY!
This beautifully interactive game takes you into the perilous world of magic. Go on a heart stopping adventure and overcome monsters, sorcery and traps. Fight your way out and discover clues.
A well scripted story that takes you deep into a fantasy world and shapes the outcome according to your choices.
BALDUR'S GATE: ENHANCED EDITION
Sword coast is at war against forces that may be unquenchable. Find yourself in a battle with a myriad of savage monsters. Form allies with powerful mages and warriors customize your hero and explore Sword Coast in search of allies. Find out the truth about an ancient secret.
SOULCRAFT – ACTION RPG
Answer the call of glory to become a legendary hero in the most action RPG game ever. Bring back order in a world that thrives on chaos. Angels and demons have formed alliances to bring apocalypse to humans who have discovered the secret to eternal youth. Take your stand in the battle for the survival of the human race.
PIXEL DUNGEON
Take a dive into the adventurous world of pixel dungeon with unique pixel art graphics. Collect points, power ups and useful tools on the way. Explore the dark dungeon and engage in the ultimate battle against a fiery monster; Find the Amulet of Yendor and conquer adversaries.
DARK SWORD
Forces of light must fight the darkness and conquer the dark dragon in a battle for supremacy. When the ancient dark dragon closes the gate and hides the sun forever, everything good slowly becomes dark. It is left to our heroes to form allies with people of the light and defeat the dark dragon or perish.
OFFLINE ADVENTURE GAMES In 2023
CRASHLANDS
Flux dabes is our hero in this galactic adventure. After a shipment is derailed by the vicious alien, Hewgodooko, flux goes on a dangerous mission to retrieve what's left of the shipments.
This mission is riddled with secrets and impending danger as our hero seeks for clues and tries to stop world domination
POPTROPICA
You can do virtually anything in this crazy new world; from breaking out of jail to battling mysterious monsters, pirates, zombies, thieves, and all forms of gods and evil. Create your own world and take a journey through the island with trouble waiting in every corner. This game will leave you wanting more.
LIFELINE
This is an interactive game that faces you with the consequences of decisions made. Your character, Taylor has a few choices to make, which could be life threatening.
Taylor has crash landed on an alien planet along with crew members who are either dead or displaced. It's a game of survival, trying to communicate for rescue, and survive being on alien terrain.
MINION RUSH: DESPICABLE
Minions in a soccer tournament? Outrageous fun. The drama continues with special missions where Minions take to the road, running and evading obstacles; follow the minions on a race inside the great pyramid, discover places and explore on exciting new adventures.
Collect power-ups like bananas, rockets and other tools to boost your energy.
BADLAND
This epic adventure game cuts across all fields of danger while fighting for survival from one level to the other. It features incredible and extremely daunting scenarios that challenge the player.  Fly through the air, swing and evade obstacles, and create multiple clones!
It comes with multiple player selection of up to 4 players.
MINECRAFT POCKET EDITION
Enjoy this highly interactive multiple-player game from any device. Challenge your opponents and explore worlds, forge weapons, build mighty castle to little homes of your choice and go deep into the underworld in a battle to keep adversaries far away.
Construct your reality with awesome tools and survive attacks. All available on mobile devices and on windows
OFFLINE ACTION/FIGHTING GAMES In 2023
SHADOW FIGHT 2
This deliciously insane combat thriller is an absolute joy to play with friends. It features classically lethal weapons and battles with life-like shadow characters displaying martial art techniques at its extreme.
Destroy savage demons and adversaries with super kicks and combo punches – take a dive into the epic world of heart pounding fight sequences and customize your hero with lethal weapons, magical powers, armor, and take a journey through worlds.
SEA BATTLE 2
This is the most versatile of all games without wifi connection. You can sail your ship and attack all adversaries on the board. Conquer the waters and become king of the sea. Create strategies and take your opponents by surprise. Rise in ranks and also compete with friends on online battles.
SIX GUNS: GANG SHOWDOWN
The frontier is wild and rough, filled with armed bandits and demonic rivals. Our hero Buck Crosshaw takes law into his hands while facing off with an ancient evil that rises in the hills.
The land is filled with mystery and malevolence at every turn; ride horses, take out enemies, unlock utilities, weapons and buy ammo. Saddle up for the Wild West!
JETPACK JOYRIDE
Go on a wild adventure on a bullet-powered jetpack facing daring characters and evading lasers, missiles and other mechanical setbacks.
Collect coins on you mission, Invade labs and test your wit against friends on a duel. Customize your hero's outfit and drive outrageous vehicles while grabbing power-ups. It's one of the coolest jetpack riding without internet games ever!
CROSSY ROADS
One cross, two cross, three crosses- goes the chicken. This is a retro-styled, Lego-like game with endless tracks to cross; from train tracks to rivers to vehicle roads- it's an endless crossing for the android robot. You can collect numerous characters and play them to dodge traffic with every step
SWAMP ATTACK
Battle hideous monsters, zombies, crocodiles, and aliens and more; choose your weapon and defend your swamp home against all sorts of creepy and scary invaders.
Strategies and attack with everything you've got. There are various weapons to choose from such as explosives, flame throwers, guns and lots more. This action packed game requires wit, and a great reflex.
BOMBSQUAD
This wacky game features a whole lot of characters such as barbarians, pirates, crazy chefs, ninjas and lots more. The rules are simple; blow your friends to smithereens and grab points for yourself.
There are lots of game modes to pick from, ranging from capturing the flag to hockey. Whatever storyline you choose Bomb squad will keep you entertained.
INTO THE DEAD
Find yourself alone in a zombie apocalypse where only the dead roam the streets. The eerie world of the undead is cruel and unforgiving. You must do everything you can to stay alive, challenge your survival instincts as you will be put to the test. Unlock weapons, go on missions and take a walk on the dead side.
HEROES AND CASTLES
The restless undead have formed a deadly alliance with the Orcs and Goblins and they have invaded your castle gate. Defend your castle to the death. Choose your hero wisely as he leads a troop of soldiers into battle, to take a final stand for the kingdom in this action packed RPG game.
SHADOWRUN RETURNS
https://www.youtube.com/watch?v=llUqTI4Qrtg
Magic is a powerful force and has returned to awaken the most sinister creatures from the time of old. All creatures of the dark, from Orcs to Trolls have arisen to rid the world of humans. You are a man of shadows, a skilled mercenary, trained in the art of combat and you are man's last hope; you are the shadow runner.
LEGACY OF DISCORD – FURIOUS WINGS
The intense battle experience is like no other; acquire deadly skills and weapons along with killer combos. Switch characters in-between games and experience battle in its purest form. Form alliances and battle in dungeons. Level up and upgrade your character to their deadliest form. Bring chaos across the realm.
GANGSTAR VEGAS
Take a trip to the highlight city of Vegas; a place for the extraordinarily rich. Take a stand and fight your way out of special missions.
Gang rivalries and the fight for supremacy led by hardcore criminal minds make every encounter a blood sport. Steal exotic cars and explore the cities in search of clues.
TEMPLE RUN 2
Run from the cursed temple creature in this second part of temple run. This time you have more characters, more scenery, better graphics, new obstacles, more creative power-ups, and a monstrous creature behind you! Navigate your way through forests, hills, temples and dangerous cliffs to escape from the giant grizzly monkey.
ALTO'S ADVENTURE
For the love of extreme snowboarding, follow Alto and his sporty friends on a snowboarding adventure. Slide through hills, woodlands, and rooftops. Leap over deep depressions and slide down rough slopes. Conquer your terrain while rescuing a few runaway llamas. Witness awesome weather conditions such as blizzards, thunderstorms and fogs.
OFFLINE ARCADE GAMES IN 2023
TINY WINGS
The storm is coming and the winds are endless. Can you help this cute little birdie get to its destination without being taken out by the raging storm? Navigate through tough weather on single or multiple player modes. Fly over hills and obstacles, through the highs and lows, till you reach your destination.
TANK HERO: LASER WARS
Arm your tank to the bowels with the most deadly tools like cannons, lasers, plasma beams and prepare to do battle. Challenge other fighters on a battle for supremacy with the most extreme weapons ever wielded in battle. Conquer worlds and collect power-ups like speed boosters and shields.
SONIC DASH
The sonic frenzy takes to a whole new level on this exciting new adventure. Join Sonic on a run and swipe your way through a fast paced home dash. How far can you run? Take on endless challenges, overcome obstacles, climb, and jump and slide all the way. Avoid hazards and defeat all adversaries in your path.
ONE MORE BRICK
This addictive gave would have you throwing bricks on balls! Aim and shoot to score, strategize and make good use of power-ups, it a throw and break sequence so make every shoot count. Beat the highest score and taunt your friends. This No wifi game is perfect for all season.
COLOR SWITCH
Control your ball through every obstacle by changing the color of your ball to match the color of the obstacle. Matching colors get access while difference in color patterns is a "NO". This is a game of patience and wit. Earn stars to move up in levels and to unlock new balls.
SUBWAY SURFERS
Make a run for it. Those pesky police inspectors are on your tail again. Dodge obstacles, collects thousands of points and power-ups. Discover lots of powerful tools on the way like jetpacks, jumping shoes, Hover boards, and more. Lose the cops and earn points, challenge your friends on this cool adventure.
TEMPLE RUN
Run from the evil temple demon monkey! You are a temple raider who has just stolen an ancient idol that bears a curse and you must run as fast as you can, through temples, forests, rivers, and the lot- in the attempt to get away from the demon on your heels. Collect points while on the run. This no wifi game will keep you on edge!
BROTHERS IN ARMS 3
Engage in a frenzied gun battle in a global war as a soldier. Go on high priority missions to enemy territory, take out soldiers from the opposing side and gather valuable Intel. Wake up to a dooms day's invasion by armed forces and fight your way through using maps and upgrade your weapons. Survive and move up in Ranks.
NEON SHADOW
Save mankind from evil mechanoids threatening to take over the space station. Arm yourself with shotguns and other battle tools. Prepare for a showdown with the metahumans to save humanity. You can play with multiple friends to fight for survival. This fast paced game will keep you at the edge of your seat.
EPIC SKATER
Skate boarding has never been so extreme, with more than 25 stunning tricks and combinations, special monster moves for bonus points, flip, skid and gain mastery of the streets. Upgrade your moves to high jumps, and flips by collecting more points and battle your friends for street credibility. Why be good, when you can be epic!
GEOMETRY DASH LITE
Keep your rocket ship flying by evading obstacles, and jumping your way through danger. This rhythm-based fun zone is a one touch button and remains one of the best Non WiFi games in the market. Score points by evading danger; unlock tools to customize your game character. How far can you go?
ZOMBIE TSUNAMI
The city is under siege…by Zombies! Forge a zombie army of your own, challenge friends to a road race, turn pedestrians into brain eating zombies and score bonus points. Unlock awesome characters like dragons, Ninjas, UFOs and other crazies. Optimize your characters and gain power-ups from zombie birds. It's an absolute apocalypse.
ZIGZAG
The rules are simple- control the ball, make sure you do not fall off the wall, make sharp turns and survive. All you have to do is tap the screen to go a direction of your choice. Score points by staying on track for as long as possible. Easy and fun
HUNGRY SHARK EVOLUTION
The shark is extremely hungry and you are pulling its strings! You are in control of a dangerous shark and it needs to feed. It is your task to explore the massive underwater terrain in search of creatures to feed the shark. Collect points and survive. This game features levels to unlock unique sharks, and awesome 3D graphics. This is a topper of games that require no Wi-Fi
DUET
Apply all your skill and tactics in protecting two dynamic vessels. These vessels are tethered to work in symbiotic movement.  Survive eight nail-biting chapters of evasive deception and unlock up to 25 rewards. Survival mode will keep you hyped up for the challenge of a life-time. Get rewarded with 4 extra chapters as a bonus.
FRUIT NINJA
How quick are your reflexes? Swing your blade at flying fruits to split them open and score points. How many fruits can you slice open mid-air? Hone your blade skills and avoid slicing ticking bombs. Take on as much fruits as you can without leaving any fruit unsliced. Catch power-ups that give you a fruity boost. This is one of the most addictive no internet games.
DOODLE JUMP
The rules are simple- make jumps from one platform to another, pick up power objects like jet-packs, shoot at adversaries with nose-balls, and avoid being stuck in a black hole. Simple, fun, and addictive, it features fantasy worlds, pirates, dynamic routes, and hundreds of missions. Hats off, to the awesome graphics.
SMASH HIT
Travel on an out-world experience through dimensions and space tearing and smashing though obstacles on your path. This game requires accurate timing and reflexes; crash through glasses, break through obstructions. Each stage is customized with music that suits its level or rage. Discover the mechanics of glass breaking in space.
OTHER OFFLINE GAMES IN 2023
INFINITY LOOP
A soothing game to relax the mind; infinity allows its users to create intricate designs and patterns – more like a puzzle sequence.
With great similarities to Tetris, Infinity loop tends to lean towards a stress relief activity. Simply connect the loops to form bridging patterns.
The Infinity "dark mode" is a reverse connection mode; breaking connection into bits and pieces.
Sit back and chill in the loop!
PLANTS VS ZOMBIES 2
Forge an army of super plants and charge them up to wage war on a horde of comical zombies; Device strategic plans to take back your turf. Select powerful plants according to their capabilities like the peashooters and other tough garden plants, feed them with super seeds and stop zombie creatures from eating your brains.
BRAIN IT ON! – PHYSICS PUZZLES
https://www.youtube.com/watch?v=S4eOlnQeos4
The ultimate challenge to prove your intelligence; it is designed to test your mental capacity with physics related puzzles and other brain-draining challenges. In this game you can compete with friends on the smart
est puzzle solver and share your ideas on how to solve challenges with unique steps. Care to step up?
WORD QUIZ
Become a word bug! Become a word finder with the simplest crossword game. Earn points by creating words out of letters. Put your word knowledge to the task; find new words by simply matching alphabets. There are hundreds of levels to scale in order to become a word master. How many words do you know?
WORD SEARCH 
Find new words on colorful grids, improve your vocabulary and score major points on this highly entertaining word game. Play to infinity with newly generated word grid, highlight every discovered word in different colors. This game comes with visual aesthetics and saves your highest scores so that you can share with friends.
WORD COOKIES
Unravel scrambled words to reveal meaningful words and become a word cookie genius! Move alphabets around to link them together. Improve your word list and score points to fill up your cookie jar; also earn extra coins on bonus answers. This game is easy, entertaining and keeps you mentally agile.
QUIZOID: TRIVIA QUIZ
Task your intelligence on 17 various fields of knowledge. Discover how much you really know on this exciting quiz game which features 3 modes with a tick-timer, and 3 life lines. It is funny, entertaining and addictive. Quizoid is playable offline and updates your knowledge on facts and trivia.
MONSTER DASH
Make a run for it, guns blazing on all sides, taking down all zombies in sight as you lead our hero, Barry Steakfries, on an epic battle again brain loving zombies. Collect points and upgrade your character's inventory and weapons. Take down every evil in sight in this epic, mind-blowing game.
PLAGUE INC.
Become the mad scientist and attempt to infect the world with a plague. Develop a pathogen that can wipe out the human race as task yourself by trying to spread these pathogens against all human odds. This brilliant layout tags plague in as one of the fun games that don't need wifi.
TOWNSMEN
https://www.youtube.com/watch?v=3sYZXopPMT0
Go back in time to the medieval era and build a whole city to your taste. Use the available tools to change your little village and its inhabitants into a massive and wonderful empire. Take charge of all activities like farming, mining and collect taxes. Build everything from fields to army barracks. Your town, your rules!
DRAGON MANIA LEGENDS
Everyone wants a pet dragon! These cute and deliciously wonderful pets require a lot of attention obviously, from grooming to feeding. Build your city and island while collecting unique dragon species to breed. Go on adventures with your scaly friends over the mountains and beyond to participate in dragon sport contests and win grand prizes.
UNBLOCK ME
Puzzles are fun and challenging; unblock me is a classic brain jogging puzzle game which tests your mental abilities. It features a multiple player mode which allows you to compete with other players. Win achievements for finishing difficult levels in the shortest amount of moves. This game is known to improve cognitive abilities.
MEKORAMA
If you are a lover of robots and mechanics, this is the game for you. Help a robot find its way home through a pile of mechanical dioramas. Climb, turn, fall, and repeat. This is a simple but absolutely satisfying game, built to help you kill time; Great graphics, fun and challenging.
FLOW FREE
This puzzle game is the real deal. It has authentic graphics, very easy to play, comes with so many levels to keep you occupied all day! It features colorful dots on grids. Complete each level successfully and move up to much bigger and challenging boards. Also comes with time trial mode and great sound effects.
CUT THE ROPE: EXPERIMENTS FREE
Om Nom the little green creature is a lab experiment. Your task is to feed him candy by cutting the rope, easy right? Join the professor to study the feeding habits and behaviors of Om Nom. This little green creature also has a history, check out its storylines. Be a part of one of the best free games without wifi.  Uncover new levels and win prizes.
2048
This puzzle board's game is a classic and very easy to play. Merge similar numbers by pairing them together. Swipe to different directions to pair similar numbers till a 2048 tile is created, and then the player wins. Upgrade to larger boards from 4×4 to 8×8 and hit high scores
PAPER TOSS
This is a game everyone must have played in real life. It is easy and so satisfying. All you have to do is toss a crumpled paper into a waste bin. If you are a natural in real life this game should be easy peazy. Upgrade through 8 different difficulty levels and experience real life office sounds.
MAKE MORE!
Become a boss of your own in this exciting game that mimics a typical work factory. You are the boss of this production factory and your job includes hiring comical employees, train and fire employees when required, build and expand your factory, supervise the making of products, experience boss rage and gain bonuses on accomplished tasks.
SMURFS' VILLAGE
The hidden Smurf village has been discovered by the evil villain, Gargamel, and his cat companion, Azrael, and has sent the inhabitants of Smurf village scattered away in an enchanted forest. Help the family of Smurfs, Jokey, Papa Smurf, Brainy, Greedy, Smurfette, and others find a new forest to build their new home.
ANGRY BIRDS 2
https://www.youtube.com/watch?v=IZDWXt5YwUs
The mean pigs have stolen bird eggs, now the birds must fight back! Choose and launch birds on a catapult to destroy the pig towers and save the stolen eggs. All you need is a large catapult, birds of your choice and shooting accuracy and precision. Play multiple stages with friends from other locations, win and earn coins.
ANGRY BIRDS STAR WARS II
Experience a merger of star wars and Angry birds in the most action game of all time. Darth maul is on the loose! Join the good side "pork side" and battle the dark forces. You can play as the pigs and 30 other playable characters from star wars itself. May the force be with you.
PIXEL DUNGEON
Take a dive into the adventurous world of pixel dungeon with unique pixel art graphics. Collect points, power ups and useful tools on the way. Explore the dark dungeon and engage in the ultimate battle against a fiery monster; Find the Amulet of Yendor and conquer adversaries.
THE ESCAPISTS
It's a prison break! Enter a world of convicts and learn daily routines. Liaise with allies and plan a prison escape. Devise strategies to survive incarceration. Make bids for freedom and create tools that can be helpful to your cause. This is the ultimate prison break challenge. Try the most challenging prison model "Alcatraz".
FINAL FANTASY TACTICS: WAR OF THE LIONS
Go on missions with perfectly tactical battle strategy. Find yourself immersed in world with powers and enchantments. Follow clues and make intuitive moves while forming allies. Decipher conspiracies hidden in-between loyalties and become the hero. This tactical RPG game will keep you glued to your screen.
LIMBO
The place "Limbo" is a dark terrain where creepy shadows lurk around in a night that never ends. A boy must face his fears by entering into the eerie world of Limbo to look for his lost sister. This is an adventure that would change his life of perhaps cost his life.
POCKET MORTYS
Rick is a crazed scientist! Join him as he surgeons through the multiverse seeking for various versions of morty, his grandson, to gather as many mortys as he can. He would form an army of mortys, train them and prepare them to face the ultimate battle again his rivals; the other Ricks from other multiverse.
THE ROOM
Immerse yourself in mystery and a deep story line that has you looking for clues. Lured into a world of perilous mystery, you must sort the truth out for yourself; you must discover clues about an old friend. This secret is highly intuitive and you must put your investigative skills to the test in the room.
ANGRY BIRDS
The birds must do all they can to take down the greedy pigs who have raided their village and stolen their precious eggs. The strategy is to destroy the pig's defenses with their most powerful weapon, themselves! Seek the help of the mighty Eagle and it would swoop down and wreak havoc on the pig village.
FLYING FURY DRAGON SIMULATOR
This incredible dragon flight simulator helps you gain mastery of your dragon flying skills. Pick a dragon of your choice, train them and take to the skies, discover new islands and territories, set raptors ablaze with fiery breathe and invade villages. Smash through houses and display your superiority as the ultimate dragon rider.
FIND THE DIFFERENCE
https://www.youtube.com/watch?v=beMoxRHhdh0
Do you have a keen eye for details? Prove it! Look through sequences of two very similar images and spot the difference on every picture. Move up to higher levels and get access to bigger rooms and more challenging differences. Can you spot out the difference? Then tap on it!
BEAT MP3
This game is based on rhythm, simply follow the music vibe and hit perfect notes to score high points. You can also use music from your own music library. Create your own music rhythm and upgrade. The fever mode is simply chaotic. Update your ranking online to show your beat talent.
PICTOWORD: WORD GUESSING GAMES & FUN WORD TRIVIA
This brain teaser isn't just a fun game but also a vocabulary builder. Challenge your brain with tasks that require intelligent guesses. Provide a suitable word to fill in the blanks using the clues in the picture. Guess correctly and move up in levels to more complex and challenging words.
BLOCK! HEXA PUZZLE
Move the blocks to fill up all the empty squares and move up on levels. There is no time limit for this game so gently pull the blocks to move them around; Fit them in their frames. This game is simple and fun with multiple levels to attain.
BUBBLE SHOOTER
Shoot at colorful bubbles as they approach, pair bubbles of similar color to burst them all. This is a game of wit; strategize and take out as much bubble as possible with the lowest number of shots. Put logic into practice on this incredibly fun and challenging mission. Collect bonuses and open new levels.
CANDY SMASH
This tasty kingdom is rigged with colorful candy. All you have to do is bring 3 of the same color together and blast to score points. So are so many delicious goodies to pair up don't get carried away by cakes, candies and gummy bears, simply pair them up by color and blast to level up.
CAN YOU ESCAPE
You are trapped in a room full of clues and you have to somehow find your way out. Seek for clues around you; find tools that may help you escape from this entrapment. Challenge your detective abilities and level up to bigger and more challenging room spaces. Dare to escape?
TETRIS
The world renowned Tetris is back with new awesome levels, colors and shapes. Improve your strategy and think faster than you ever did before. It is a game of skill and speed. Place the shapes into fitted spaces, fit the puzzle together and gain mastery on all levels. Collect coins and power-ups.
HEADS UP!
This fun game has it all, from naming popular characters to singing and dancing; all you have to do is guess what is written on the card on your forehead. Play with friends, seek for clues and find the correct answers before your timer runs out. Totally fun and silly!
BRAIN SUDOKU: PUZZLE
https://www.youtube.com/watch?v=dgJojRnIJEg
Sudoku broadens the mind with it works with a progressive sequence of numbers; play beginner or advanced levels and give your brain a real task. This puzzle of numbers features a table of checks with various difficulty levels. It also comes with the undo features to enable you return your mistakes and learn. Win trophies on completed levels.
JENGA
It begins with a tower of bricks; the rules are simple- take turns in removing one brick at a time from the tower, progressively creating a less rigid structure. When the tower falls the winner is whoever the last to successfully take out a brick was. It is a game of stealth.
XCOM: ENEMY WITHIN
Find yourself in new enemy territory, track down enemies using key maps, and use multiple player modes for an inclusive gaming experience. Use new alien technology to improve the ability and war tools of your soldiers. Weapons like never seen before find and destroy enemy threats. There are lots of missions and storylines to choose from.
MONUMENT VALLEY
This game explores the structures on an unreal plane. You will have to manipulate cunning architectural work which takes on mysterious forms. Your task is to guide Princess Ida through the enigmatic path, uncovering the secrets and the tricks that create optical illusions. You are the eyes of royalty.
FALLOUT SHELTER
The task is to provide a safe haven underground for the next generation. This is with the assumption that the surface world has undergone a certain level of destruction. Build a future in the underground, about 2,000 feet below, provide for the community, supply outfits, weapons, and all forms of training. Create a functional society.
PEWDIEPIE'S TUBER SIMULATOR
Challenge the famous internet mogul to his own game. Pewdiepie is the internets favorite person and you are on a quest to outshine him. Create pocket tubers, create your videos and get views which would put you in competition. Complete tasks, purchase items, buy equipments that would give you added advantage against your friends.
CANDY CRUSH SAGA
The deliciously addictive candy game comes with a colorful adventure of tasty combos. All you have to do is pair up matching colors of candies to score divine points. Make smart moves as you have a limited amount of moves on every level; Collects boosters and level up to more challenging stages.
DOTS & CO
https://www.youtube.com/watch?v=0uKsgeLPmEY
This game not only gives visual aesthetic but keeps you mentally agile. Go deep into the world of beautiful landscapes and colorful dots. Simply connect dots to solve the mystical puzzles. Pair up with extraordinary characters that will help you on your quest. This game also features color blind mode.
SUDOKU
Work your brain on various levels with the most critically acclaimed game of intelligence and logic. Give your mind a work-out with number sequences. Follow the rules and think through puzzles. Scale up the difficulty level and become the master of logic. Start from any level and track your success. Go back after mistakes to correct your moves.
Conclusion
Offline games provide a fantastic opportunity to enjoy gaming without the need for an internet connection. They offer a range of genres and exciting gameplay experiences, allowing players to save data, avoid network issues, and play at their own convenience.
With a wide selection of offline games available, gamers can immerse themselves in thrilling adventures, intense races, strategic battles, and more, all without the hassle of internet connectivity.
FAQs:
How do offline games work?
Offline games are designed to be played without an internet connection. They are downloaded and installed onto a device, allowing players to access and enjoy them anytime, anywhere, even without an internet connection.
Can I play offline games on any device?
Offline games are available on various platforms, including mobile devices, tablets, and computers. You can find offline games compatible with different operating systems such as iOS, Android, and Windows.
Are offline games free?
Many offline games are available for free, allowing players to download and play them without any upfront cost. However, some games may offer in-app purchases or premium versions with additional features that require payment.
Can I still enjoy multiplayer features in offline games?
Offline games generally focus on single-player experiences. However, some offline games do offer multiplayer options, allowing you to play with friends locally or through local network connections. It's essential to check the game's description or features to determine if multiplayer options are available offline.