As far as mobile operating systems go, iPhone OS (a.k.a., iOS) is the undisputed king of the hill. As the premiere mobile operating system on the block, iOS powers iPhones® and iPads® alike.
iOS 10 is the tenth iteration of Apple's® proprietary operating system. Changes heralded with the new operating system—including improved lock-screen security as well as changes to messaging, picture taking and payment acceptance—were unveiled in mid-2016.
Recent changes to iPhone OS have also improved Siri—the voice-command feature that makes using an Apple smartphone that much more convenient. You can now ask Siri directly to find you a ride with Uber or simply dictate a message that you want to shoot over to a friend using WeChat. That's really cool.
Problems (and Solutions) to Common iOS 10 Issues
Apple's new operating system has ushered in a number of key features that address social-technological changes going on in the culture right now while giving more options to Apple customers' older concerns.

Ride apps like Uber and Lyft, for instance, have become a lot more ubiquitous as millions of people are using these apps as a way to get around. Apple noticed that and overhauled the Maps app as well as the ways iOS 10 could make making/accepting payments more convenient for Apple customers.
Apple also made it so that new iPhone and iPad users could delete—technically "hide"—default apps (e.g., Calendar) installed automatically on their Apple devices. That can really clean up your home screen and make navigation so much easier. Even if you're selling used Apple products, knowing these new features can really benefit your customers.
Having said all that, what are some of the issues that Apple's iOS 10 might pose for customers, and what are a few of the ways that customers can work their way around those issues without losing all of the conveniences that iOS 10 brings to the table? Those are both great questions, so let's check them out one-by-one.
My Mail App Isn't Working  
A few Apple users have complained that they're getting error messages using Apple's new operating system.
What happens is that they have their main email account linked up with the mail app on their home screen yet they aren't receiving any new messages. Worse yet, they might be receiving an error message and, therefore, might not be seeing much of anything.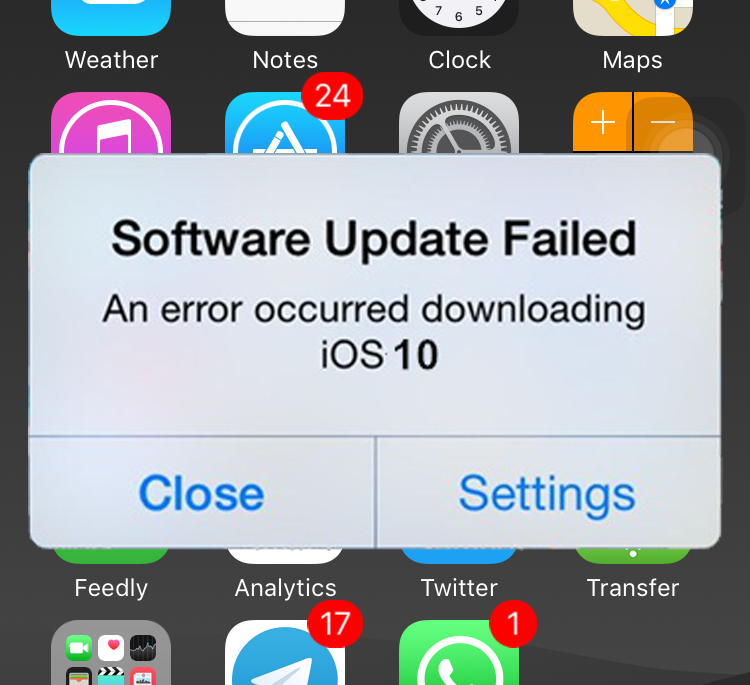 The workaround solution isn't that hard to come by, fortunately. If you've tried to reenter your password and still receive an error prompt, then you might want to try the following solution.
This might at first sound unorthodox but hear it out: Remove the mail account(s) currently on your iPhone, then reenter that same account manually through "Settings" and "Mail, Contacts, and Calendars". From there add the new account. Congrats, you've just resolved your problem!
Connectivity Issues with iOS 10 
One of the beautiful things about having an iPhone is the ability to connect from anywhere.
If you're having connectivity issues then try toggling on/off your wi-fi or Bluetooth connectivity or, alternatively, reset the network configurations for your iPhone.
Some users have found clicking "reset network settings" under general settings can also work wonders.
Home Button Issues 
The home button is obviously a critical feature since it enables you to hop on your device and it improves the security of your Apple product. Some users have encountered two separate problems with the home button, though.
One set of users has found that Siri will inadvertently become activated when you go to unlock your device and another set of users has found that Apple's decision to remove the "slide to unlock" feature makes starting their device too onerous.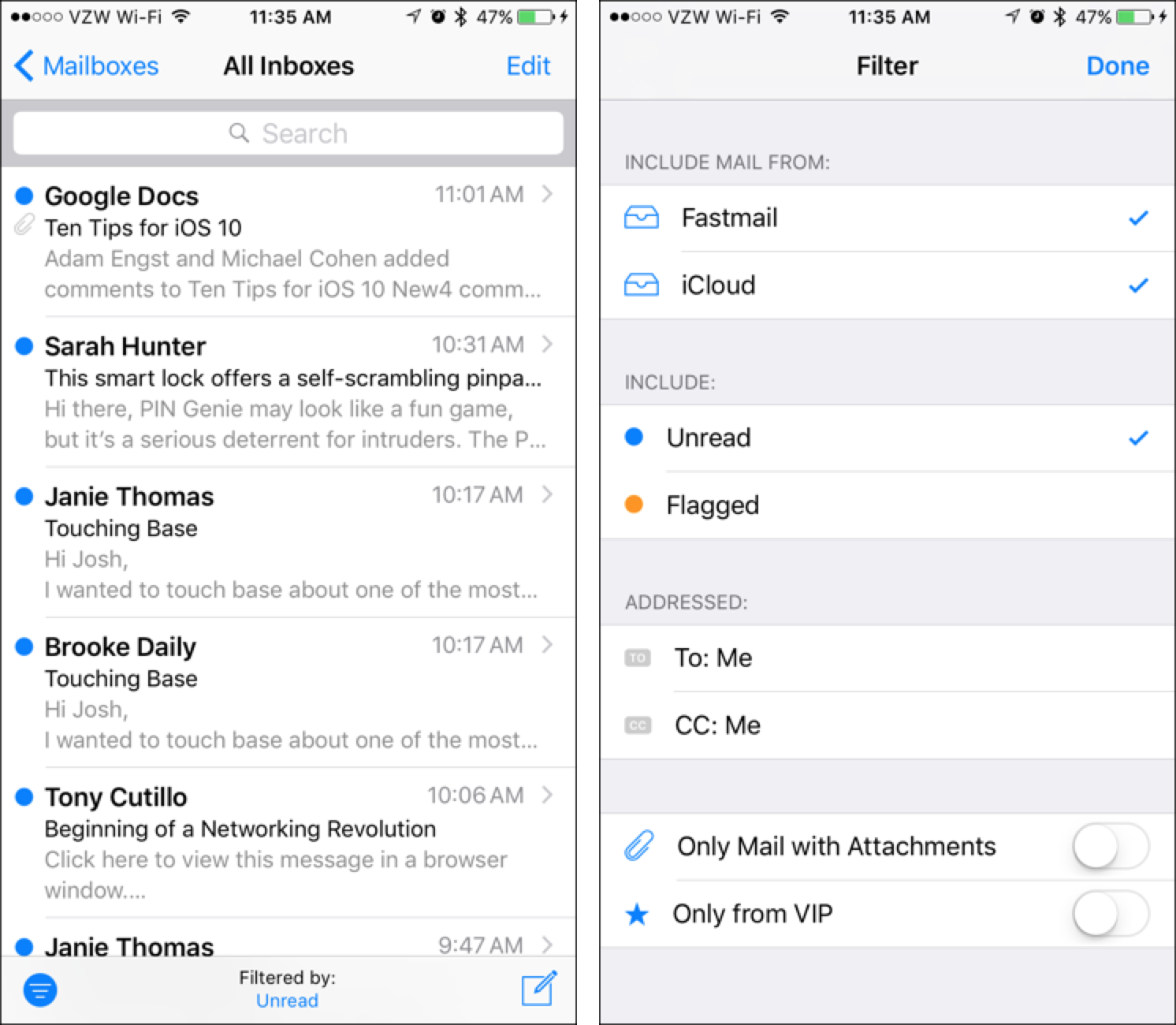 With the first issue—the Siri problem—make sure that you're not holding down the home button for more than a second as that could accidentally initiate Siri. You could also try enabling Touch ID on your phone and turning on the "rest finger to open" setting through accessibility settings > home button on your iPhone's settings.
Moving on to the slide-to-unlock issue, know that Apple has eliminated that function in favor of the Touch ID fingerprint sensor in order to beef up security. There's actually a workaround, though, if you're one of those old-school users who wants something close to the original thing.
Going the same route as was discussed with the Siri issue—Settings, General, Accessibility, then Home button—choose the "rest finger to open" option and you should be in business!