How would you like to have movies and TV series on call, any time of the night or day? With TV streaming services, like Netflix, and Hulu, you can watch the shows that you like, on demand, without all the annoying ads and repeats that you are subjected to on cable.
How Does it Work?
You need a good internet service provider with a  service that provides a relatively fast line speed. You need a Wi-Fi router to ensure that you can stream to the device of your choice.
Finally, you will need to subscribe to a streaming service or make use of Kodi builds or something similar to help you source content. Kodi allows you to stream from multiple sources for free, but it can be a bit of a gray area. Not all sources provide content that belongs to them.

That's when it becomes important to use a VPN to protect your personal details while online. You can get into trouble for downloading copyrighted material illegally.
Can I Watch On My TV?
If you have a smart TV, all you need to do is to find the appropriate site and go from there. You can, for example, pull up Netflix on the screen and watch the content that you want to. If you don't have a smart TV, you will need something like a Fire Stick that you can stream content to.
If you have a Samsung TV, you can use AirBeam, which is a free app that allows you to screen mirror your iPhone or iPad onto your Samsung TV. This allows you to watch content being streamed on your phone, on your TV. There are plenty of viewing options, so it's worthwhile to look at the options and choose what best suits your needs.
Do I Have to Watch On My TV?
One of the great things about TV streaming is that you will be able to watch on any device that is able to surf the web. That means you can also watch on your laptop, tablet or smartphone if you like.

What Kind of Costs Am I Looking At?
That depends on what service you go through. Netflix, for example, charges from $7.99 per month for a basic package. 78% of Americans choose Netflix as their favorite streaming service.
Other services work more like a cable network, allowing you to access a bouquet of channels.
Your highest cost is going to be the cost of the data itself. Your average TV show will be at least 200-300mb of data in a lower resolution. Streaming is pretty much the same as downloading the content so be prepared to start using a lot of data if you plan a binge-watching session.
The Benefits of Streaming
You choose the content that you want to watch when you want to watch it, and there are no annoying adverts. So, if you want to watch the whole Game of Thrones from start to finish, you can do that. You can watch any series or movie that you like, as long as it is available for streaming.
Most services will keep tabs on how far you have gotten in any particular series, allowing you to stop whenever you like and carry on where you left off.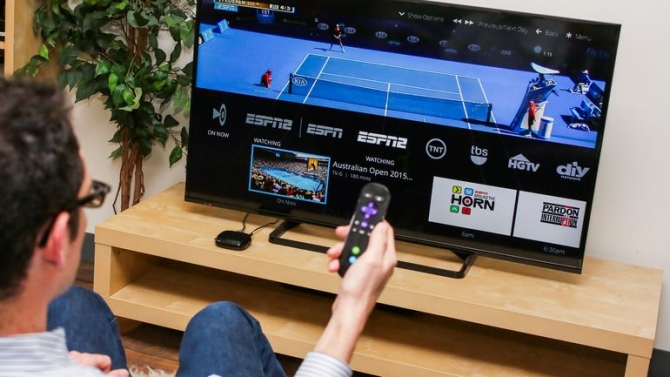 So, I Can Dump My Cable?
That is going to depend on the kind of content that you like to watch and what licensing agreements have been made. Typically, though, a new series will air on cable first, and there will be a lag between when it airs and when it is available to stream.
Conclusion
Streaming makes it easy for you to enjoy the TV series that you like and is less annoying than cable in that you can watch what you like when you like. Cost-wise, you have to factor in the increased internet charges associated with streaming in your cost-comparison.
Overall, though, it can be a pretty cost-effective way if you love binge-watching your favorite TV series.