When you think of futuristic homes, the first thing that might come to mind is a Sci-Fi film or perhaps "The Jetsons" TV series. But of course, 10 years from now homes are unlikely to be similar to what's been shown on screen. Still, the reality is there will be quite a few changes thanks to the rapid advancement of technology.
More Homes Built Underground
As cities get more crowded, more homes are being built underground. In fact, some of the world's most unique constructions today include everything from subterranean spaces in Beijing to Australian rock homes. By 2050, the United Nations reports that two-thirds of the world's population is expected to live in cities with urban land becoming increase scarce.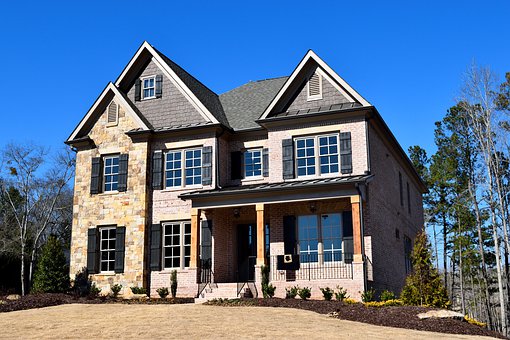 With space constraints and heritage areas, often buildings can't be created higher to add space, or out, but down is an option, and in another decade that's expected to be more and more common. Plus, with climate change, underground homes can take advantage of cooler temperatures just like the famous structures in Australia's Coober Pedy where it can reach 122 degrees Fahrenheit. The only issue is that as the human mind is naturally predisposed to fear underground spaces, associating them with small, dark environments, it may take a while for people to warm up to the idea.
More Advanced High-Tech Smart Homes
It hasn't been much more than a decade since we've become attached to our iPhones and other smartphones, but today they've already become very commonplace. Not surprisingly within the next five to 10 years at most, experts predict that nearly all homes in the U.S. will include tech like Alexa. There are likely to be smart screens throughout our homes, like in refrigerators which has already been embraced by quite a few homeowners. Most houses a decade from now will be "smart" with a motion sensor to catch intruders, smart locks, smart appliances, and so on.
Virtual Wardrobes
How amazing would it be if there was technology that could advise you on what to wear each day based on the weather forecast and what you have in your closet. Well, it's about to happen – the invention is already in the process of being developed and should be in place within the next decade. A virtual wardrobe knows which items that are ready for you to wear as the information is automatically logged when your clothes are washed and ironed using a water-free laundry unit. It makes decision-making a breeze with a smart mirror that can even virtually dress the user who selects which outfits to try on.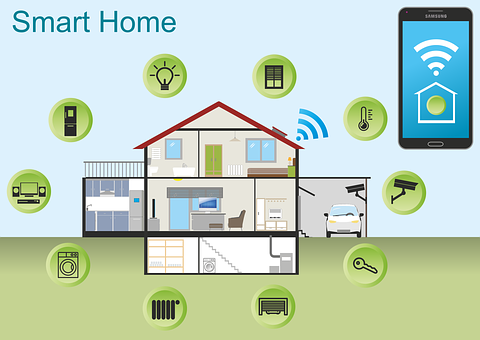 Future Smart Features
While there are lots of smart home features available already, they're just the beginning. Many others are in the stages of being developed. Ten years from now, there are likely to be apps that can tell a home robot to put clothes in the laundry, clean the bathroom and even feed the dog. You'll be able to use this home automation that takes away the worry of completing important tasks on a day-to-day basis through pre-programmed smart home technology.