Let me tell you a story that almost all of you can relate to:
A few days back, I decided to clean up my MacBook Air. I have the 128GB variant, and with so many apps in it, there isn't much space. So, I regularly clean the system to remove unwanted/unused files. So, out of usual flow, I deleted some files from the Downloads folder too. And, to make sure that the Trash wasn't eating up space, I pressed that Cmd+Shift+Delete key as well. It wasn't long before that I understood that I had deleted one important file from the folder. The worst part is that I've done the same mistake before.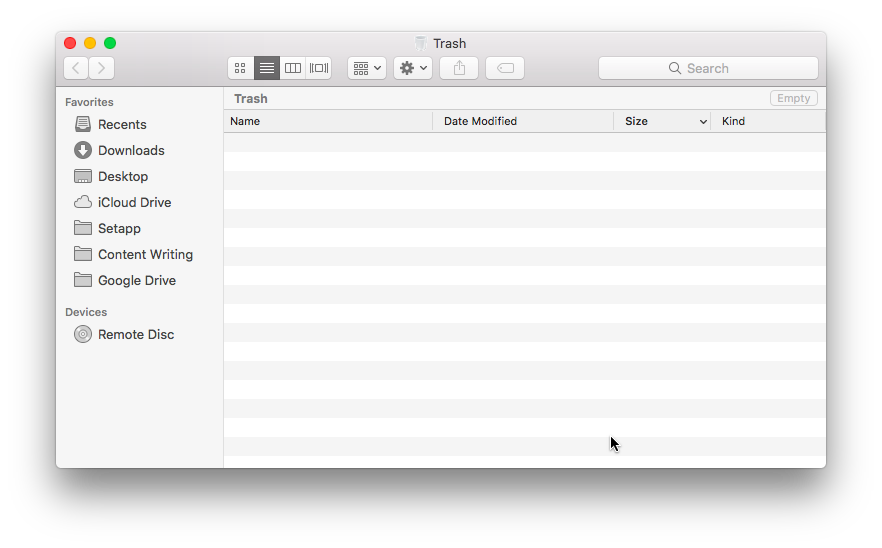 This time, however, there was no backup for this file. In other words, I'm in utter chaos, right? Apparently, I am not if I know how to recover accidentally-deleted files on Mac OS X. We are sure that many of you would relate to the above-mentioned story. In fact, many of you would have done that too. Now that you are here, we think that you've done it again 😉
Don't worry, though. We are here with the perfect way you can use to recover deleted files in Mac. It's not a step-by-step tutorial or a guide. Rather, we can talk about the software you can use for retaining files you deleted accidentally. Shall we begin?
Before We Begin
You don't have to go for the upcoming method if you haven't actually hit that magic combination of deleting Trash. Instead, simply go to Trash and restore the files you want back. If that's not a possible solution, you'll have to follow the way we are going to suggest.
In fact, there are different methods to recover deleted files on Mac OS X. From different developers, you can find a huge number of software. But the problem is this: not all of those software work in the way you want it to. While some software are easy to use, the detection rates aren't good-enough. On the other hand, some pieces of software are quite hard to use, however performance-friendly they are:
Thus, we recommend the following method for data recovery in macOS High Sierra and older versions.
The Best Way to Recover Accidentally-Deleted Files on macOS
So, now, you have a device running on macOS and you have deleted something important, even from Trash, right? Here's the deal: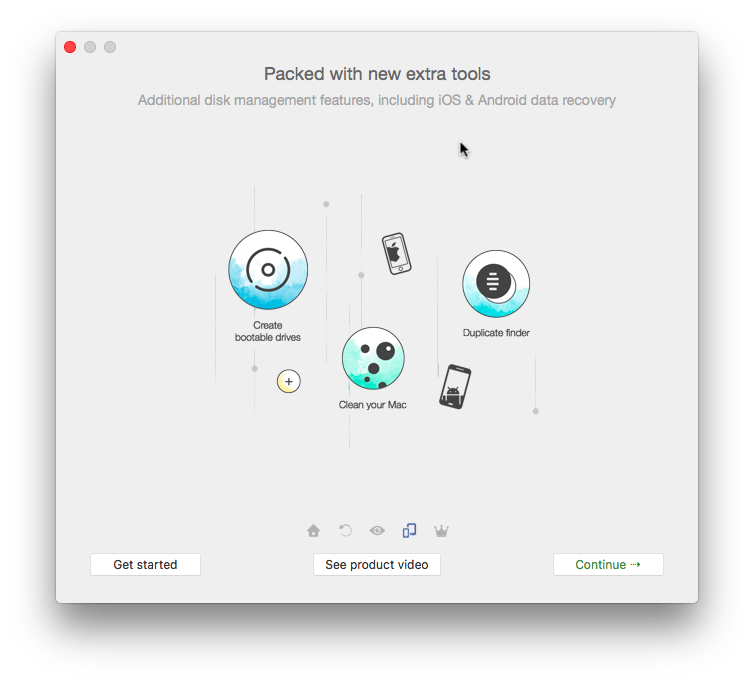 Disk Drill for macOS from Cleverfiles is one of the best data recovery software for macOS we've ever seen. It has one of the best and intuitive User Interfaces and an incredible level of performance. Personally speaking, the program was able to recover almost all types of deleted content from your Mac. It doesn't matter whether you lost a Document, Movie or a Music Track. Disk Drill can take care of all those needs.
Using this Mac data recovery software is equally awesome. You need not to be the topmost expert in techy world to do that. All you need is a functioning mac. Disk Drill is so intuitive that from the point of installation till saving of recovered files, everything happens in a single interface. You don't have to mess with multiple windows or tabs.
In other words, recovering any types of deleted files from Mac is easy if you are using Disk Drill for macOS. It is the same reason why we recommend it as the default method for Mac data recovery, no matter whether you are an expert or not. We'd also say that Cleverfiles has done a pretty good job in designing a simple yet effective data recovery solution for all.
The Bottom Line
So, at the end of the day, Disk Drill offers the easiest method to recover accidentally deleted files on Mac OS X. The method is compatible with almost all the versions of macOS, including macOS High Sierra. So, do let us know what you think about the method and how intuitive it is.