When it comes to conventional building materials, concrete continues to be rated highly by industry experts. It offers a long list of advantages, including cost-efficiency, flexibility, strength, and general availability. Since it is commonly seen being used for both traditional and new-age projects involving transportation tunnels and sidewalks, it continues to be a trusted material. With concrete, it is rated highly as long as it is comprehensively protected with regards to water-related damage. Water can do a number on concrete when it is left unprotected, which is why experts emphasize focusing on curing, production, and placement strategies. 
While it's hard to find a truly waterproof substance, it's still important to go with something that is built to last and is going to minimize the damage as much as possible. 

With construction materials, it's all about going with something watertight. This means water isn't going to pass through the top surface and lead to structural damage. This is why a lot of attention is put towards waterproofing concrete and making sure there is some barrier in place against water seeping through the top surface.  
In general, membranes for concrete tend to be waterproofed as a way to increase the material's overall durability. However, it's important to note additional variables such as punctures, installation hurdles, and defects can still create trouble over time. This is why keeping an eye on the waterproofing process is essential and has to be managed properly. 
The goal of an external membrane waterproofing system is to focus on the top surface and make sure the outer foundation is as leakproof as possible. It's important to note, this can be a challenging process and can also lead to complex repair work later on. The complications arise because the waterproofing system has to be applied to concrete that's found in challenging spots (i.e. underground). Assume there is a concrete structure that is built well into the ground (i.e. parking garage) and most of the membrane has to run along the perimeter wall underground. When this happens, it's essential to prevent leaks by making sure the membrane waterproofing system is securely in place. Otherwise, it is going to become difficult to reach the system later on for repair work. This is why repairing leaks can become a real challenge for professionals, and it becomes difficult to find a good access point during the repair process. Water can come through different types of joints and cracks, depending on how the outer layer of concrete is set up. This is a common issue associated with concrete, especially when there are pipes and protrusions involved. 
If water is allowed to leak through, this can ruin the rest of the setup. As a result, it's important to apply these systems as soon as possible to make sure everything is adequately waterproofed. Of course, with all of the positives, there are certain disadvantages including cost, effort, and the amount of time it takes to repair future issues involving the system.

This is one part of the construction industry that continues to progress with new ideas each year.
Some admixtures help repel water named "hydrophobics," and they do an excellent job of producing results. The idea behind these products is to reduce the surface tension, which makes sure the water droplets simply slide off the top surface rather than seeping through. The admixture is fully tested against water and can be used in various situations both above and underground. It's important to note admixtures aren't always effective and may become useless when the environment is under hydrostatic pressure. This means the water pressure soars past the surface tension, which allows the water droplets to squeeze through.
Water pressure can put a tremendous amount of pressure on the concrete. This happens in certain situations when it comes to water containment tanks, tunnels, and even foundations. As a result, it becomes important to install a proper waterproofing system that can handle this type of pressure without breaking down or welcoming leaks. An injection-based solution is often used in these settings to help repair the concrete and make sure it remains durable. This is why it's better to stick to a quality waterproofing system that will keep the concrete in good shape year-round. 
In recent times, researchers are starting to vouch for crystalline waterproofing systems. These admixtures are all about improving the concrete's texture and general quality by enhancing its top surface. The concrete can handle increased water pressure without letting the moisture seep through various joints and cracks. This leads to a stronger membrane that can withstand water easily.
Crystalline Technology 
As soon as this is applied to concrete, the admixture begins to interact with the water and will ensure everything becomes insoluble. The idea is to create needle-shaped crystals that block the pores and make it near impossible for water to get through. This is why the concrete remains fully protected, and moisture doesn't get through as soon as the water pressure rises.
Over time, this crystalline technology has been noted for being smart concrete because it doesn't get in the way of the actual concrete. Instead, it simply protects the pores and cracks before the water can get through. This makes it easier for the concrete to remain in good shape and not require extensive repairs throughout the year. This increased durability is essential for modern structures and can also lead to the concrete healing itself. Please remember, while the concrete is going to repair itself, this doesn't mean there are structural repairs made to the concrete. The idea is to simply seal up the leak if it does occur on the top surface by increasing the crystallization process. 
These integral crystalline waterproofing solutions are well-appreciated for doing well against hydrostatic pressure and continue to perform well over the long-term. They also offer the self-healing aspect, which is essential when it comes to building a long-term concrete structure that will sustain itself over time. While it does offer multiple positives, the crystalline product doesn't seal permanently. This is why it is better to use this type of product for underground parking garages, tunnels, and foundations because it seals better in those particular settings. Of course, even with other concrete structures, it's all about how well the reinforcements are in place.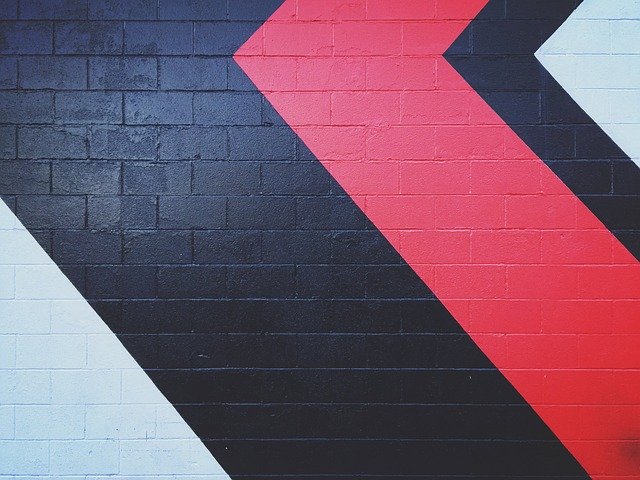 Some of the world's finest construction specialists continue to lean on these waterproofing products because of how effective they are. While there used to be a preference for surface applied membranes in the past, a lot of professionals are now looking at new-age options such as crystalline technology for their structures. This has to do with the results and advancements in the industry based on tangible results. The structures that are using crystalline technology and ageing better and remaining safer throughout the year without wearing down. This alone makes it an essential solution when it comes to waterproofing a concrete-based setup. This admixture does a wonderful job of modern projects and continues to remain in demand. This increased durability is a must because it reduces the stress that is put on the concrete. Plus, it is also cost-efficient as minimal repair work is required at various points during the year, ensuring it remains a good investment over time. 
The innovative technology that is made available to construction experts has shown the value of crystalline waterproofing products. These products do an amazing job of handling control joints and general joints, which makes it easier to waterproof any type of concrete structure without missing a beat. It also makes it easier on the construction team while they are racing through a new project. The seamlessness of the admixture is what makes it a no-brainer and helps reduce labour costs over the long haul.