ising has experienced a lot of major milestones – think about the emergence of the printing press in the 1440s or the huge impact of television. Since its very first beginnings advertising has constantly had to adapt and change to suit new mediums and an increasingly savvy audience.
But there was one medium here. It has had a bigger impact on advertising than anything before it – the World Wide Web. The internet has revolutionized advertising in the most astonishing way. It has not only changed the way ads are broadcasting8, but it has changed the way consumers act towards them.
These days the impact of Internet advertisements is bigger than ever. We only have to look at the rise of apps that stop ads from showing up, and the emergence of pay-to-stream platforms like Netflix.
The Era of YouTube and Instagram
Now, it's obvious, that 2018 is the year of YouTube and Instagram. Now we can watch the increased usage of videos. Brands are heavily investing in Video Marketing, as now video content is the easiest and the most convenient way people perceive information.


Instagram stories are the main place of concentration of creativity and innovation. It is the first social-networking site with such a rapid growth of popularity. Facebook and Snapchat tried to reach that summit for years until they have become known worldwide. But, anyway, 2018 – is Instagram's finest hour, so this is the place where your investment should be.
Content Continues to Rule
10 years earlier it was a wonder to hear that a brand that produces shaving accessories has its own podcast. It is no longer puzzling for anyone. What is more, such companies can enjoy up to million readers every month. It becomes obvious that content is a key element of marketing. Companies that have achieved the greatest success in the past few years have always put content first in their strategy. Brands refuse direct advertising, they are increasingly using content, not to sell, but to tell stories.
Almost 70% of executives this year are going to spend more on marketing technologies than in 2017. It is quite understandable as with their help, they can conduct in-depth analysis and determine the most effective tactics for business, discover new opportunities and automate tasks.
More and more companies create their own online blogs to monitor advertising content. News about achievements, inspiring stories of customers, the current trends of the professional field cultivate trust and respect for the brand, allowing people to exchange opinions in comments and forums.
In 2018, these tools are what will help brands achieve excellent results. Of course, this will require investment, innovation, trial and fail, but it will definitely be worth it.
Targeting for Generation Z
For the past few years, marketers have been racking their brains over how to attract millenials. But… Why do they do that, if there are nearly 2 billion representatives of the generation Z, who hover on the Internet for quite a long time every day and who are much easier to attract. Generation Z is the main target of companies in 2018. Brands have already started adjusting to the needs of the younger generation, whether they realize it or not. For example, 63% of representatives of generation Z prefer to see in advertising real people, instead of celebrities. That is one of the main reasons why we stop recognizing familiar faces on the billboards and Internet ads.
Transparency in Every Thought
Transparency is what has recently become a mandatory branding item. That means that today you have to try being more open and restraint from concealing something. Another one tendency in marketing is forming of brand's voice and identity, and according to recent surveys, consumers like it, but only if their position is authentic. The most common behavior that customers expect from brands in social-networking sites is honest, trustworthy, friendly, out-going and useful.
2018 will be the year of more personalized communications and recommendations. Suggestions will be made based on what you prefer the most and you can choose what you would like to receive the most from your publisher or advertiser. The leading role of English in world marketing will decrease. Advertising in native languages is more cost effective and drives more engagement on Social Media.
AI in Marketing

Artificial intelligence is a thing that you will come across more often. Rapid innovation has expanded accessibility as marketers are realizing that they need AI to meet consumer demands for personalized, real-time experiences. AI tools help to analyze consumer behavior. Then the bots make decisions depending on the specified tasks. They can take on some of the functions, freeing the staff time to solve problems where human interaction cannot be avoided.
Google Assistant, Siri, Contana and Alexa offer the convenience of hands free internet search. And the world is taking advantage of it. For businesses it is a goldmine of opportunity to generate highly targeted leads and skyrocket conversation rates.
Chatbot implementation
No matter the size of the company, businesses are tapping into Chatbot game and no wonder. This allows companies to automate things like customer support inquiries, restaurant order procession, hotel room reservation or anything in between, really. To top it all off, you don't have to be a developer to make a chatbot yourself. For example, SendPulse, a marketing automation platform, offers all the messenger chatbot features for free. Once your chatbot is ready you can add a signup widget to your site and strike up a conversation with your customer whenever it is required — a chatbot doesn't need a vacation and that's the beauty of it.
Live Broadcasting
Live broadcasting is becoming an important part of organization's social media strategy. When they go live, their followers automatically get a notification. It allows them to broadcast live to followers while also interacting with them in real time. Followers can ask questions or make comments in real time, emphasizing accountability and genuine two-way communication.
Influencing Marketing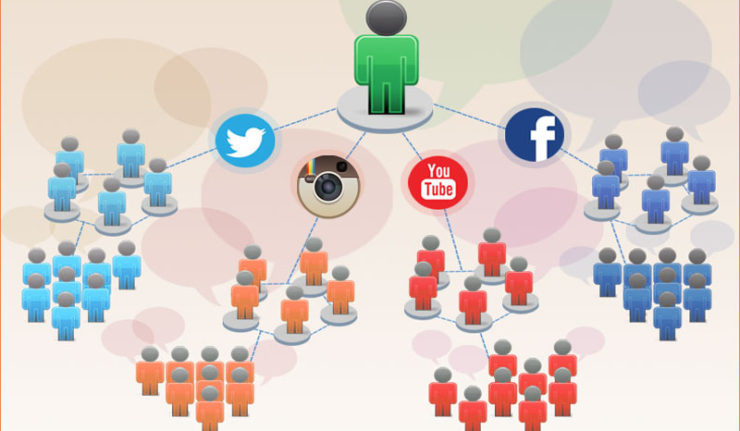 Watching your favorite channels on YouTube, you have probably noticed the amount of advertisement that has smoothly sneaked into that Internet space. They are bloggers who promote products or services in personal profiles on different platforms. This is a legitimate marketing strategy; they have a direct, personal connection with their audience; their recommendations are similar to the advice of a friend to buy a certain thing. That is a bright example of influencer marketing, which is now a mainstream. It is real, fashionable, a valuable means for businesses to distribute their content and spread their awareness. And one of the main marketing and branding trends of 2018.
As we shift into the increasingly digital world of branding, we are seeing major changes in branding visually, functionally and strategically. Take a look at what is to come for branding in 2018.
Branding Trends 2018
Simplicity


This trend is all-encompassing; from logo design and graphics, to packaging and overall customer experience. More and more brands are looking towards subtraction rather than addition to add value. Today's chaotic, technologically-driven lifestyle calls for easy-to-find packaging with clear messaging to help consumers find relief from busy shelves and clutter-commerce. Quite noticeable is the tendency of the transition from original logos with catchy and harmonious signs, to simple custom and sometimes conservative lettering. In fact, this is a transition from individuality to classical forms and a complete loss of self-expression, when brands that are likely to be super experts and opinion leaders in the field, focus on content and expertise. They show the real essence of the brand and the fact that it is valuable. They do it not at the expense of not a visual image, but other methods of branding.
Ultra Violet
Every year, Pantone chooses a color to represent the cultural climate of the coming year. Ultra Violet (18-3838), a "dramatically provocative and thoughtful" shade of purple, was attributed to 2018. It is intended to inspire an inventive and imaginative year. The color is already lighting the path for new branding and design trends.
Logo Trends 2018
In an age where so much can be delivered remotely or digitally, design is becoming especially important to real-world experiences. Customer journeys and experiential thinking help to differentiate brands in the physical space. So let's have a look at trends in design of logotypes in 2018.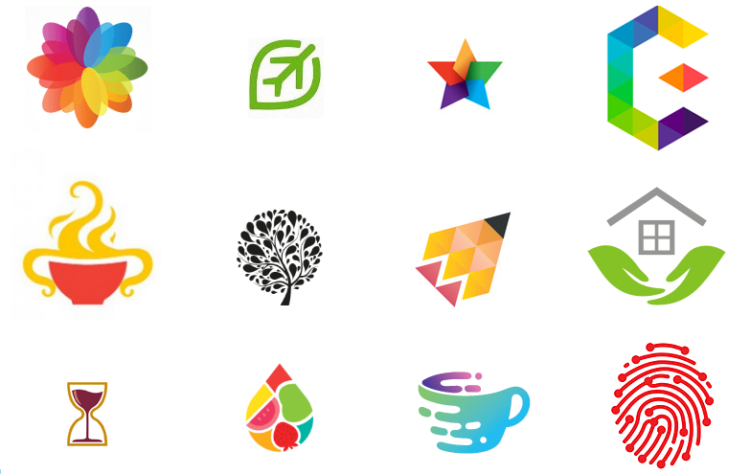 Color squares. The heart of the trends, which will be relevant in 2018, is colorful planes of strange shapes in combination with unusual color schemes.
Superposition. The imposition of wards and logos on illustrations, photographs is another one trend for the next few years.
Geometrical puzzles. A common technique is forming from simple geometric shapes a puzzle from logos mark.
Smart heritage. It is now popular to bind to the roots of the brand, reflecting all the value of its heritage.
Destroyed letters. Using the example of Graphcore's branding, you can see how cognitive performance works in the geometry of the font.
Futuristic classicism. Generation of graphics from different styles and concepts. And even better from generally incompatible things.
Consequently, following branding trends is a must for every business that wants to survive in this new cut-throat competitive environment so they can effectively cater to their ever-changing customer needs. Internet marketing is developing with a crazy speed and it might be hard to keep up with it for everyone. However, it is to a road to nowhere unless you have a strategy and a deep analysis of your business