Over the last few years, we have seen how important Server Virtualization has become as everyone company is now interested in investing in these Virtualization Tools so that they can improve their overall productivity and efficiency with the help of these virtual servers. 

One of the best and effective services that you can use when it comes to VDS or VPS hosting along with virtual server rentals is king-servers.com. An inexpensive virtual server rental service that is available in The USA, Russia, and the Netherlands. With this amazing service provider, you get 100% uptime along with DDoS protection and 24/7 customer support so that you do not face any problem while using the service. Along with that you also get the deployment time of approximately 1 hour in addition to SLA and Server monitoring. This service starts at 2.50 $ per month. 
King-Server Is A Premium And Affordable Service That Is Just Perfect For:
Marketing and Advertisement technology 
You can play online games 
This service is also compatible with SaaS and Big Data. 
A perfect option for Startups as they can use this for testing and development. 
There are endless possibilities where you can use this amazing service. 
What Are The Benefits Of Using King-Servers?
1. User-Friendly Control Panel
The simple and user-friendly control panel that you get with King-servers allows you to manage and customize your hosting service efficiently. That way you can manage and change the setting in a matter of minutes. 
2. Simple Scaling 
You also get the option of changing the virtual configuration according to your requirements. You can increase or decrease the performance with the help of the easy interface that you get with king-Servers. 
3. High-level Of Protection 
As you get an independent virtual environment you can keep yourself safe from hacking and other online threats. This allows you to keep your web projects safe and secure all the time.  
4. Highly Stable And Reliable
All the servers are tested and are known for their stability and reliability. As you get hardware and software from reliable brands you can easily rely on their service. 
5. 24/7 Customer Support 
Customer support is a vital factor when it comes to online services which is why as you get 24/7 customer service with King-Servers you can easily and effectively resolve any issue that you might have to face. 
6. Promo Codes And Discounts 
As you get this service for a longer period of time you get additional discounts and offers to make your deal more affordable. Along with you will also get additional gifts as you get shared hosting services. 

Besides These Benefits You Also Get Some Other Attractive Features With This Amazing Service:
You get a 100% guarantee of network performance
You also get password protection 
Avail unlimited bandwidth and MySQL database
Compatible with Ubuntu and Linux
Why You Need Virtual Servers?
With the help of these virtual servers, you can improve the functionality of your online systems and customize them according to your requirements effectively. 

The overall stability and reliability of your network are also improved significantly. 

Since you get SSL protection you can expect high levels of security and protection from online threats and hacking

All this also effective the manufacturability as you can adjust and change several options that you get with this service.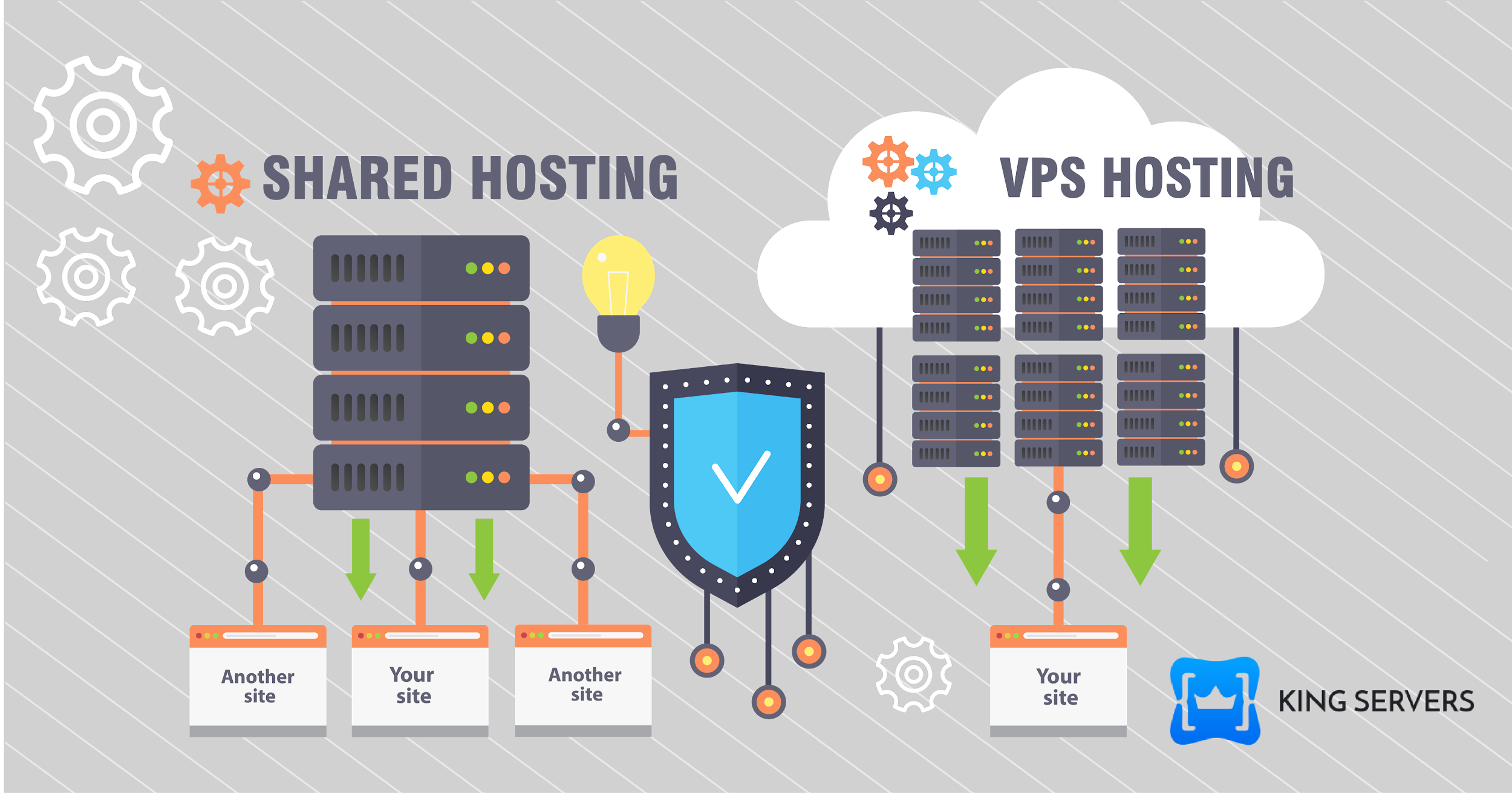 On The Other Hand, There Are Some Disadvantages To It As Well:
The overall cost, when compared with other web hosting options, is much higher. 

You also need a full-time programming professional that can handle all your databases. 
Keeping in mind all this you can say that choosing King-Server is the best option considering the fact that you get some of the excellent and practical features that will allow you to improve the productivity of your work efficiently. 
Final Verdict
Lastly, I would recommend all the readers to try King Servers when it comes to VDS or VPS hosting as you get minimal installation time along with a high-speed connection and customizable options making it absolutely perfect for every business or individual. Besides all this, you can also test their service for free so that you see for yourself how effective their services are.