As a business owner you should hopefully be familiar with the International Organization for Standardization (ISO).
The ISO is simply an international body that is comprised of representatives from a variety of different national standards organizations. Together, they promote standards in the commercial, proprietary, and industrial sectors.
There are also an extremely large number of ISO standards that are in place: over 22,000 to be exact.
Complying with just one of those standards alone can be a difficult and rather complicated task, not to mention sometimes expensive.
For this reason, you might ask why it's even necessary to comply with ISO standards, but as Reciprocity Labs discusses in detail, the truth is being ISO certified looks very good for your business. And if your competitors are ISO certified but your business is not, it can be easy to lose money.
At the very least, you need to be aware of the most popular and important ISO standards that are currently in place so your business will be able to follow them.
Here are the top five most popular and important ISO standards currently in place: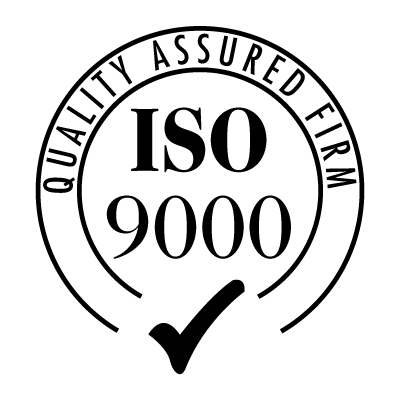 ISO 9000 
The ISO 9000 standards have been in place all the way back since 1987 (and on average are updated every seven years or so, with the last update in 2015). There are fourteen standards in all, but ISO 9001 in particular is the only one your business can be officially certified to.
ISO 9001 details how to create a QMS (Quality Management System) in your business in order to produce quality products and services for your customers. It specifically focus on how you can continually improve throughout your organization. Currently, businesses in any industry or sector can be certified with the ISO 9001 standard, and over a million certifications have been given out.

ISO 22000 
The ISO 22000 standards are focused on how to develop and implement a food safety management system, If your business is in the food industry, this is definitely a standard that you will want to get certified for.
ISO 22001 specifically focuses on food and beverages, while ISO 22002 focuses on food manufacturing. Food transportation services, restaurants, caterers, and food manufacturing businesses will definitely want to get certified with the ISO 2200 standards. So far, over twenty six thousand certifications have been given out.

ISO 26000 
ISO 26000 is a fairly recent standard that was released in 2010. While it cannot be certified to (at least not yet), it still provides very important guidelines how to ensure that your business operates in a manner that is socially responsible.
To be more specific, the ISO 26000 defines exactly what social responsibility is and then outline a methodology that your business can take to be socially responsible. Again, it cannot currently be certified to, but it is definitely a standard that is worth following nonetheless.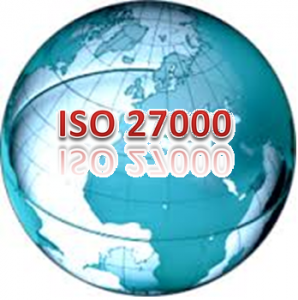 ISO 27000 
The ISO 2700 standards, developed in 2005, focus on how you can protect your business assets and improve business security.
The most popular standard in this family is the ISO 27001, which currently has over twenty two thousand certifications and is a broad standard detailing how your business can put a management system in place.
ISO 31000 
Another fairly recent standard, ISO 31000 was released in 2009. This standard outline a program to manage and reduce risk in your company effectively. As a result, this standard practically eliminates the necessity for having other risk based standards from other companies.
With this standard in place, your business will be able to better identity any risk before it occurs, and then properly allocate sufficient resources to mitigate that risk. Since risk management should be a top concern for any company, this is another important standard to follow.

The Most Popular ISO Standards 
Obviously there are many, many more ISO standards currently in place. In fact, there are standards in place for literally every business sector. There are even ISO standards for non-business sectors.
But as was mentioned in the introduction, it looks very good for your business to be ISO certified, and it gives you a big advantage in the eyes of customers if the primary competing businesses are not certified.
It's also important to keep an eye out for updates, because the standards are constantly being changed in order to account for government laws and regulations, social attitudes, and technology.