What is Magento?
Magento is a cloud-based e-commerce platform that was created from an open-source ecosystem. This gives the system flexibility, scalability, and adaptability. You will be able to have your customers purchase your products in-store or online and have the product shipped directly to them, which is increasingly important in today's market. One of the biggest benefits of using Magento is the customizability options. By using Magento you can provide your customers with a unique and engaging shopping experience.
You may not have heard of Magento before now, so here is a bit more information on the success that you can be a part of. More than 300,000 developers and merchants have already chosen Magento as their e-commerce platform, netting more than $155 Billion of digital commerce this year alone. Not only that, Magento Merchants have seen 82% faster growth in their sales.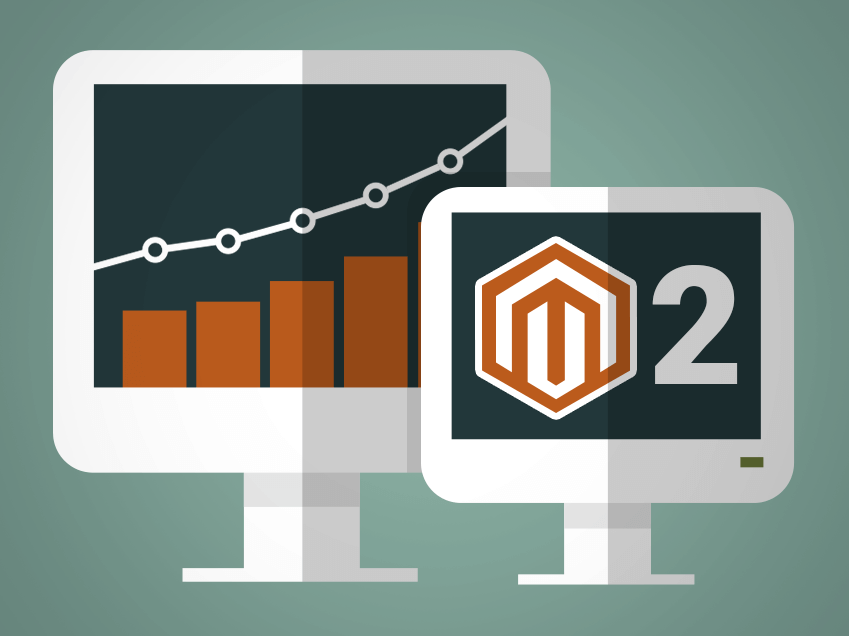 Magento has been used by many different large companies, including Nike, Rosetta Stone, and Vizio. I don't know about you, but that sounds like something for me.
One of the best things about Magento is that it is search engine friendly. That means that a google search can help to direct customers to your online store.
Is Magento for you?
So you are wanting to sell your products or services online and you have no idea where to begin. You look up some information on Google and YouTube, but you just don't know what options are the best. There is an overabundance of information on the internet, so finding what is right for you can be difficult at times. So let's talk about the benefits
This e-commerce solution will allow you to create an online store for your website, allowing customers to purchase your goods or services. This helps to drive business growth. On top of this, the customization really helps to make your online store look unique. You can customize how the listings are viewed, customize your sorting options for your listings, set up a way for your customers to track the products that they have viewed recently, set up community polls and newsletters, add tags to your products for refined searches, and much more.
By using Magento, your customers will even be able to create wish lists to save the products to purchase later.

As for products themselves, you can add different attributes to each product, such as dimensions, weight, and color so that the customers know exactly what they are purchasing. You can also upsale different products, set your store up to show products that are related to each other, and you can even sale items together in a group in a single listing. This is a great option for increasing your e-commerce revenue.
You can even add configurable products to your Magento store. This means you can sell items that come in different variations, such as clothing. You can have it set up so that a customer can click a drop-down menu to select different options, such as sizes, colors, and designs. You can even setup add-on options for things like computer systems or furniture allowing the customer to customize their order. A great option to put in here would be a warranty for the product that your customer is purchasing if you have one available to list.
As is to be expected with e-commerce stores, shipping and taxes will be estimated for the customer upon purchasing their desired product. You can even provide your customers with discount codes that they can use in Magento's secure checkout.

Adobe's Acquisition of Magento.
Adobe has recently acquired Magento for a whopping $1.68 billion. With this acquisition, Magento is thought that it may finally overcome the e-commerce of IBM, Shopify, Salesforce, and Oracle, all long-time competitors. This acquisition doesn't bode well for the competitors. Shopify, for example, took a 5% hit to its stock prices simply as a result of the announcement of the planned acquisition.
This doesn't only apply to physical goods, either. You can also sell digital content, such as software, movies, music, and video game content.
In addition to all of this, you can set up discounts on your site for wholesale customers. For example, Magento will allow you to set your store up so that customers that purchase in larger quantities can receive a larger discount, promoting even more business growth. A great example of this is clothing. You can set it up so that a t-shirt is a set price, however, they can save a percentage by purchasing ten at a time or an even greater percentage by purchasing twenty at a time.

The Future of Magento
Adobe, as a company, seems very keen on providing their customers with an exceptional experience. It makes sense, then, that they will want to do the same thing with Magento. Adobe seems focused on working with their customers and developers in order to overcome their competitors and provide you and your customers with an exceptional and user-friendly experience.
There are three purchase options available for you to choose from, ranging from the more expensive Enterprise Edition down to the free Community Edition. If you are just getting started in e-commerce, I would recommend the Magento Go option, as it is a hosted e-commerce option for small businesses. This still provides you with the ability to customize your online store design and add extensions to increase functionality.
Another thing to consider is that Adobe's competitors are really going to be pushing innovation in order to try to stay in the lead positions of e-commerce. Knowing that it is also very likely that Adobe will innovate Magento even further. Things are looking up for the e-commerce world.
If you want to create a new online store or pick a better option then what you are using, I highly recommend giving Magento a chance.