Users are more wary of Google than at any time in the past.  The compilation of data for every user combined with the way they sell that data has privacy-conscious consumers looking for better alternatives.
There are private search engines that do not save users' data.  Others give users the right to opt-out of having their data stored.  A significant number of search engines use the information provided by the larger engines.  This results in consumers being able to access the same results while protecting their private information.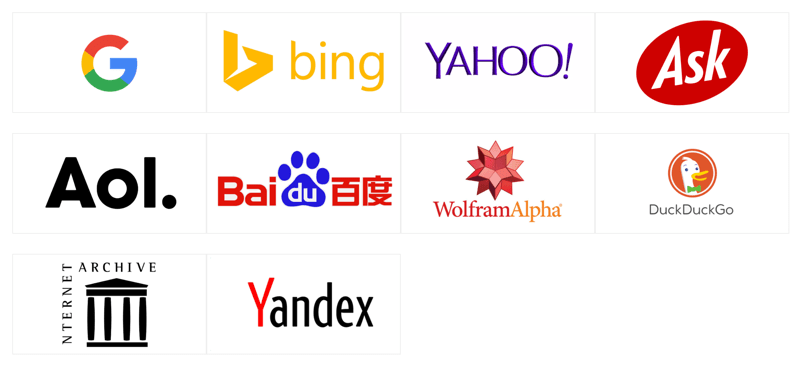 Search Engines Widely Accepted to be better than Google:
Yandex—widely known as the most popular search engine in Russia, Yandex is gaining popularity across the globe.  Yandex recently launched a new algorithm that arguably produces more concise results than Google.  
Hot.com—a search engine specializing in only risqué content meant for adults only. 

Hot.com

's privacy policy allows you to opt-out of sharing personal data.  Google does not provide the option for consumers to decline sharing basic personal information.  The specificity of risqué content means faster and more concise results.  

Wolfram|Alpha—offers a different take on the standard search engine. 

Wolfram Alpha

answers a query directly instead of pulling up a list of webpages.  This is accomplished by using curated data from thousands of sources to compute the best answer to your query.  It offers a terrific time-saving advantage over engines like Google when searching for a fast and direct answer to a specific question.
DuckDuckGo—this search engine is founded on the simplicity of its privacy policy.  It does not collect or share data under any circumstances. DuckDuckGo uses a variety of resources, including major search engines, to provide the best search results possible.  The search engine does not log or store IP addresses making it impossible to trace a search. 
HotBot—a search engine combined with a blog covering all manner of online privacy issues and resources.  HotBot is a refreshingly clean interface not cluttered with targeted advertising. This makes it easier to focus on the results of your search minus the work and distraction of ads. 
Ecosia—a search engine that gives back to the environment.  Based in Germany,

Ecosia

gives back 80% of its profits to reforestation efforts.  This is a large draw for environmentally conscious users. ` Ecosia also offers a "how many trees are being planted" counter on its homepage.  This offers instant gratification for users who want to feel they are doing some small part to help the environment.  

BoardReader—offering results strictly from message boards, forums, and Reddit. 

BoardReader

makes it easy to find relevant conversations taking place across the internet.  The specific niche allows for quick results that you can sort in a variety of different ways. BoardReader will not replace a search engine but it makes a good addition to find what people are saying about any given topic.  


More and more users are taking back their rights to their personal data.  With privates search engines they can then share or not share information as they deem appropriate.  With the larger search engines, that is not an option as the data collected on each user is the "payment" for services rendered.  
Private search engines are also acknowledging the different ways that people use the internet.  Adaptations to enhance the experience of exploring the internet are drawing scores of people to smaller, private engines.  Instead of a large one-size-fits-all approach, many are catering to the specific needs of users. Consumers are finding value in customizing their internet search experience without feeding big data.