If you've been paying attention to the e-commerce world for any length of time, you've probably noticed two things: the industry is constantly growing, and it's continuously changing. Smart retailers and the companies that serve them continue to create innovative new ways to reach their customers and provide them with incredible service. Unfortunately, there's no crystal ball for us to consult when projecting the future of e-commerce and its largest player, Amazon. But, here's a few safe bets as we look towards what's next in the field.
The Expansion of Lightning Fast Delivery Options
It wasn't that long ago that Amazon came along and made rush delivery a standard level of service. Today, Amazon continues to push the envelope with the expansion of one day and same day delivery services. Before long these are services that consumers will expect in every city in the country.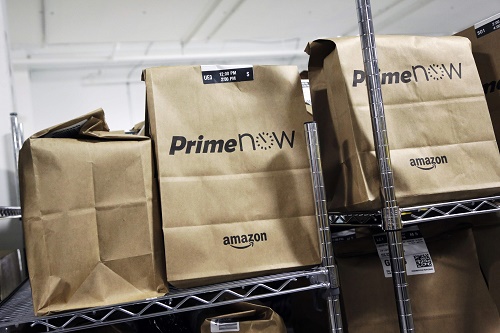 Amazon's Continued Distribution Growth
To keep up with demand for lightning fast service while maintaining their margins, Amazon will continue to grow its shipping and distribution networks. If you're an Amazon Prime member, you've probably already noticed a few of your items being delivered directly by Amazon, as opposed to the delivery workers you're used to seeing.
The Continued Decline of Traditional Retail
Brick and mortar retailers have been closing stores at a breakneck pace. As more and more American's conduct their shopping online, traditional retailers can either adapt or get left behind. Many keystone retailers like Macy's and Sears are closing stores to focus on growing their piece of the e-commerce pie.
Personalization
For every e-commerce business in the world, many are choosing to work alongside Amazon rather than competing against this giant. But, one area where other retailers can compete is personalization. Expect to see more brands and retailers rewarding their savvy customers with exclusive experiences like pop-up shops and location specific giveaways.
Omni channel Becomes Omnipresent
As retailers continue to try and meet their customers on their terms, we're going to finally see omnichannel retail become the norm for all retailers instead of a savvy few. Expect to see more and more retail experiences beginning on one channel only to end up on another.

More Growth
Companies are already adapting their efforts to focus more heavily on their e-commerce operations. Meanwhile, e-commerce still only accounts for about 10% of retail shopping. Consider what that says about where our consumption habits are trending towards.