OnDemandKorea (ODK) is an online streaming platform that offers access to popular Korean movies, dramas, and variety shows.
With ODK, users can easily watch their favorite TV shows wherever they are in the world on any internet-enabled device such as a desktop, mobile, tablet, or smart TV for no additional cost.
It allows users to watch the latest episodes of their favorite shows as it airs in Korea with subtitles in several languages including English, French, and German.
With its library of more than 3000 titles from major broadcasters such as KBS2TV, MBC, SBSTV, and other provider-owned channels; ODK is a one-stop destination for all your South Korean entertainment needs.

But what if you are looking for alternative platforms to watch Asian dramas and movies? With a variety of streaming services available, finding the best service that can fill in for ODK might be quite a daunting task.
To make things easier for you, we have put together a list of 16 top streaming platforms similar to OnDemandKorea which are reliable and provide various genres of shows ranging from romance dramas, and sports drama right through to crime documentaries with subtitles in multiple languages or dubs usually available.
Best 16 Alternatives to OnDemandKorea In 2023
Viki

Viki is an Asian entertainment platform that allows users to explore and watch their favorite shows from languages like Korean, Chinese, Taiwanese, Japanese, and so forth with subtitles in over 150 languages including English and French.
With a library of more than 12000 TV series across multiple genres; Viki allows its users to purchase extra episodes, shows, and movies with their exclusive rewards program.
Kissmovies

KissMovies is an online platform where you can watch movies without leaving your home! It's like having a cinema right on your computer or phone.
You can choose from a wide variety of movies, including action, comedy, romance, and even animated films. It's a great way to relax and enjoy your favorite movies with friends and family.
Bflix

If you enjoy watching movies with friends and family, BFlix has got you covered. The platform provides options for creating watch parties or joining existing ones.
You can invite your loved ones to watch movies together, chat about the films, and share the excitement of a cinematic experience.
Seesantv

Seesantv is a popular streaming platform in Thailand that allows people to watch their favorite TV shows and movies online.
It offers a wide variety of content, including dramas, comedies, and action-packed films. With Seesantv, you can enjoy your favorite programs anytime and anywhere as long as you have an internet connection. It's like having a TV in your pocket!
AnimeTv

If you love Anime then look no further than AnimeTv offers you a wide range of anime series from Asia ranging from Fantasy, Science fiction and the horror genre in English subtitles. It is a free streaming service that lets its hardcore fan share rated content legally without having to jump through hoops.
It is available on all major devices like smartphones, tablets and gaming consoles.
Dramago

Dramago provides Asian dramas and movies across multiple genres such as horror, romance fantasy, etc in various languages including English subtitles making the streaming service a great resource for international fans who are looking to quench their thirst with the latest releases of their favorite shows out of the Asia market.
It is available to access on most internet-enabled devices with a free account signup.
KissAsian

KissAsian is another great platform for users who are looking for drama and movie genres outside or within Asia.
It provides a wide range of the latest releases in English subtitles as well as dubs from Asian content producers including South Korean, Chinese, and Japanese markets.
On top of that, it offers HD streaming quality with a wide selection of movies and dramas across multiple genres.
Amazon Prime Video

If you are looking for a broad range type entertainment then look no further than Amazon's video streaming service which provides access to a large library that stretches from blockbuster movies to series, tv shows, documentaries and anime in dubbed English audio as well genuine language subtitles.
Amazon Prime Video also allows users to purchase or rent paid content with quick download speed enabling them to watch movies immediately without any interruption.
DramaCool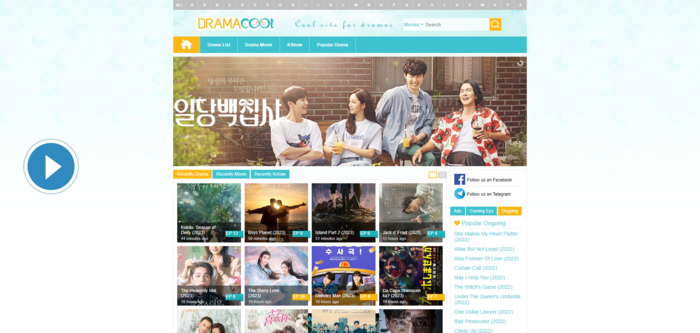 DramaCool is an application-based streaming platform that allows customers of all ages to access the latest Asian dramas based on their preference for English subtitles.
It not just limits Chinese and Taiwanese content but also provides you access to South Korean, Thai and Japanese markets.
Furthermore, it has a listing of the most top-rated dramas alongside some underrated series from East Asian makers to deliver its audience a wide range of selection options in terms of genres available
DramaBeans

Dramabeans is a free streaming service that provides users access to over month 3000 worth of content ranging from Movies to dramas tied up with JPYTV, KBS2 and Oksusu in English subtitles.
It not just allows you to access the latest episodes but also offers reviews, a short synopsis of the episode; rating etcetera making it easier for its users to decide upon which show they should watch next
MyAsianTV

MyAsianTV provides an extensive library of top Asian series and movies across multiple genres in English subtitles or dubs making it convenient for an international audience who prefers to watch their favorite content in the language they understand.
In addition, this platform also offers live streaming of shows currently running in the South Korean market with bonus features such as synopses, reviews etcetera which makes it a great destination for all your entertainment needs under one roof.
DramaDay

Drama Day is an online streaming platform that provides South Korean series and movies for free in English subtitles.
It regularly updates its library with the latest content from broadcasters such as SBS and KAKAO TV – both from Korea enabling its users to follow dramas of their choice conveniently without missing a single episode or movie scene.
ViewAsian

ViewAsian is a paid streaming service that delivers user access to millions of more than 1000+ East Asian content provided with English subtitles making it convenient for the international fan base.
What's interesting, is they also provide both dubbed and original audio depending on your preference giving its viewers options and enabling them to choose accordingly without any redundancies or interruption.
Netflix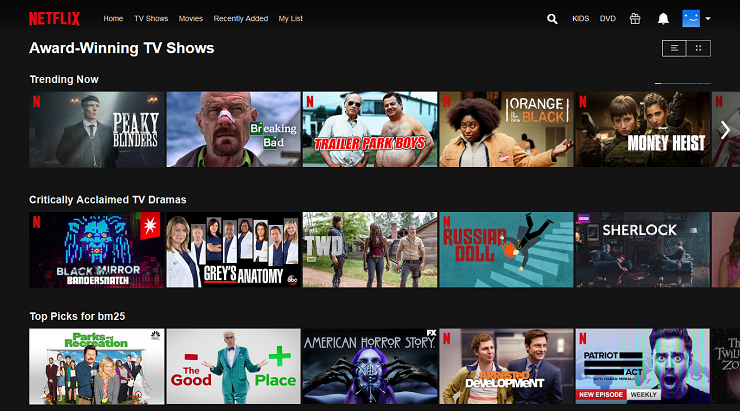 Netflix provides a versatile range of Asian library ranging from Japanese to Korean and Chinese content with multiple selections in terms of genre; subtitles both English dubs for shows making it a great destination for fans who are looking forward to enjoying some offbeat experiences especially those available outside their country market
KissTVShow

KissTVShow is an online streaming platform that provides South Korean content ranging from shows to movies with subtitles in multiple languages.
Although the website doesn't host original content per se, it collects titles from numerous sources including Viki for its viewers who are looking for unique and exclusive titles not available on another platform.
KShow123

KShow123 is a great destination if you want to access a library of top-rated drama series, movies, and variety shows from the South Korean market in English dub or subtitle.
It not just updates its database regularly but also offers multiple ways for users to access their favorite titles with fast streaming quality without any additional cost
What is OnDemandKorea?
OnDemandKorea (ODK) is an online streaming service with subscriber-based memberships that offers access to more than 3000 titles of current broadcasting shows, movies, and a variety of releases on any subscribed device across multiple devices in the form of HD picture quality
Subsequently they also host their exclusive content such as original shows as well as comedy shorts for both its reduced price and non-subscription users.
OnDemandKorea Not Working? Explained:
There can be several reasons why the ODK platform isn't working correctly or is down completely, some of them being: your device does not have the latest version installed, server issues on their end due to connection errors, slower internet speed, etc.
However, in such cases, you may try installing third-party ODK and replacing your current version for better performance. Another way is to check their official website or forums for technical assistance.
Conclusion:
As we have seen above there are plenty of options for users looking for alternatives when it comes to streaming services for watching Asian dramas and movies.
Each of the listed platforms provides a variety of content ranging from the latest releases; documentaries to web shows in different language subtitles or dubs making it easier for viewers to identify their favorite show based on their preference.
Ultimately, now you have enough options that can easily fill in ODK's shoes while you find out if there is a way around getting on streaming services back up and running once again.
OnDemandKorea FAQs:
1. Is OnDemand Korea available worldwide?
Yes, OnDemandKorea is a global streaming service that can be used in any part of the world with no extra cost involved after the initial subscription.
2. Does OnDemandKorea provide exclusive content?
Yes, they do host original dramas, movies, and other exclusive content apart from the various titles provided on the platform in addition to their network of broadcasters such as KBS2TV, MBC etcetera.
3. Are there any additional fees involved for using the OnDemandKorea platform?
No, OnDemandKorea does not require any additional fees once you subscribe to the service. You can stream content for no extra cost by using your plan purchase subscription.
4. Can I watch shows without a subscription?
Yes, you can watch non-subscription titles available from broadcasters such as MBC with English subtitles at no extra cost after registering on their website or downloading their official application.
5. Which devices is OnDemandKorea compatible with?
OnDemandKorea is available on various Smart TV, and mobile devices such as iPhone and Android phones, and gaming consoles. Depending upon your preference you can access it across multiple platforms of your choice.