Medical monitors aren't just for doctors' offices. For several years, consumers have been using wearable technology to keep tabs on their heart rate, monitor fitness activity, and even evaluate posture.
But what about breathing? When it comes to maintaining a healthy lifestyle and even monitoring certain conditions, it's become more important to know what's going on with the rest of the body – such as the lungs and nasal passages.
Fortunately, a new wave of wearable tech is available to monitor breathing and help improve respiratory health.
Wearable Breathing Tech Made Just for Children
Children are particularly vulnerable to asthma and other pulmonary conditions, and the treatments for these can be difficult to tolerate for little ones. Researchers at the University of California, Irvine have developed a wearable respiration monitor for children using a popular children's toy.

The disposable respiration sensor is inserted into Shrinky Dinks, which are thin plastic sheets that children can paint or draw on before they are shrunk with heat. The sensors, combined with the Shrinky Dinks, are turned into Band-Aid-like devices that are placed on two positions on the body.
These sensors can monitor respiration and warn of an oncoming asthma attack. They also give healthcare providers a snapshot of the child's respiratory health, which is data that can be used for diagnosis and treatment.
Tracking Stopped Breathing and Sleep Apnea
Millions of Americans and an estimated 1 billion people worldwide suffer from a condition called sleep apnea. What's astonishing as that as many as 80% have no idea that they stop breathing repeatedly during the night, a condition that is linked to other issues such as high blood pressure, irregular heartbeat, depression, type 2 diabetes, stroke, and heart attack.
When you have sleep apnea, there is a brief lapse in airflow (sometimes 10-30 seconds in duration) that can not only disrupt your sleep but deprive your body's cells of the oxygen they need to continue functioning properly.
But, how do you know if your body is getting a constant supply of oxygen when you're sleeping? One of the best ways to measure is by tracking stopped breathing events during sleep according to Beddr, a manufacturer of wearable sleep analysis devices.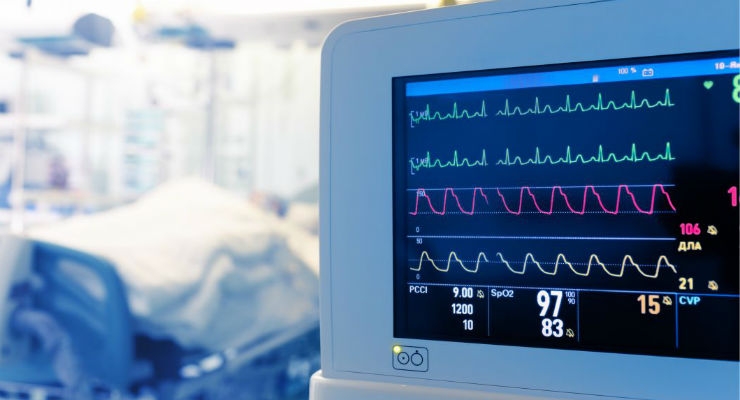 3M to Monitor Breathing Health
Another roughly 24 million Americans deal with asthma, and approximately 50 million have nasal allergies. With an increasing number of people requiring respiratory relief, 3M is launching a new respiratory tracker on IndieGoGo that tracks respiration and sends data to a companion app.
The tracker clips to a bra or waistband and tracks a user's "normal breathing" and allows the user to input symptoms such as shortness of breath, fatigue, coughing, wheezing, fast heart rate, anxiety, and watery eyes. The app will also warn the user of potential triggers such as pollen in the air or an approaching storm.
We may not stop to think about our breathing during the day, but it can become a source of serious physical and emotional issues when something goes wrong. If you notice problems with your breathing or have concerns about someone you love, speak with a board-certified doctor or sleep specialist that is well-versed in respiratory or sleep disorders.
There are many different treatments available for these conditions that can help you live a long and productive life. A wearable device for breathing monitoring is something you may want to investigate as part of identifying the issue or as a way to keep track of normal respiration.