Metal stamping technologies continue to mature and advance – as they have done in the past. However, these days, it occurs much faster, and new technology is more complex as well. 
One good example is hot forming. It is a widespread practice today to form certain auto components at high temperatures (around 900 degrees C) out of boron steel sheet metal in a die that quenches and forms the stamping simultaneously – basically heat-treating the formed part inside the die. 

Compared to the traditional deep-drawing process, hot forming is quite different. A blank holder is not used. Special clamping units are instead installed to hold in place the part material and to prevent wrinkles from forming. Often cooling lines need to be located close to the surface of the die for facilitating the quenching process. That makes it necessary to use special die steels that have high strength and high heat-transfer rates. Strong ejector systems must also be designed and constructed to facilitate the removal of parts. Those are just a couple of the crucial features that need to be addressed when hot-forming dies are being designed and built. Hot forming is really an incredible achievement when you consider that most tool and die manufacturers and die engineers were never trained in the technology. 
Steel technology advancements have produced a new set of high-tensile-strength materials that are called advanced high-strength steel (AHSS).  Other than hot-forming boron-based grades, the materials have been designed to be cold-formed at room temperature in traditional press lines and stamping dies. The materials have a tensile strength that is two or three times stronger than traditional high-strength low-alloy (HSLA) steels, which places unprecedented demands on older press lines and new tooling. 
There is a third AHSS material generation under development currently that have the equivalent tensile strength of certain hot-formed stamping yet with sufficient ductility that they can be cold-formed to room temperature. The ultra-high tensile strength materials definitely will be pushing press lines that are currently in use beyond the capacity limits that they were designed for. 
There are other materials besides steel that are changing how metal stampers work. Aluminium alloys, over the past decade, have seen a major increase in use in the automotive and other transportation sectors for sheet metal part applications.  

It can be very challenging to process aluminium stamping, especially when working with unfamiliar or new alloys. Currently, new alloys are in the process of being developed to use in hot-forming ultra-high-strength applications. Also, other existing alloys have been warm-formed successfully, and a couple of others have the ability to be super-plastically deformed. There are also common alloys that are being refined so that improved cold-forming properties can be provided. Understanding the limitations and differences between different aluminium alloys as well as their tempers are critical to providing the die designer and process engineer with the best chance to succeed. 
Advances in lubricant thickness measurement technologies, lubricant application methods, and forming lubricants have become increasingly more prevalent and important, particularly with the introduction of third-generation AHSS materials and chlorinated paraffin being eliminated very soon. 
Modern stamping dies have become subjected to an increasing range of vibrations, shock, chemical attack, temperatures, and stress. So it isn't surprising to discover that metal-stamping dies are vulnerable to all types of in-process failures. Engineered surface coatings, heat treating methods, and tooling chemistry are continually being improved in order to meet the increased demands that are being placed on stamping dies today.
Metal-stamping operations often use carbide materials whenever long production runs are necessary. They offer great compressive strength, are resistant to deflection, and are able to retain hardness values even at high temperatures, which is a physical property that is particularly useful in forming, punchin, and high-speed cutting applications. There are some processes, like perforating small-diameter holes in tough, hard materials that can only be done using tungsten-carbide punches.  
There are new developments in metal forming processes that are emerging, including double-sided incremental sheet metal forming. The new manufacturing process uses two generic tools for manipulating sheet meet to make free-form parts without needing dies. Potentially, this process can achieve a design-to-product cycle time of just a couple of hours or day when compared to the typical weeks to months that traditional sheet metal forming processes need.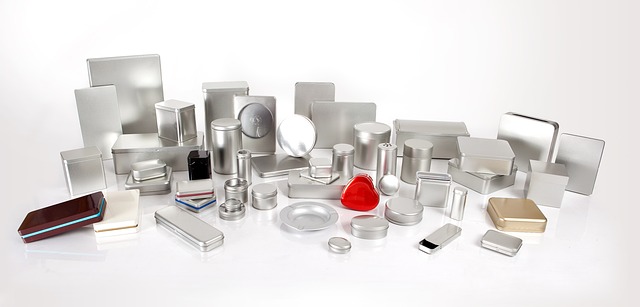 The digital world is working hard as well to keep up with stamping technology advances by providing sheet metal formability analysis that is more accurate; improving predictions of spring-back and responding to stamping process variations; optical scanning technology (blue-white and/or white light scanners) to digitize and capture parts and dyes that are produced from dyes to asses and modify the tooling appropriately; optimize the strokes per minutes by combining programmable servo-driven transfer systems and simulate programmable servo-press slides, and morphing solutions to allow for repeatable and rapid compensated die surface developments, and more.