The explosion of social media has impacted many markets and media channels, including traditional media outlets, communication, news distribution, business networking, sales and marketing. Facebook is the leader among social media applications and caters largely to personal communication requirements although business pages and selling are also well enabled. Twitter is widely used by celebrities and prominent personalities to communicate with their fans, also by professionals to tap news sources. Pinterest is largely popular with businesses. LinkedIn is one social network which is popular for business networking. Let us look some of the aspects which make social media services important for businesses and IT professionals.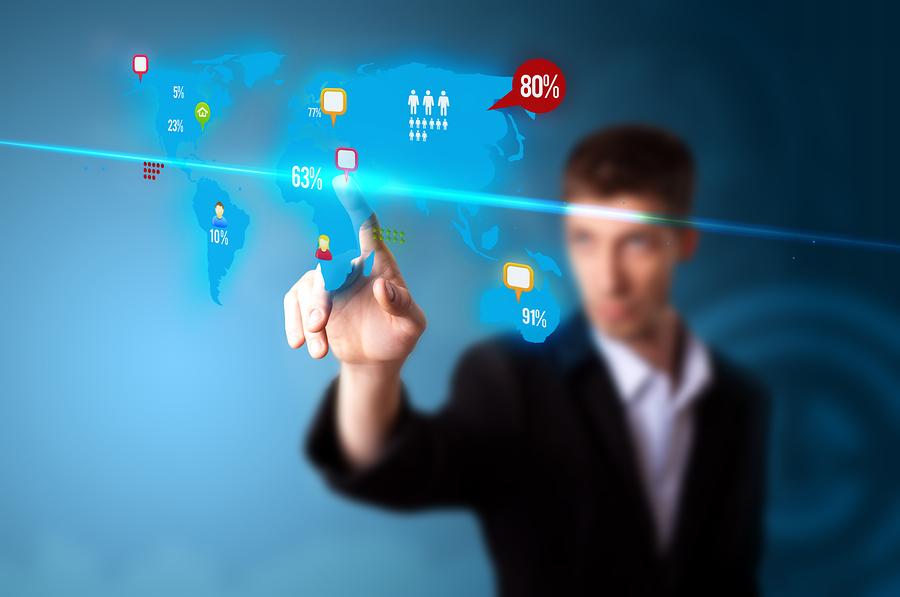 Business networking
One of the most important capabilities offered by social media is business networking. This is particularly true of a social network like LinkedIn. There are several ways in which LinkedIn enables business networking.
LinkedIn profiles enable you to get information about a professional's career path, skills and work experience. This kind of profile information can be very useful for hiring purposes. HR professionals can look at the respective profiles and very quickly see if there could be fitment of the respective individual for positions they are looking to staff. Profile information is also valuable for other professionals to plan their career and get to know the kind of certifications that are valued by companies.
LinkedIn also has a portal for posting and responding to job listings. This is one of the largest and most popular job portals on the internet. The application process is streamlined as it is linked with the applicant profiles, although there is an option for attaching your CV too.
By way of allowing connections to be created, LinkedIn permits you to form connections with influencers, high performing professionals and thought leaders. Your professional connections enable you to connect people to others with specific requirements and also refer people to internships, job openings and other professional opportunities.
One more powerful feature of LinkedIn is in the professional groups it allows you to form. Group creation is free and basically allows you to add unlimited number of members. These groups host very informative discussions related to areas that the group permits. There are also job boards specific to the groups where you can post jobs in the area of interest to the group and respond to postings.
Twitter feeds
Twitter is one of the top resources where you can monitor news feeds from all types of traditional media organizations, companies, businesses and individuals. Twitter is probably the best place for you to see all the news related to the IT sector. For instance, as an IT professional, some of the sites that are of use to you could be ZDnet, WSJ, Codeacademy, Sun's Java site and Microsoft Technet. You can easily follow the Twitter handles for all these sites. When you do that, you are able to get information about all the latest patches, technologies, white papers, technical articles and software releases in one place.
If you are an analyst or thought leader, Twitter is a place like no other. It provides you an online space where you can publish high-quality content on an individual basis and build a following. You can also publish links to the latest white papers and articles that you found interesting. Just like LinkedIn, Twitter also provides you a platform for professional networking.

WhatsApp
WhatsApp is a great tool because it permits messaging and calls on a free basis. For many requirements such as maintaining the equivalent of mailing lists, WhatsApp is the perfect solution. For instance, if you are working in the resourcing department of a company, WhatsApp gives you the ability to publish your number to a portal or site and get subscribed opt ins from other resourcing professionals for the C2C requirements you publish on a periodic basis.
Pinterest
At first glance, Pinterest would not seem to be a social media outlet of interest to IT professionals. But with its tile based, picture based design, Pinterest offers some interesting possibilities to IT professionals. One way in which the tile based design can be tapped is when you are looking to publish picture links to white papers, articles and downloads. The use of picture links allows you to provide links in a manner that is more accessible by the target audience.
Snapchat
Snapchat is an emerging application which could be of great use to technically oriented IT professionals. With its ability to send picture messages and text messages, Snapchat gives developers the ability to quickly exchange screenshots of code and application being worked upon. This is more relevant in a group hacking and coding context seen in startups where fairly medium sized groups work on the same code and machine at the same time. Snapchat scores in such contexts since it makes collaboration easy from your smartphones.
There are plenty of other options and their own benefits. Depends on your nature of business you can choose a few options.