As a marketer, you may wonder whether there is a place left for blogs in marketing amid social media. Absolutely there is.  In fact, it is recommended to incorporate blogging in your marketing mix.
Research findings reveal that 79% of companies that incorporated blogging in their marketing reported a positive ROI in their marketing efforts.
Blogs offer a special advantage that social media doesn't: Search engine indexing. When your blog is well optimized for search engines, it increases your businesses online visibility. Another advantageous attribute of blogs is that it can be referenced many years later.
Blogs are an excellent avenue to add personality to your otherwise bland brand. It presents brands with an opportunity to showcase its character and differentiate itself from other brands in the industry.
As long as you add a backlink to your website, the blog will drive traffic to your website and increase chances of conversion. Besides, blog content can be used with other forms of media. For example, it can be incorporated in social media marketing campaigns or as part of email marketing.

So, how can you incorporate blogs in your marketing strategy to push your brand in the market?
Below are simple tips to help you successfully integrate blogging in your marketing efforts.
Identify Your Audience
The main objective of any marketing department is to identify their target audience, establish the audience's needs and wants and deliver value that meets their wants so as to make profit. The same principle applies to blogging.
Identify your audience. Go into details in establishing their demographic, physiological characteristics and interests. Next, identify the needs, wants, problems and interests of their audience. Defining your audience is the foundation of successful blogging.
Decide on the Nature of Your Content
Having established your audience and what interest them, it is time to create content that they can relate to. Write interesting and informative blogs. You can either adapt a professional or friendly tone. Either way, write in a simple language so that they can easily understand. Adhere to the basic rules of grammar in all of your blog posts.
Optimize Your Content for Search Engines
Search engine optimization is crucial for the success of your business. It is what makes it possible for your audience to see your blogs on search engines.
How can you optimize your content effectively?
Use keywords in your content. Keywords are words or phrases that your audience types in the search engine when looking for content on a certain subject. Tools such as Google Keyword Planner can help you identify commonly keyed in words by the audience on certain topics.
Incorporate the words in your article. Ensure that the words flow naturally in the article. Consider Google recommendations on number of keyword used per article.

Create Backlinks to Your Blog
A backlink is a link that sends your audience back to your website. You can create backlinks through guest posting, social media posts, commenting on other blogs, getting links from resource pages, posting in forums like Quora and Reddit, posting on press release distribution sites and more. Backlinks will increase your traffic, conversion and improve your site's rankings in search engines.
Promote Your Content
Your work does not end in writing the blog. To achieve success, you need to drive traffic to your blog. There are various approaches you can adopt to promoting your content
Sharing through social media, emails and forums
If you already have an existing social media platform, share a link of the blog on those platforms. Alternatively, send an email to your contact list with a link to your blog. Encourage the audience to share the blog widely.
Work with online influencers
These are people who have a large online audience. A good way to do so is by mentioning them in the blog and asking them to share the blog with the audience. Alternatively, you can ask them to write a guest post in your blog. Guest articles drive new audience from the guest blogger to your website.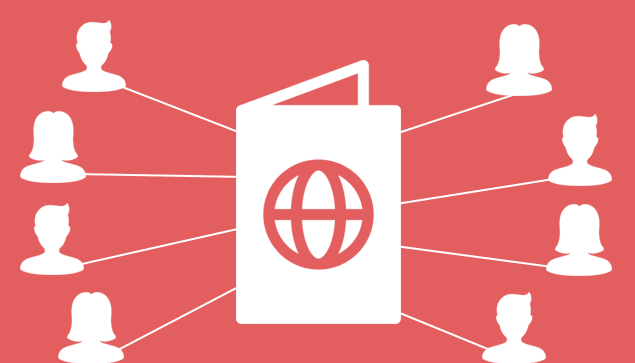 Write guest posts for industry leaders
Guest blogging for industry influencers may seem counter intuitive. You may think that by so doing you will be directing your audience away. However, guest blogging gets your brand out there to the leading blog's audience.
People love a brand that is relatable. Blogging gives your brand character hence making it relatable. Therefore, without a doubt, marketers should incorporate blogging in their marketing mix. Many companies across different industries (retail, technology, automotive, insurance etc) are doing so already. Do not miss out on the benefits of incorporating blogging in your marketing strategy.