Gambling start-ups face formidable competition in established markets. Entrenched casinos, sportsbooks, bingo parlors and lottery operators have the wherewithal and the clout to keep a tight rein on the market. Market penetration, market segmentation, and product differentiation are but a few key areas where established gambling enterprises dominate the scene. The rapidly evolving gambling arena is peppered with several multinational conglomerates. These include the following casino companies: Las Vegas Sands, MGM Resorts, Genting, Galaxy Entertainment Group, Wynn Resorts, SJM Holdings, Melco Crown Entertainment, Caesar's Entertainment, Penn National Gaming, and Pinnacle Entertainment. Combined, these casino companies generated worldwide revenue of $69.47 billion in 2017 (Statista). As a newcomer to the scene, it may appear disingenuous to try and compete with these juggernauts of the gambling world. However, bigger operations are not necessarily dynamic, nimble, and adaptive to change. That's precisely where gambling start-ups have an advantage over their competition.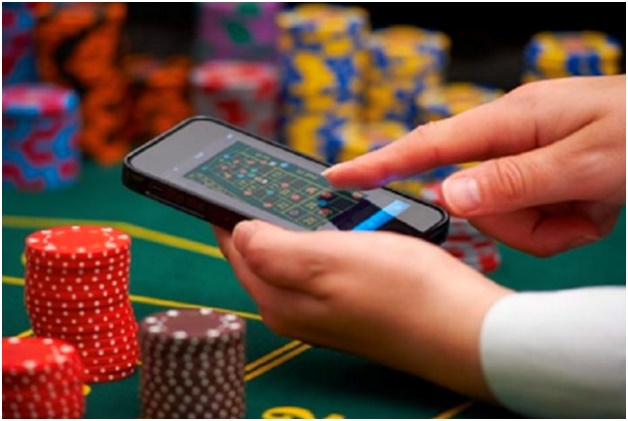 Gambling Start-Ups Can Adapt to the Pulse of the Market
New business operations tend to be better positioned for success vis-a-vis what customers are looking for. The raison d'être for a business's formation is primarily to satisfy a need in the market. The best way to ensure success is meticulous planning. Gambling start-ups should conduct all necessary and relevant research well ahead of time to ensure that all bases are covered. Among the many issues that require attention are compliance with statutory frameworks (licensing and regulation, taxation, reporting requirements), extensive market analysis based on demographics, product offerings, marketing message et cetera.

Money Matters with Gambling Start-Ups
Businesses which fail to perform all the necessary checks and balances are far more likely to fail than those which explore all possible exigencies. Gambling start-ups take on many different forms, such as the rather ambitious undertaking of a land-based casino, poker room, bookmaker, bingo parlor, or a combination of all. The requisite financing is sacrosanct. Any business operation, particularly an ambitious undertaking like a new casino, new sportsbook, or new poker room needs to be able to wow the crowds. It's always better if a new business venture is flush with cash so that it walks the walk and talks the talk with players. The appeal of a gambling enclave is vested in the aesthetics, allure, and milieu just as much as it is predicated on the prospect of winning.
To this effect, start-ups cannot be wanting for cash to create the perfect gambling environment for players. Significant investments are needed to ensure that the gambling operation can sustain itself throughout its infancy stages, well into its growth and establishment phase. There are several ways to secure seed capital and ongoing financing, particularly if deals have been concluded with founders and other stakeholders well ahead of time. A staggered investment regimen can help to grease the proverbial wheels to ensure that a gambling start-up can navigate its way through tough times, if they should arise. Cash flow is the most significant resource available to any business operation, particularly in the gambling world which is cash heavy. The flusher with cash a business is, the more likely it is to stay profitable.
Give Them What They Want to Play

Ultimately, businesses rise or fall based on how well they satisfy the needs of their customers. Success is closely tied to the economic concept of supply and demand. If the nascent gambling start-up has conducted the relevant market research, it is better poised for success. Casinos can provide many different types of offerings, including video slots, classic slots, progressive slots, blackjack games, baccarat games, poker games, bingo games, scratch card games, and live dealer casino games. With such an extensive range of offerings, it can get a little overwhelming for a start-up to narrow its focus to precisely what players are looking for. This is where careful market analysis becomes even more important. During the planning stages of a gambling start-up, it's essential to understand the possible entry points. Is there a glut of slots? Are there too few blackjack opportunities? Are scratchcard games in high demand?
Doing Things Differently Can Also Be Profitable with Gambling Start-Ups

The answers to these questions are not in and of themselves definitive do or don't actions. Start-ups can still enter saturated markets, provided they offer a unique product, service, or present their offerings differently. It is quite feasible to invest heavily in a gambling start-up even with a dominant land-based casino or online casino operator as the main competition. Once again, the dynamism, entrepreneurial flair, and company cohesion can make the difference between success and failure.
Given all the possibilities, it seems disingenuous to suggest that the mere existence of major players in the online gaming arena or the land-based casino arena will preclude entry by new operators. We see examples of this all the time, in the form of disruptive enterprises. Consider the rapid rise of blockchain-based technology and cryptocurrency-style casinos that are now coming into being. These types of operators have bypassed the constraints placed on payment processing options by allowing players to use Bitcoin, Litecoin, Ethereum, Bitcoin Cash, and Ripple among others. By skirting restrictive regulations on payment processing, many new casino operators can more easily attract customers across borders without worrying about how their players will pay to play.
The traditional model of a casino operation – the land-based casino – remains relevant today, but less so. The comfort, convenience, and cost effectiveness of running a gambling start-up is far better suited to the online gambling model. As a case in point, 888casino began as a startup casino in 1997, and rapidly grew into one of the most established and successful online casino operations in the world. Not every new venture needs to be a new company however. Affiliate marketing is one of the most effective ways to earn revenue as a gambling start-up. This is but one of many channels currently available to new businesses. Beyond the obvious, is the marketing message itself. How will one gambling start-up differentiate itself from another if they effectively offer the same products? Given that no casino can improve a player's chances of winning over another casino, how can it make its offerings attractive?
The Challenge Answered: The Right Marketing Message
Fierce competition dominates the gambling arena. This cutthroat industry is populated with big players with plenty of money to throw around and drown out the competition. However, this needn't scare off new entrants. There are ways to cobble together promotional offers which are enticing, attractive, and beneficial to players. Rather than offering free spins or free money with deposits, start-ups can take a different approach such as the gamification of their bonuses and promotional offers. Interactive games where players spin a wheel to reveal their online casino bonus are far more appealing and converting to players. Players are more amenable to things like no deposit bonus offers and free spins (terms and conditions) than matching deposit bonuses.
There is no silver bullet to success when it comes to preventing gambling start-ups from failing, however there are established techniques which are geared towards business success.