IPTV is the newer way of delivering digital media content to end-users. Setting up an IPTV server and broadcasting a channel or media to multiple users using IPTV's stalker is not a sophisticated process as many might perceive. Stalker refers to the middleware protocol used for delivering content to end-users.
Cutting the cord or IPTV can be somewhat confusing, especially to regular end-users. Television enthusiasts who want exclusive entertainment experience use IPTV set-top boxes. However, there are vital considerations you need to make when choosing the best IPTV box that satisfies your specific needs.
Additionally, if you are interested in learning about the current state of cable TV box and the relevant market along with some of the best TV set-top boxes that are available you can follow this link.
Unfolding is a detailed guide to help you learn more about IPTV and make informed decisions when picking the best IPTV box for your needs.
Factors to consider when choosing the best IPTV box
Connectivity of the IPTV box
Purchase an IPTV box with stable connectivity. It is useless to invest in a device that consumes a lot of bundles but offers very little in return. Therefore, ensure that the box you pick is powered by reliable, and reputable connectivity. For maximum and convenient entertainment, choose a gadget with a speedy internet response. Pay attention to the middleware of the IPTV box you're buying to ensure you get the most reliable stalker. Broadband infrastructure efficiency and reliability are vital features to consider when evaluating the box's connectivity.

With stable latency server timing and internet connection, you can comfortably use IPTV. Conversely, your channels will keep freezing or skipping, if your internet/router is overloaded. You may also experience a blank screen if the server that sends the IPTV signal is overloaded. In most cases, a channel uses around 0.5MB stream. So, with 20mbps download connection, you can stream without experiencing disruptions. IPTV is a legal protocol for anyone who wants to set up a server and host whatever channel or content.
Choosing between the numerous IPTV models flooding the market can be a daunting task to most buyers. It is important to remember that IPTV boxes are either basic or hybrid. Focus on buying a durable IPTV box that is reliable and effective. Instead of settling for the cheapest option, go for the most affordable set-top box without compromising on quality.
Distinguishing features of the IPTV box
Consider comparing different key features on various boxes, so that you pick what suits your needs. Unique features such as Full HD support and HD may come in handy depending on your personal preferences in terms of the  quality in picture, function, and performance. Manufacturers are aware that many modern customers prefer high-quality products, and thus you should settle for the best features. Your typical IPTV box should provide you with seamless access to your favorite movies and programs.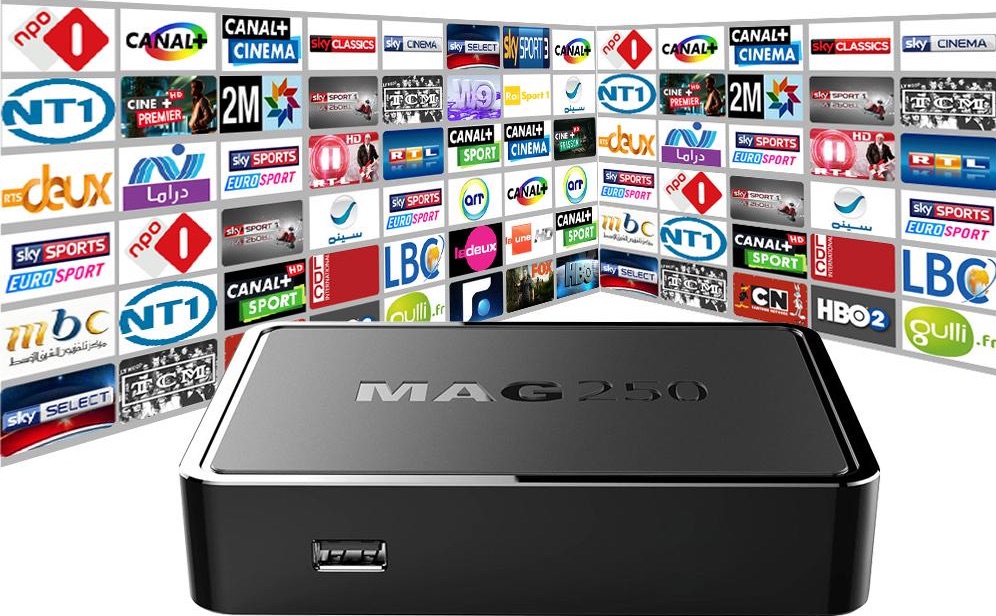 The functionality of the IPTV device
In order to conform to the modern consumer's needs, most brands have started focusing on improving the functionality of IPTV boxes. For instance, you can find IPTV boxes that offer delayed broadcasting, Video on Demand, while others have live streaming. Ethnic channels are mostly in the range of 380 to 480. It is rare to find a 1080p channel on your IPTV box as most channels are 720p. However, this is mostly dependent on the server you choose.
Free to air non-HD channels or subscribing to another service on low quality is generally not bad. Some H265 codec services, which are half the bandwidth, can still give you good quality. Consider the software decoding workaround option, if you have boxes such as FireStick Gen1, and MAg254 that don't support H265 codec. Most servers provide Video on Demand options with lots of latest torrent movies and big titles. With the "Video Club" you can forward and reverse as you enjoy watching.
Cost of purchase and maintenance
Consider what it will cost you to purchase and install the IPTV box. Pricing is influenced by other factors such as the type of model, quality, features, and functionality among others. Pick the best IPTV box that gives you good value for your money.
An IPTV box can be any media box that is PC, Linux, Android or any other hardware. Android TV that is suited for remote use such as Xiaomi MiBox and NVidia Shield can cost around $100 to $300. Most of the available apps are from Playstore. The generic Chinese, Android OS such as BeeLink and S95 costs around $25 to $100. Brand Names, Android OS, costs around $50 to $300, while Linux such as MAG254 / MAG256 can cost up to $150.

Getting your IPTV
To handle IPTV, you need a 'box.' The server address that provides you with the content authenticates through the box's MAC address. It doesn't have to be a MAC address because with KODI you can spoof it or find a different name burnt onto your device.
Unfortunately, while cheapest IPTV resellers may not give you the best solution, the prime options tend to freeze when most of their clients are watching. Moreover, different providers offer channel lineups. For example, if you want ethnic channels, you need to select the right provider with the best options. Consult with your reseller extensively and read several IPTV box reviews before choosing a model and a provider.
If you choose an IPTV service with its own app, you can simply enable it and the Service Provider GUI will show up, regardless of the type of box you choose. For instance, on the MAG254 box the interface will show up once you subscribe. Once you have picked the right box, consider the following software options for running your IPTV:
Software that runs 15.2 and above newer KODI such as nexus box, fire stick, PC, HTPC, or shield
Android only Google play STB Emulator
The $7 ad-free STB Emulator option from Google Play
A dedicated app, which cannot be ported to another system such as AVOV TvOnline or MAG254 box
Consider your specific needs
Picking the best IPTV box comes down to your particular needs. Read as many IPTV box reviews as possible before you select the right box. Mag256 by Infomir offers one of the best IPTV entertainment experiences similar to an actual satellite receiver.  You should be very careful as there are several fake models in the market. However, it only does IPTV and YouTube channels.
The IPTV box doesn't freeze when you change multiple channels even in real-time. In addition, upgrading firmware is just one click away. It has a tremendous infra-red remote compared to most Android boxes. It is perfect for older users, as well.
On the other hand, MAg254 box only allows Vimeo and YouTube. So, if you want to access Netflix in HD/4k resolution and other media, consider Amazon FireTV 2nd / 3rd Gen. A provider that offers APK is also great for IPTV.