Travellers heading to a hotel want to have the best experience to allow them to relax or get on with their work if there for business. The journey does not just begin as soon as a person walks through the door. It starts at the booking process so the best way an accommodation firm can ensure greater sales is right from the beginning. Customers want to feel adored as if they are being looked after and with this positive treatment they will want to book. It is vital that firms work out what shape their website is in, and how easy it is to reserve a room. Ease of booking should definitely be top of the list of things hotels should think about to succeed.
Having a first-class online booking engine is essential for any website and regular checks to ensure it is working in the best way is important. Hotel companies should actually look at other websites to find out how they run their booking engines and pick up an idea or two. It is unfortunately sometimes true that many companies do not realise how by providing a few tweaks to their reservation system they can improve direct bookings. This initial experience for a potential guest can remain with them for the future. First impressions really do count in the hotel business as a great website could guarantee customers for a long period of time.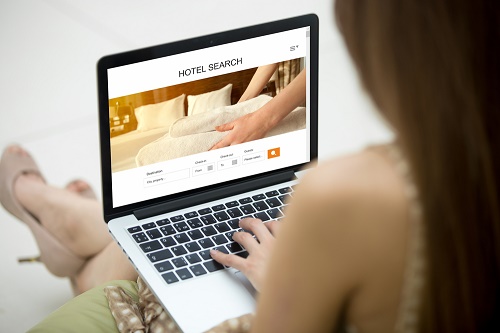 There are many handy pointers that help when creating a fantastic booking engine that should encourage customers to return in the future. A top tip is that there should be no hidden prices that are revealed at a latter part of the booking process. Websites should be upfront about how much they are charging for a room as revealing an extra cost is going to annoy customers. Guests should feel like they know exactly what is happening and they are getting the best price. A very important part of creating a top hotel site is ensuring that it has stunning pictures of the rooms and suites to entice travellers to come and stay there.
Pictures are often the main reason that tourists decide to pursue a booking as they can imagine themselves residing there. Websites should also ensure that there is not too much information cluttering the screen. Travellers want basic information to allow them to make their decision. The site also needs to be easily accessible and guests need to be able to move from one part to another with no trouble. The best way to ensure companies get the customer is to make the experience as painless as possible to lock in that reservation.

Companies should definitely employ the talented staff at World Hotel Marketing to help with creating a fantastic booking engine. The experts use the excellent Booking Direct tool that looks great on a desktop computer, tablet and mobile phone. This booking engine is both multi-lingual and multi-currency, which is very important for any website. The reservation system offers Facebook and Google+ integration and the simple check out process is a wonderful way to entice potential customers to actually book. Firms should also consider creating a mobile phone app that will attract customers who want to book quickly and easily.