With few exceptions most businesses nowadays try to ensure that their domain name is the same as their business name. As such if you're starting a new business it makes sense to look for a name that is available as a domain too, so you can immediately snap it up and use it for your website.
It goes without saying that any business would want to focus on strengthening their brand – which is why it is important that the name you choose for your business and domain is brandable to begin with. In particular, it should meet the following set of criteria:
Unique – it is important that your name stands out, and is distinct and different enough that it isn't mistaken for some other brand.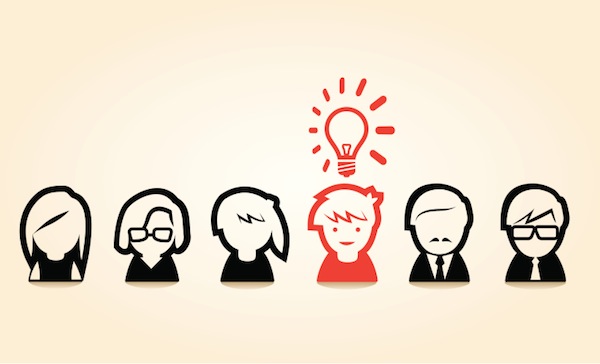 Relevant – while you will want to avoid names that are generic or descriptive, it helps if there is an implied connection between the name and your business' identity.
Short and memorable – brief names that are easy to remember are more likely to be recalled by others.
Easy to pronounce and type – the more it rolls off the tongue and the easier it is to spell out, the better.
Suitable – take into consideration the nature of your business and target market and make sure the name fits both.
All these criteria will help you to ensure the name you select has a high degree of brandability. Of course the tricky part is finding names that match those requirements that you can use for your business.
Coming Up with Ideas 
While there is no method of coming up with ideas for brandable domain names that is 'guaranteed' to work, there are several ways that you can approach it:
List out relevant words and find derivations
Start by writing out a list of any words or terms that are relevant to your business, its products or services, or mission. Then try to find derivations that may have brandable qualities. It may help to use a thesaurus.
Even if you don't want to lift a name directly from a name generator, they can be a great source of ideas. Nowadays there are many generators available online that will let you input a list of terms and come up with tons of ideas that you can cherry pick and refine further.

Organize a brainstorming session with your business partners, or even your friends and family. Not only will you probably get more ideas, but you'll also be able to bounce names off one another and gauge them better.
Now that you know what to look for in a brandable business and domain name as well as how to start getting ideas – the rest is up to you. If you want to check out some brandable domains you can click here, or you can begin to come up with names of your own. Just be sure to check the availability of the domains before you settle on one.