The old days of purchasing banner ads and other online ads for a flat fee are gone. Businesses can now buy highly targeted online advertisements per user click. Pay-Per-Click (PPC) advertising provides a highly effective way to promote products and services online. In this article, WNY Holdings discusses the basics of PPC advertising and how it works.
What is PPC Advertising?
PPC is an advertising method where advertisers pay a platform owner for each time an internet user clicks on an advertiser's online ad or link. Businesses are charged only when a user clicks through the displayed ad or link.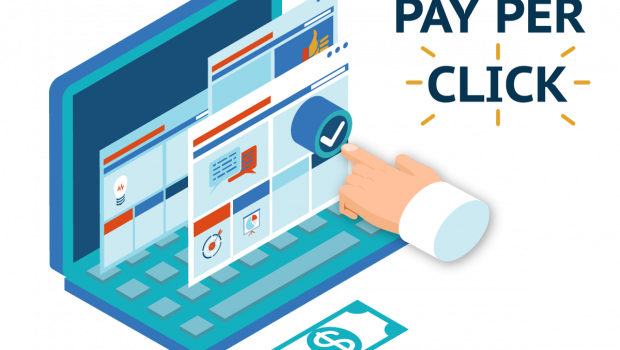 Search engines like Google and Bing use paid search ads as their PPC advertising model. The advertising links appear on the search results page when users search for particular terms and keywords. Mobile searches for items like "bookstores near me" trigger PPC ads, as do targeted shopping queries like "best graduation gift for a football player." 
Keyword Research for PPC Advertising
PPC advertising campaigns are built around PPC keywords. Successful PPC advertisers continuously work on refining and adding to their PPC keywords list. Keywords must be continuously monitored to determine their effectiveness and for insights in modifications to match customer needs and search terms. 
PPC keywords should be relevant to your web business. Keywords that you rate for placement should be closely related to the actual products or services your business can offer. Keywords should also be exhaustive, meaning you should thoroughly research long-tail (less popular keywords). Long-tail keywords are cheaper than more common keywords for PPC purposes, and careful keyword choices can produce an outstanding return on investment.

Which Businesses Benefit Most From PPC Advertising?
PPC advertising can be a useful and speedy tool in digital marketing. PPC advertising can show immediate results as soon as ads go live; however, it normally takes some time to evaluate and modify advertising to achieve the best PPC results.
PPC advertising supplements routine SEO work. SEO takes time, and the cumulative effects of even very high-quality SEO may take months to show analytic results. The faster results of PPC advertising can justify the additional advertising costs until ordinary SEO efforts begin to pay off.  
PPC can also support brand development and building awareness of new services and products. PPC advertising also provides a way for startup companies to compete with larger and more well-known competitors.  
PPC advertising can lose cost-effectiveness when your business is competing with brands with much larger advertising and marketing budgets. It is also important to consider whether your business's industry has restrictions on PPC or related types of advertising.

About WNY Holdings
WNY Holdings was founded in 2018 as a customer-focused digital marketing company. The agency provides personalized marketing strategies for small businesses, including restaurants, coffee shops, and all sorts of retailers. WNY designs digital marketing solutions for content marketing, web and graphic design, media creation, SEO, and social media advertising across all platforms.