The Esports world is one of the most exciting entertainment sectors around right now. With its prize pools increasingly on the rise to new heights and the emergence of sites like Twitch or YouTube providing a free and accessible platform for its fans to follow all of the latest competitions, it's not surprising to see so many companies and platforms battling it out for a piece of the action. 
Whilst games such as Counter-Strike, League of Legends and Dota 2 have cemented themselves as the titans of the Esports world, new technologies and innovations are constantly threatening to dismantle these three and usher in a new era of competitive gaming. Here are five top picks for games that could break the Esports scene. 
Fortnite 
Ever since its release in July 2017, Fortnite is a game that has threatened to storm the Esports scene. Through ingenious marketing ploys, superior gameplay and a helping hand from influencers such as Ninja, Fortnite has seen off competition from the likes of PUBG and Apex Legends to become the undisputed king of the battle royale genre.

Fortnite however scored its biggest win in August this year win the conclusion of the 2019 Fortnite World Cup. Over 2.3 million people tuned in to watch 16 year old pro player Bugha scoop up a hefty $3 million in prize money in July, a record at the time. The tournament's $30 million purse was also a record for the Esports scene, with the game crucially securing more screen time on mainstream news outlets and shows than any other video game before.
Going forward, Fortnite has never been more popular (both inside and outside the Esports world) and expect to see the numbers behind it go up even more in the years to come. 
Fifa 20
Easily the biggest sports game in the world, the annual release of Fifa is always eagerly anticipated by its millions of loyal fans. Fifa 20, set to be released by the end of September 2019, looks to be no different with EA Sports promising numerous wholesale changes in order to keep itself at the top.

Undoubtedly hurt by losing the rights to Italian giants Juventus' kits, stadia and emblems to rivals Pro Evolution Soccer, EA has hit back by introducing revamped and new stadiums in the Bundesliga and La Liga and introduced a whole host of much needed changes to the game's manager mode, including realistic press conferences and player morale measures. 
With so much feedback from the community being listened to, there's every chance that Fifa 20 could be the best edition of the series yet, which would do wonders for its standing in the competitive gaming pyramid. 
Overwatch
Blizzard's premier first person shooter was initially released in 2016 and soon won the acclaim of both critics and its audiences right across the world. The Overwatch League was established in 2018 which finally saw the game propelled into the growing world of Esports and plenty of big name companies such as ABC and ESPN decided to pick up a piece of the action.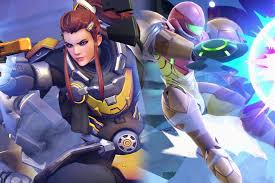 Currently Overwatch's League boasts a cool $5 million prize pool, which really just goes to show the lengths Blizzard are willing to go to in order to make Overwatch the number one first person shooter in the Esports sector. For Esports fans across the world, the stakes in the Overwatch community are some of the most exciting you'll find and one look at Unikrn's range of markets on this scene will show just how much conversation is being generated by its leading competitions. 
Overwatch is sure to be one of the biggest benefactors of Esports' rising levels of popularity in the coming years, with more and more money being pumped into it by one of the most successful gaming companies the community has ever seen. Watch this space. 
An Evergrowing Scene
Esports as a whole will continue to soar to new levels of popularity in the coming months and years, with more and more investments and sponsorships coming from companies in every sector possible. The competition between gaming companies and their titles will continue to grow, making for an exciting spectacle to see who might end up on top.