Zelda has rarely had a bad version in its over 30-year history, with the developers making sure every game is just right. Unfortunately, this has meant yet more delays for Breath of the Wild 2, with IGN estimating the title will be out of action until at least 2023. With the next title further and further away, Zelda fans will be looking for something to pique their interest in the meanwhile. As it happens, community events are creating new content for the series to keep its most ardent fanatics happy while they wait.
Reliving past glories

Zelda is a fantastic game precisely because of its rich history. The characters that make up the Zelda universe are much beloved, and their reappearance in every new game is a big part of the reason the series is so popular – people love familiarity. The recent news, reported on by Polygon, that a Zelda cartridge had sold for $870,000, brought about a new interest in the game in its original formats – and this is one great way to relive the Zelda experience again. While waiting for the newest and most technologically up-to-date edition, it's a good idea to revisit old standout series titles and experience it all again. It'll build familiarity, putting gamers in the driving seat for the next title.
Experience the pinnacle
For gamers revisiting the series, there's one stand-out title that perhaps deserves attention above all. According to the Washington Post, Skyward Sword is the absolute pinnacle of Zelda's design and execution and must be played time and time again. Where other games have fallen off or not come to as much critical acclaim, Skyward Sword is there to act as a guide marker for the future. The game is one of the best, and for good reason, marrying together the irreverent world of Zelda with great storytelling and characters. It could be the basis for other media, too.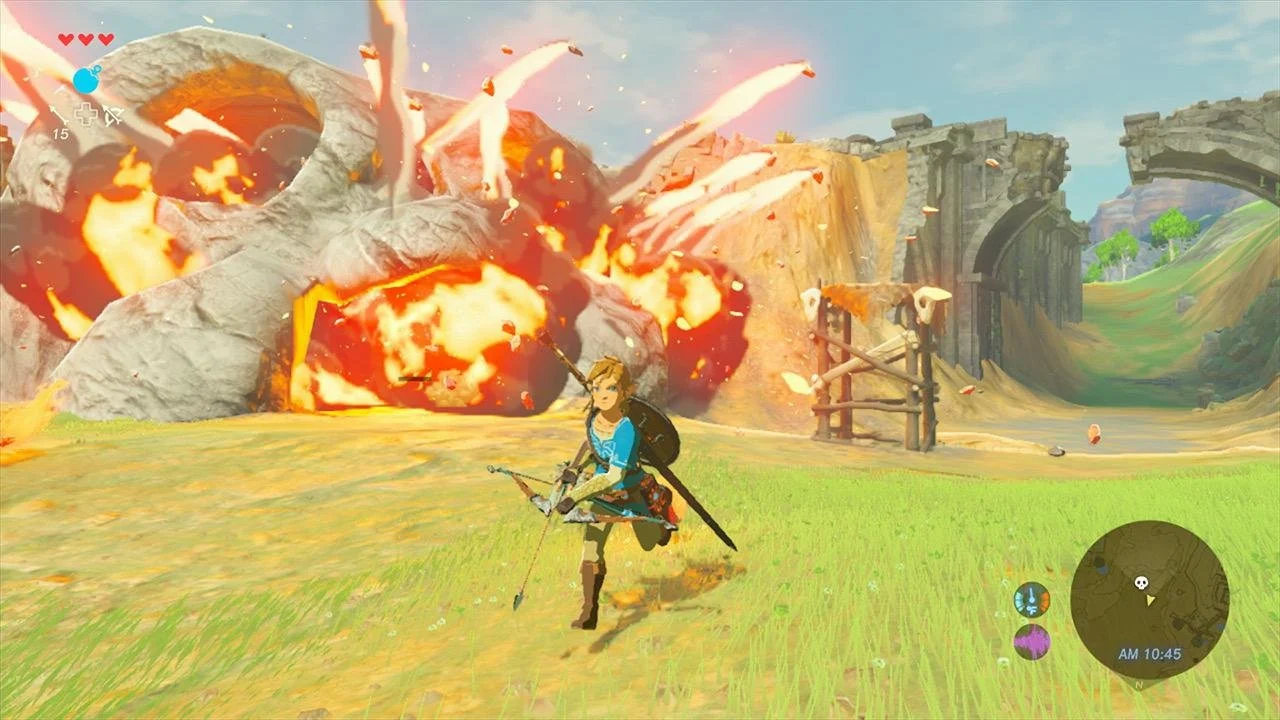 Looking to screen
Zelda has been subject to one big screen project so far, The Hero of Time, but it was widely panned. More high-budget productions are in the offing, however. Netflix, despite previously shelving a Zelda adaptation according to Collider, is now being highlighted as one potential producer for a new series. Furthermore, film studio executives, looking with jealousy at the success of other video game adaptations for the big screen, are being tempted into converting Zelda into what would undoubtedly be a blockbuster. This is something for fans to get excited about, and while it might not be in the near future, this does mean there's an opportunity for them to get involved and have their views heard about a potential Zelda screen adaptation.
While the game is delayed, Zelda fans can still get their Hyrule kicks elsewhere. The franchise is seeing renewed popularity – if such a thing is possible given its everlasting appeal. With new products on the horizon, a little bit of retro diving is the best way to start building familiarity and a sense of hype once again.