Did you know that private jet chartering could be more accessible and affordable than you might think? Private air travel has a reputation for being the preferred mode of travel for jet setting celebrities, but that is now being replaced for the new standard for executive business travel.
Forget travelling in business class with a commercial airline. Here's three reasons why you should charter a private jet instead:
1. Enjoy the Comfort and Privacy
Hiring a private jet is the luxury in air travel, with plush leather seats, lots of leg room, fine dining options and sometimes even a separate shower – you can arrive at any business meeting fully refreshed, avoiding any travel stress.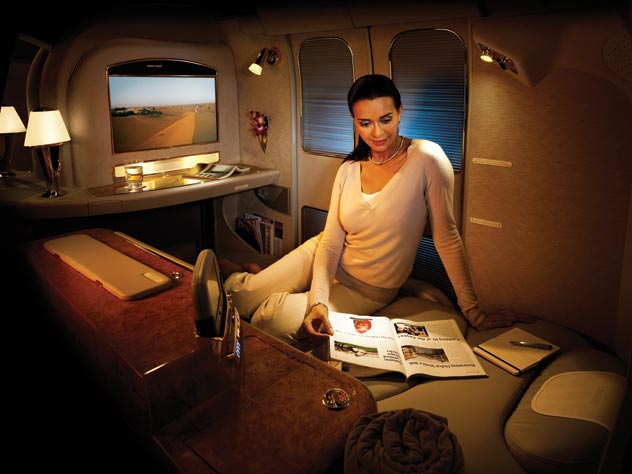 Another advantage of flying privately is that you can have confidential meetings with colleagues, perhaps in preparation for your international business meeting, without anyone overhearing. Plus, there's no distractions or loud passengers, which means minimal disruption of your working day.
2. Increased Flexibility
A private jet charter can help to save you valuable time when travelling for business and as they say, time is money. With a private air travel, it can take as little at 15 minutes to check in and get your flight underway.
Not only are you skipping all the lengthy queues to check in and to go through security, you may not have to travel to a busy major airport as many private jets depart from smaller airports that are likely to be easier to reach.
Plus, you're not tied to waiting for a flight schedule like with a commercial airline. You can choose a time that best suits you and go directly to your destination. Plus, if you're running a little late, you know that your private jet will be waiting for you.
3. You Can Find Great Deals
Private air travel doesn't have to break the bank. Yes, some of them can cost thousands of pounds, but if you're savvy you'll be able to find some great affordable deals. Go online and request a quote from a private jet provider like Victor, or ring them directly to see if there are any deals that aren't advertised online.

The best way to find an affordable deal is with empty leg charter flights, which could save you up to 75% on private jet costs. Each time a private jet is booked for a one-way flight, the aircraft must fly back to its original destination empty. This means that an empty leg is available, often at very cost-effective prices.
If you're looking for flexibility, privacy and comfort when you're travelling for business, then chartering a private jet might be a suitable option for you. If you're willing to put some research into finding some good deals, private air travel could be an affordable and accessible option for travelling to your next international business meeting.