The lottery began here in the UK in 1994. It has gone through some changes over the years. It began with the Lotto. More local games were added like, Thunderball, Lotto Hotpicks and Daily play. The addition of these games gave you a larger variety of games than was available at the onset. 
One aspect of the lottery that hadn't changed was the way in which you purchased your tickets. Even that has changed, now, for the better. Giving you even more variety for game playing and winning. 
Traditional Lottery ticket purchase
Traditionally, you would have to go to a store in order to purchase your lottery tickets. You would have to deal with waiting for the store to open or getting there before it closed. Once there, you may have had to produce an ID to verify that you met the age criteria. Afterward, you could purchase your tickets and be on your way, dreaming of the better life that you would have after winning big.
Online Lottery ticket purchase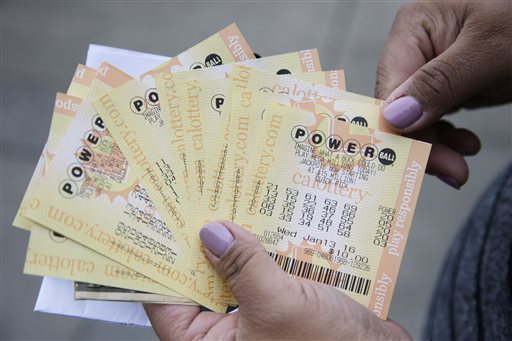 Now, online ticket purchase is available to you. When you play the lottery online by purchasing your tickets online, there is a bit more to do than when you play traditionally. When you play the lottery online, in most cases you have to:
Set up an account providing a username and password

Provide personal information for the account. Information that will especially prove that you meet the age criteria.

Provide your debit card information to make processing your purchases easy.
Once you have completed this, you will not need to set up again. It is a one-time process.
Advantages of online play
There are advantages to playing the lottery online:
Convenience. It is so much easier to play the lottery online. You can basically purchase your ticket at any time from your computer or smartphone.

Security. It is more secure to purchase your tickets online. There is no chance of misplacing your ticket like there is when you have a physical ticket that you purchased in the traditional manner. 

Variety. More lottery games are available for you to play when you play online, including lotteries from other countries. 

You can buy Powerball tickets online at Lottoland UK

, for example. 

Frequency advantage. If you play the lottery frequently, the information you use, such as the numbers you choose, is stored in your account. If you like to play the same numbers for each draw, that information is stored and you can just repeat your last play.

Joining syndicates. You can 

join an established syndicate

 when you play the lottery online. No more having to set up and manage your own. It is a great way to pool your money with others for a better chance of winning big.
How does it work?
There are a variety of ways in which the online purchase of tickets is completed. Usually, when you purchase your tickets through an online lottery agent, they will purchase tickets for you in whichever lottery you choose. They are the link between you and your lottery tickets. Most agencies will scan copies of the tickets to keep for their records and your. Just to make sure that everything is secure and safe.
Claiming your winnings

It is the best feeling when you win the lottery! Playing online makes it very easy for you to cash in on your winnings. Most online sites have a process of claiming your winnings and directly depositing them into the bank account or debit card that you have attached to your online account. What can be easier?
Overall, being able to play the lottery online gives you many more advantages than playing traditionally. The convenience and security of online play are, alone, a few great advantages to online play. Because of these advantages, you will find younger players drawn to lottery play.
 The big draw, however, is being able to play lotteries worldwide. More variety, more winnings and bigger winnings. Good luck to you and enjoy playing!