In your organization, it might often feel as if your sales and marketing teams are working against each other instead of with each other. However, it's important to get sales and marketing goals and KPIs on track to bring in customers for your business.
According to Aberdeen Research Group, companies with strong sales and marketing alignment achieve a 20 percent annual growth rate. In fact, your company can become 67 percent better at closing deals if your sales and marketing are properly aligned.
Marketing and sales are both crucial for the success and growth of an organization. A customer's journey starts with marketing and lead generation. Sales representatives then qualify the leads and create opportunities that eventually turn into a sale and revenue.
To help the sales process become more effective and efficient, align your sales and marketing teams by using a Sales Engagement Platform centered around the buyer's needs and their engagement with your content.
Using Insights to Drive Customer Engagement
In today's world of convenience, customers are using the internet to research options before making a decision. Because of this, businesses have an opportunity to capture potential customers with helpful content and collect engagement insights before being passed onto the sales team.
The sales team continues to nurture the buyer and provides a customer-centric experience based on engagement insights. With a Sales Engagement Platform (SEP), sales reps further investigate buyer interests by analyzing how the customer is engaging with your content. This data allows your team to optimize the sales process by providing relevant materials, analyzing buyer engagement with content and proposals, and track deal workflows.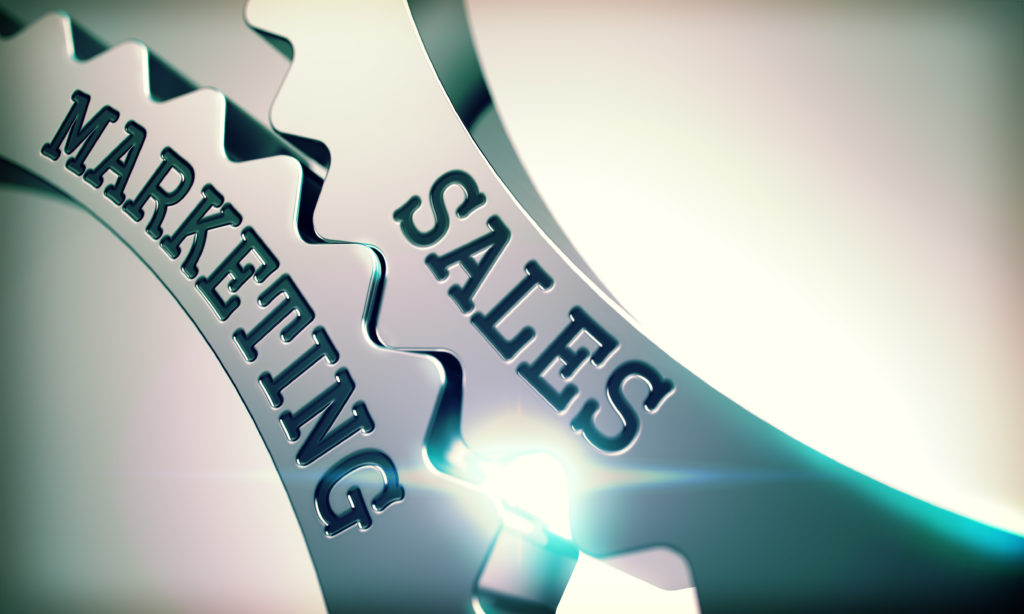 Create a Personalized Buying Experience with a Sales Engagement Platform 
Personalizing the buying experience allows your customers to find tailored solutions to their particular problems as they move through the sales funnel. For customers to progress through the sales process, the sales and marketing teams must work together to create an engaging buying journey that is customized to the buyer's needs.
Align Marketing and Sales using the SEP
Sometimes motivating your marketing and sales teams to participate and collaborate may sound challenging. Sales and marketing can align their goals and optimize the sales engagement funnel by using the five steps laid out below.
1. Identify Stakeholders
First things first, know which internal and external stakeholders should be engaged.
Internal stakeholders are those who are essential to the sales engagement processes. This includes the sales operations team, marketing team, sales director, and demand generation team. External stakeholders are your company's prospective customers. You can help identify this audience by knowing their needs, buying habits, and pain points.
2. Map Content
Organizing internal and external content allows the teams to map out the sales process. A content audit will enable sales and marketing to see any holes that there may be in the buyer's journey.
3. Target Buyer's Journey
Make the buyer's journey a top priority. Recognize the buyer's concerns and prove your company has the best solution. It's crucial to use insights and analytics in these situations that can support your claims and move the buyer through the sales process.
4. Apply Solution
Use the sales engagement solution to enable sales teams to communicate with potential customers consistently based on automated workflows and an activity stream. 
5. Measure and Optimize
SEPs also make measuring your performance metrics easier. This data can help you optimize your methods and modify any sales process goals – you just have to remember to use it!

A Platform For Everyone
Through a Sales Engagement Platform, your newly aligned sales and marketing teams will be able to work together for a seamless buyer's journey. The deal process is now transparent,  supporting deal proposals that revolve around meeting customers' needs.
Everybody wins when an organization utilizes a Sales Engagement Platform. Not only do processes become more efficient, but ROI also improves, and so does the customer experience.
Learn more about the benefits of a Sales Engagement Platform in helping your sales team achieve a better buyer experience at DealHub.io.