One professional field that has benefited the most from the digital revolution is that of emergency medical services (EMS). 
Gone are the days when hospitals and primary care centers relied solely on methods like pen-and-paper record-keeping and manual personnel shift allocations. Today, most of these facilities have some form of EMS management software in use, and this technology has improved these organizations' speed, efficiency, and quality of healthcare delivery. 
However, not all EMS solutions that are in the market are made equal. Emergency departments and other EMS organizations that truly want to get most out of their tech stack should be looking for EMS employee scheduling software with certain qualities. 
If you are a decision-maker in your EMS organization, here's what you should demand from your EMS scheduling software. Look for a fully integrated and data-driven solution that can help you and your EMS team become more flexible, responsive, and timely in your honorable duty of saving lives.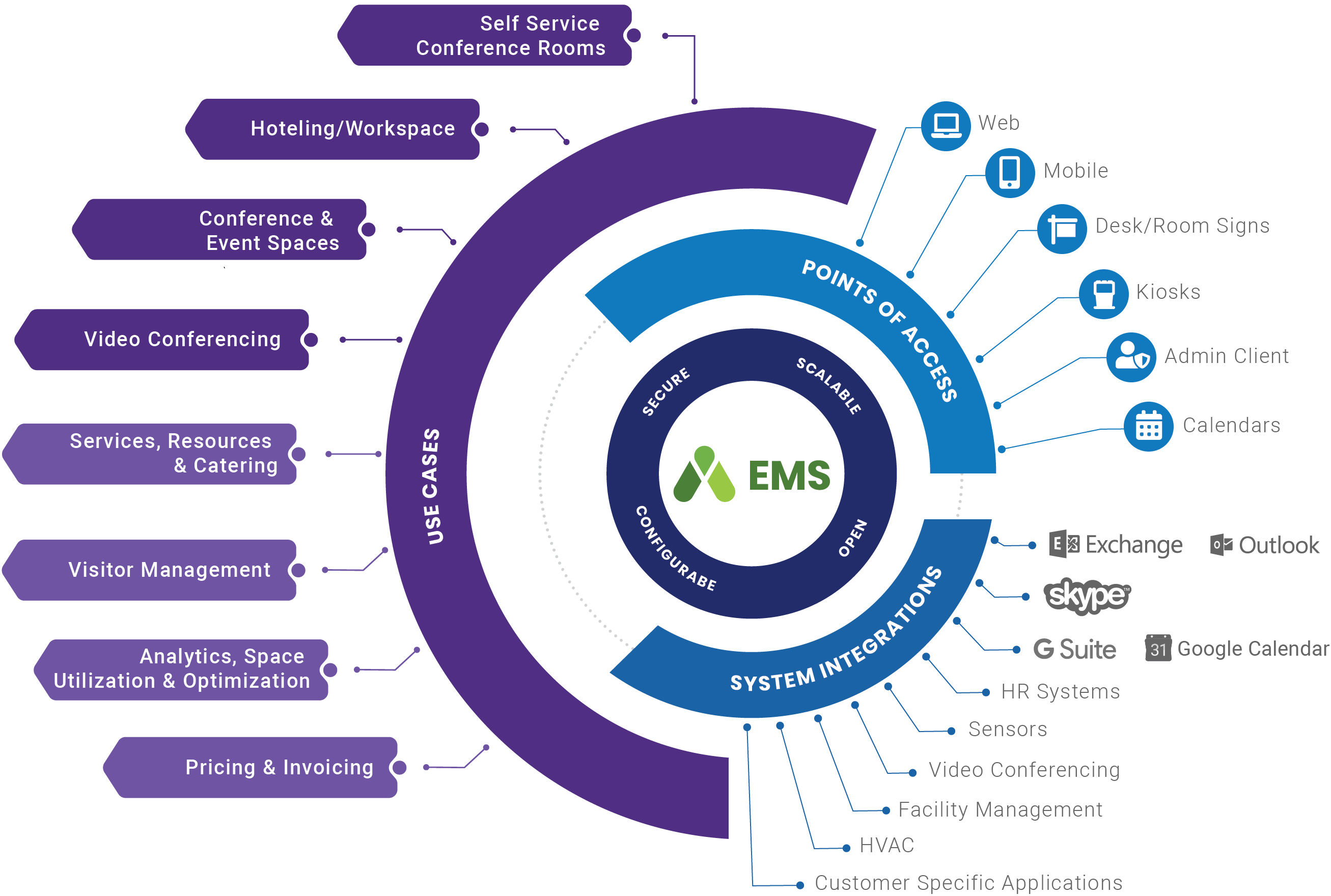 Dashboard with 360-Degree View of Schedules
A common problem that EMS operators, ambulance personnel, and other EMS staff often experience is a fragmented understanding of what's happening in real-time. The EMS software might be able to compile all relevant information pertaining to dispatch, admissions, and bed capacity, but personnel will still have a hard time if they have to reconcile all the data comprehensively. 
Thus, one of the most important features that should be on your EMS scheduling solution is a dashboard with a 360-degree views of all current schedules. This is only possible if your software is an all-in-one software, or when you've integrated multiple EMS software together. Given the number of high-pressure situations that your staff will endure all at the same time, a unified and up-to-the-minute dashboard will be extremely useful. 
Integrated GPS and CAD for Optimized Scheduling
On top of a unified view, your system should also feature seamless linkage to computer-aided dispatch (CAD) and global positioning system (GPS) technologies. These will make it possible for your staff to determine optimized routes, how long the travel time will be, and then arrange for the crew and the transport to arrive at the scene on-time. Smoother and quicker trips will allow your staff to be on top of life-and-death situations, and it will guarantee your patients to receive the medical attention needed to survive. 
Automatic Notifications and Alerts
Another required capability in your EMS scheduling solution is automatic notifications and alerts. It will be extremely difficult for staff to organize trip schedules, let alone finalize them, without real-time notifications to act as prompts. These notifications can be employee's time-off requests, shift pickups, and shift changes. Preferably, you can configure the settings for these notifications on your EMS scheduling software, thus ensuring that employee schedules do not overlap or remain idle. 
Real-Time Chat for EMS Staff and Dispatchers
A large chunk of your department's operations depends on proper communication among your EMS staff. As such, they need a proper messaging platform to consolidate shifts, coordinate trips, and resolve any outstanding issues that pertain to scheduling. That's why your EMS scheduling software should also come with the ability to run real-time chats between EMS staff members. If they have questions or clarifications to relay to their teammates, they can use the solution's built-in chat function to eliminate unnecessary phone calls. 
Automatic Hour Tracking for Employee Shifts
It's no secret that working in emergency services can be physically, mentally, and emotionally demanding. But EMS departments and organizations need to take special care of their human resources in order to sustain the lifesaving work that they do. One way that your organization can safeguard the physical health, mental sharpness, and emotional stability of your own staff while they're on the job is to track employee shifts using your EMS scheduling solution. Your system should be capable of auto-tracking the number of hours that each employee accumulates on their shift. This will allow you to minimize instances of excessive overtimes and to make shift substitutions when needed.  

Easy Report Generation
Lastly, your EMS scheduling software should also include built-in monitoring and reporting feature. This will come in handy when it's time to audit your system and do a recap of how well you were able to meet your scheduling expectations. The insights from your reports should also help you see where you can improve in terms of how to allocate your department or organization's resources. Armed with knowledge of how you performed previously, you and your EMS staff can commit to doing even better for your patients in your upcoming shifts. 
Conclusion
Your team may already have the talent and the resolve to fulfill your mission of delivering excellent emergency care. However, a dependable EMS scheduling solution will further augment the efforts of your dispatchers, paramedics, and other emergency staff. 
Bridge any existing gaps in your healthcare organization's scheduling system by onboarding a fully integrated EMS scheduling software like those provided by Traumasoft. This way, you can modernize your logistics, increase revenue for your organization, and stay on top of your goals to deliver timely emergency care to your patients.