Every minute, 300 hours of video are uploaded to YouTube, all based on different topics and subjects. This means that visitors to the internet can find any video they like on pretty much any subject. However, with around five billion videos being watched every day, it can be difficult to get your content seen.
Traffic is important to any website because if people aren't viewing your content, then your internet presence isn't established or growing. Here are five ways to drive high-value traffic to your videos.
Do How-To Videos
Many internet users use online platforms to search for answers and information on how to do things. So, by creating how-to videos on your website, you are more likely to drive high-value traffic to your content. If an internet user is looking for a product or service and comes across your video, then they are much more likely to buy from you.
Research has shown that one in three millennials say they have purchased a product as a result of watching a how-to or tutorial video online. How-to videos make for a great contribution to your content. Not only will video increase traffic, but it will also attract high-value traffic, as it will be exposing your product to visitors who are interested in your product.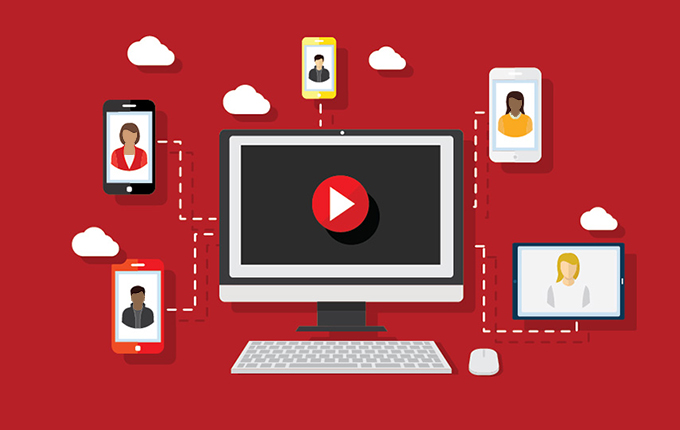 Review Products
More and more videos online now offer user reviews on different services and products, so it is a great idea to include review videos on your site. Research has found that almost 40% of 18 to 29 stated they would always check product reviews before going ahead with a purchase. Therefore, by creating review-based content, you are likely to drive more content to your videos as well as provide opportunities for future revenue if your site refers to a product or a service.
Advertise on Social Media Platforms
Videos are very popular on social media, so it is a good idea to advertise your videos on social media platforms. Facebook, for example, is becoming increasingly video focused and the chairman of the site Mark Zuckerberg states that within five years, Facebook will be mostly made up of videos.

Due to this, it is no surprise that many sites use paid advertising on social media sites to get high-quality traffic to their videos. For example, pay per click advertising will send targeted traffic your way and boost your visitors and online traffic.
Create Engaging Thumbnails
The thumbnail for a video is the first thing a person sees, so it is one of the biggest deciding factors on whether they click on your video or not. You need to make sure that your video thumbnail stands out and that it isn't just a random still from your video.
If you have a collection of videos, then you should consider making thumbnails with a theme so that they can be identified as belonging to you.
Develop Your Tags
You should take some time to add tags to your videos so that people can find your content when searching the internet for a specific topic. This can be a great place to utilize popular keywords you have researched, as it will make sure that your website stays noticed.
It's important that your tags are relevant and are not misleading so that users can find what they are looking for quickly. You should also make sure that your video titles are clear and use the keywords you have researched.
Getting your videos noticed is often a lot more difficult than creating them, but by considering the best ways to get your videos seen, you will be able to target high-value traffic to help you build your online presence.