Casino games went through no less than a revolution in the past three decades. You may want us to remind of those days when people used to travel to Las Vegas to play their favorite casino titles. Now, everything is available at your fingertip and you can engage in almost every type of online casino game. Along with these, the type and variety of games have also changed, but betting games seems to have lost not a bit of popularity or respect among core players.

This does not mean that betting games today are the same thing. In fact, we have devised a number of tips you should follow if you want to ace in betting games. And, we're here to give you a gist of them all. You can consider this as a smart betting guide, which would act as a companion through the process. From choosing the right game to understanding the right gameplay for the needs, these five betting tips would help you to maintain stability.
#1 A Thorough Understanding of Value
First of all, you should understand that betting games don't offer you fast money. Instead, you have to bring in a blend of mathematics, strategy and understanding to see where you stand. Here, you should understand the importance of finding the right value. You should not focus on odds just because they're your favorites. Instead, be ready to use some mathematical sense and statistical insights to finalize on the odds. If you need a better analogy here, we can take the case of market and stocks. You should be considering holistic market before coming down to conclusions and capital formation, right?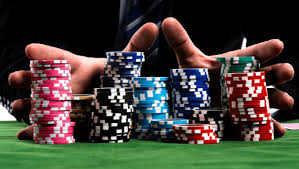 #2 Master Basic Mathematics
You don't have to be the next mathematics genius to ace betting games, alright? However, you should have a temperament that favors proper analysis of the data in front of you. To make this possible, though, you'll have to become a master of basic maths. If you think about it, there are multiple ways to analyze data and come to conclusions. However, you cannot rely on these tools all the time, and they're not going to help you select individual bets. Whatever suggested by these algorithms should be converted into a real-world scene so that you make the right decision.
#3 Beware of Fixes
Fixes happen in sports and they do matter when you are playing a betting game. However, you cannot take every claim about every fixed game for granted. Doing so can change the way you approach betting games as well as how you can confirm the authenticity of a game. For instance, you should consider the fact that a fixed game poses a big set of problems to the players. So, a player becoming a part of a fixed game is not an easy thing. As we said earlier, there is no easy money deal in the world of betting games. So, if a person is approaching you to give an insight on a fixed game for a lot of money, beware and be aware.

#4 Not Much of Past
One trend you may come across while analyzing data is the tendency to stick to the past and make all your judgements based on that information. In the longer run of things, however, this would not help you achieve anything. Instead, you should consider the factors that are making every player, team and the prospective futures count. You might not want to celebrate too much because of the previous wins. And it always pays to look out for those not-so-popular teams that can make a big difference at the end of the day. These would surely help you grab exclusive insights.
No matter what kind of betting game you're getting into; the tips we have given above will help you gather the right insights and act accordingly.