We live in an era where almost everyone owns a smartphone.
Mobile phones have made everything convenient and accessible. From sharing what you had for lunch to ordering online, mobile applications have made life convenient. It's no wonder lots of businesses have invested into making their website mobile-friendly.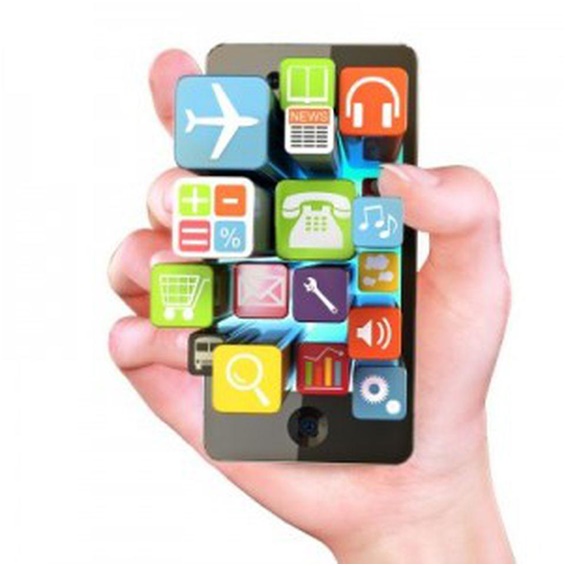 If you think having mobile apps are only for big companies, think again. If you want a quality management system for your company, then it's probably time to look into having your own mobile apps.
Below are some of the reasons that should convince you why mobile apps are a must for your business.
Build Brand And Recognition
In a sea of competitors, you want your brand to be recognized.
A mobile app can help advertise your brand. It's an effective way of getting your brand out there. You don't have to pay a huge amount of money for billboards or other promotional campaigns. A mobile app can do this for you.

Creating a custom mobile app is like a blank canvass. You can make it stylish, creative, edgy or informative. You can do whatever you want with it. Just make sure that it appeals to the majority of your market.
Once you have established your brand, a mobile app can help you get more recognition. Make it as engaging as possible. Customers are more likely to patronize your product if it's appealing to them. Offer special promotions or campaigns that will set you apart from other competitors.
Effective frequency is a popular approach in advertising. You'll get noticed if your product is seen or heard for approximately 20 times.
Create A Direct Marketing Channel
With our hectic schedules, we want almost everything to be at the tip of our fingernails. We want something that is instant – from fast-food to online shopping to instant messaging. Some people just don't have the luxury of time to wait.
A mobile app gives your customer direct access to your product anytime they want. It's an effective marketing channel that is directly accessible. Your mobile app provides all the information that your customer wants. They are even updated with your promotions.

Strengthen direct interaction with your customers through push notifications. They will feel valued when they are the first to know about upcoming specials or deals.
Visibility To Your Customers At All Times
Did you know that average American spends more than 2 hours on his mobile phone every day?
With this in mind, the likelihood of your brand being recognized is more if you have a mobile app. Customers will get to know your brand more if it's more visible. If it's always "in the way", more customers will check it out.
How can you make your mobile app customer-friendly?
First, make it attractive. Choose user-friendly font and colors. In addition, your app should help your customers navigate your website in the most comfortable and fastest way. Remember that most users have short-attention span. They'd scramble away if your app takes so much time to load.
Get to know your customers better and study what they want. Mobile apps that are engaging and customer-friendly can certainly make your brand stand out.
Improves Customer Engagement
One of the most effective ingredients of a successful business is happy customers. A happy customer means that she will purchase from you again. She will even recommend your product to her friends and co-workers.
How can you create a happy customer? 
A valued customer turns out to be a happy customer. Engage your customers as much as you can. A mobile app is not only an effective way of creating customer engagement. It also improves how you engage with your customers.
Your customers can easily get in touch with your company through a help desk. Having a 24/7 support desk will give assurance to your customer. They would know that they matter to you and you are ready to offer assistance whenever needed.
Another way of improving customer engagement is by having a poll. Conduct a survey of what your customers want. This process does not only engage your customers but it also improves your production. Creating products and services that will cater to their needs is certainly a way to increase your sales.
Promotes Customer Loyalty
One of the most important reasons why you should have mobile app is customer loyalty.
Though it's important that you attract new customers, making your current customers stay is more important. Business success is hard to reach if you don't have loyal followers. Your company should endeavor to promote and cultivate customer loyalty.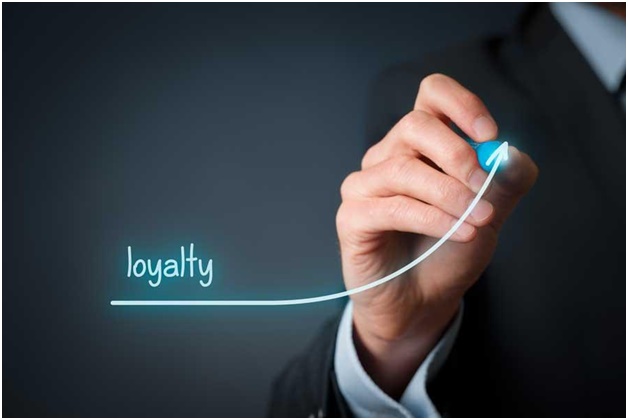 One of the most powerful medium of advertising right now is mobile marketing.  Mobile apps do not only give you a competitive edge against your competitors. It also helps you improve customer relationship and loyalty.
Here's how you can use your mobile app to increase customer loyalty:
Offer rewards for loyalty
Your customers can get loyalty points when they check in at your location.
Keep track of your customer's visits
Your customers can check in at your location using a free app or scanning your unique QR code.
You can include a virtual loyalty card on your mobile app. Every time a customer makes a purchase, you can "punch" on this card. Points will be accumulated and this can be redeemed through special coupons or free items.
It's time to stand out and be recognized amidst the flock of competitors. Having a mobile app in your business will make your brand in line with technology. Use this tool to promote your products and establish a healthy following of loyal customers.