Although a bit late, it's good to know that people are finally giving the right amount of importance that their mental health needs. Unlike the old days, you don't have to face any stigma while getting professional help for your mental health issues. Technology has also played an important role in making such a change possible in the long run. In addition to platforms like BetterHelp that allow users in finding a right therapist, there are a few therapy apps for mental health. In this article, we have listed five of the best therapy apps you can find for improving your mental health.

This is one of the most popular therapy apps you can find today. Packed with the power of CBT and ACT, the app would help you cope up with your day-to-day issue, often suggesting worthwhile solutions. Compared to many other websites, What's Up? Is easy to use and the UI is quite intuitive. At the end of the day, you'll be able to deal with issues like anger, stress, anxiety and common forms of depression by relying on this app. It's free to use, with some in-app purchases. This is one of the most well-reviewed therapy apps available in Android.
Woebot is a psychologically proven and research-backed app that you can use for therapy needs. As its name says, this application is like a robot that has been trained to offer Cognitive Behavioral Therapy to everyone who talks to it. However, each of these conversations would be dependent on the person and the input — offering more of a unique experience for everyone. The app also offers options for mood tracking and daily lessons to keep your mental health up to the roof. Once again, it's free to use and available for Android and iOS.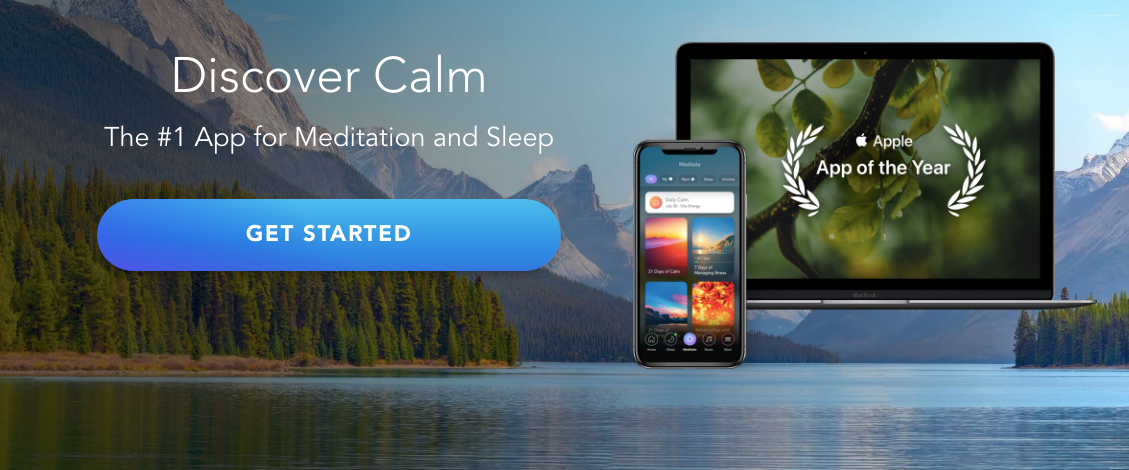 Calm is a really popular app that is available for both Android and iOS at this point of time. Although not fully a therapy app you can trust, this one packs so many features to boost your mental health. Primarily made for meditation needs, Calm presents before you a wonderful collection of background noises, music and the powerful tips to beat the mundaneness out of the life. Calm is a wonderful choice once you have diagnosed the issue. You will be able to choose between the various meditation modes and get the right results timely. This one comes with a yearly package, though.
The title cannot be clearer, right? Anxiety has become quite a common problem and tracking it could be the best step to get over the issue. This is where the app comes in and it would help you get over anxiety attacks by listening to audio lessons. The idea is to help you get rid of many mental health issues such as the common stress and insomnia, but Anxiety Reliever puts the major focus on anxiety itself. Of course, you can consider this app as an extra support provider on the way.

Talkspace is yet another app where you can find the best solutions for your therapy needs. Built upon one of the biggest collections of certified therapists from across the world, this app could be your solution to daily therapy needs. If you are somewhere else and can't find the right therapist for your needs, you can be moving towards something like Talkspace. This would create a scenario where you have a lot of professional people to choose from. At the end of the day, it all comes down to whether you are willing to pay for such a service.
So, these are the most impressive apps you have when it comes to improving your mental health via therapy methods. Do you know anything better? Let us know in the comments.