No matter what type of small business you own, whether it's a tech startup, a real estate company with agents helping buyers find their perfect new place among a long list of houses for sale, or an outdoor adventure outfit taking tourists on heart-pounding thrills, creating a strong personal brand is a must for success. The Small Business Association reports that a-third of new businesses fail during the first two years, and 50% during the first five, stats you're probably well aware of. By following these tips, it can help ensure that yours doesn't become part of those dismal failure statistics, increasing the odds of success.
Know Your Brand

Your brand is a lot more than just a logo, it's something that sets your business apart from the competition. It's all about your look, your feel and your reputation. What makes you stand out? Your brand needs to be memorable, so do some brainstorming if you need to. If you don't really know what your brand is, all those marketing efforts are likely to be stalled. Your business' future development depends on it, which means knowing your mission and vision, your competition and your audience too.
Create a Brand Statement
Create a brand statement that tells your story, a one-sentence catch phrase that describes your business and what it does. For example, the owner of an interior decorating company might use: "We'll help you turn your house into a home."
Establish Yourself as an Expert in Your Industry

Establishing yourself as the expert in your field is a must for creating a powerful personal brand. Look for various ways to showcase your skills, knowledge and experience, so that current and potential customers understand that you're confident in your abilities which is essential for creating trust. There are many ways to do this, including creating videos, blog posts and other original content that encourages viewers to ask questions so that you can answer them. In addition to sharing them on various social networking sites, you may want to consider writing high quality, longer-form content on Linked In, something that's become increasingly popular. You can also push that content to other social platforms.
Remember, when you give advice that people can use and appreciate, they'll be more likely to trust your brand.
Engage with Your Customers as Often as Possible
Engaging with your customers shows them that you're accessible, and that you're there to help. They want to know that there is a real person running the business, and it's one of the easiest, most fundamental things you can do. They want to know that they can trust whatever it is you're selling, that you're honest, and, that if you make mistakes you'll be readily available to correct them. This means responding promptly to messages and comments on review sites and social media, like Facebook, Twitter and Instagram.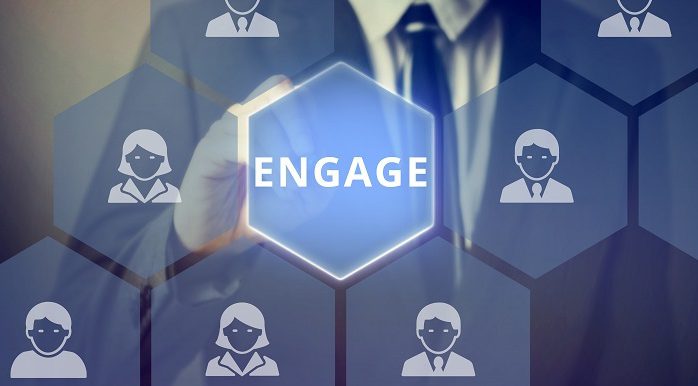 In-Person Networking
These days, most business owners understand the importance of online networking, but don't forget about some of the old-fashioned methods too. Networking in person by attending conferences is still a great way to get your brand out there. If you can connect with even just one key influencer within your industry, it can be worth the effort.