On the surface, an industrial unmanned aerial vehicle or UAV is the perfect complement to an industrial security and surveillance system. It can fly both scheduled rounds and on-demand, provides the ability to track an intruder without endangering security personnel, it can get into tight spaces and doesn't suffer from blind spots like CCTV and other standard security systems, and on the whole provides a dynamic surveillance option that significantly improves security in a range of industrial environments and facilities. 
Unfortunately, however, there is a difference between how something should work in theory, and how it typically works in practice, and surveillance undertaken using standard industrial UAVs leaves a lot to be desired. Here are three potential issues to consider before purchasing an industrial UAV for UAV surveillance, and one way to overcome all of them.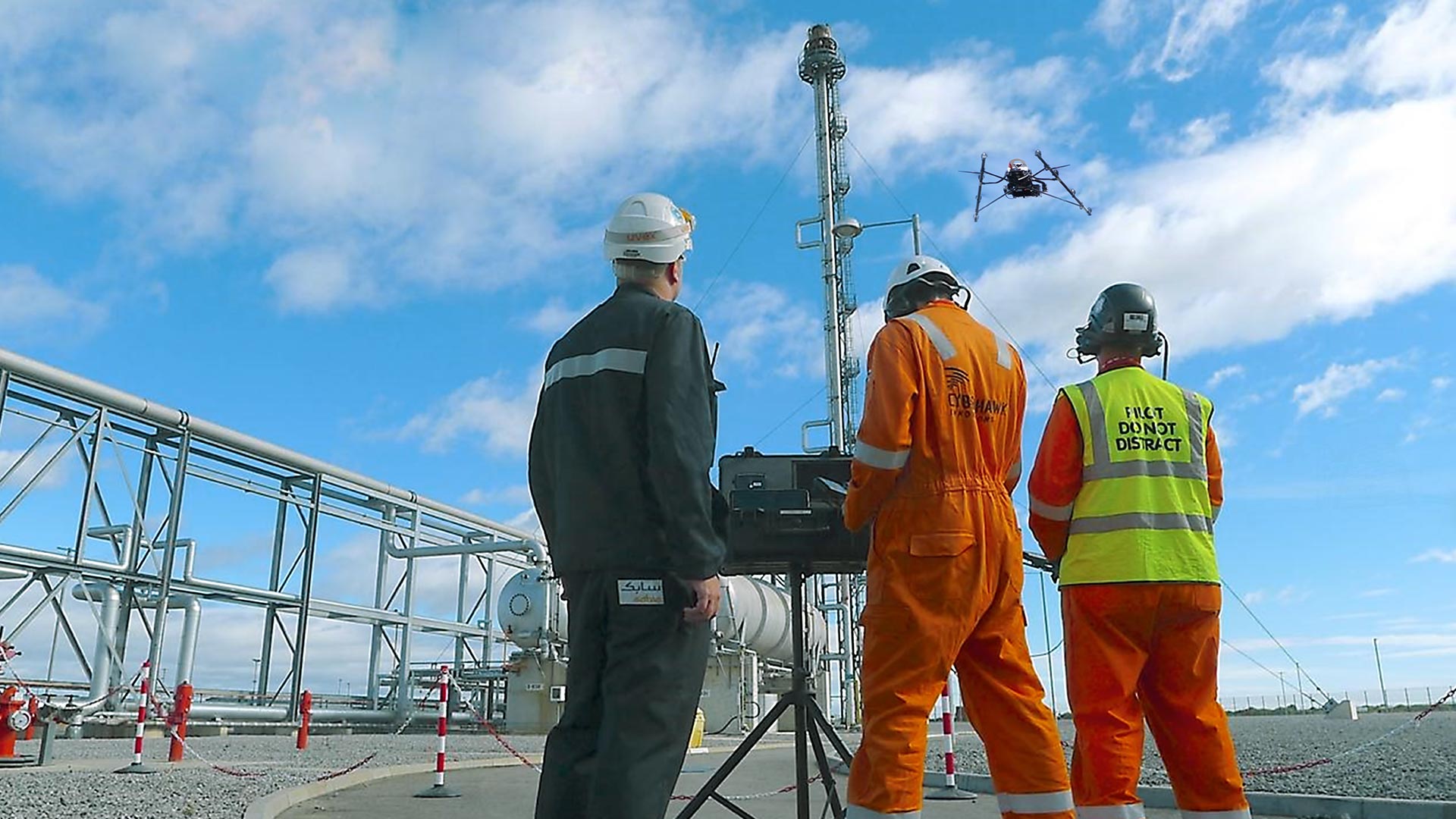 #1. Questionable reliability
An industrial UAV is a pretty serious piece of technology. Even with recent advancements in power supplies, the many capabilities of an industrial drone take their toll on a UAV's battery life, with flight times rarely exceeding one hour. 
In terms of completing a patrol flight or responding to an incident, the average industrial UAV's flight time is sufficient. The inconvenience comes in regularly changing the batteries or connecting the drone to a charging station to ensure it's always ready to fly. With a typical industrial UAV, this is what keeps it from being a reliable, hands-off security solution. 
#2. Delayed ability to react and adapt
No one is kidding themselves that an industrial drone for surveillance could take the place of, say, a CCTV system. CCTV is just too reliable and comprehensive for that to happen in the foreseeable future. However, it would be optimal if surveillance UAVs could take on a lot of the duties performed by security personnel in order to reduce the risks and dangers faced by those employees. 
One of the factors keeping UAVs from taking on those duties is that humans are more adaptive and reactive than standard industrial UAVs and able to perform a wider range of duties. While the real-time audio and video provided by a standard industrial drone is valuable for surveillance purposes, it would be more valuable if combined with things like intruder detection. 

#3. Not so on-demand response
If there is one main thing that holds drones back from playing a bigger role in industrial security, it's drone pilots. Nothing against them personally, it's just the significant expense of having a drone pilot either on-staff or on-call and – more significantly when it comes to matters of security – the delays associated with waiting for a drone pilot to respond. In industrial settings, security incidents can turn serious and even fatal in a matter of moments. A security or surveillance solution simply can't incur delays no matter how many other benefits they may offer.
The ultimate UAV surveillance solution 
There is one industrial drone solution that offers the advantages of drone surveillance while eliminating the drawbacks, and it's a leading automated industrial UAV. An industrial UAV designed with end to end automation is one that flies without a pilot, going from launch to landing without requiring any human intervention. That means it's always ready to fly and ready to respond to an incident or suspected security event to immediately begin transmitting crucial information. 
End to end automation also entails routine maintenance like battery changing and charging, ensuring the drone always has a fresh power source and can fly its scheduled and on-demand missions without requiring frequent attention from employees. 
Further, leading automated drones are industrial multitools capable of equipping themselves with a variety of sensors to perform a variety of security and surveillance-related duties. These sensors include thermal imaging for intruder detection, emissions detectors, and temperature gauges. 

Protecting against pitfalls
All in all, automated industrial drones are the ideal addition to any industrial security system. They see into the blind spots, tight corners and under the objects reliable CCTV systems don't, and they don't have the vulnerabilities of dynamic and adaptive security personnel. Automated industrial drones make every existing aspect of a security system better while contributing their own unique capabilities. All the benefits, none of the pitfalls.